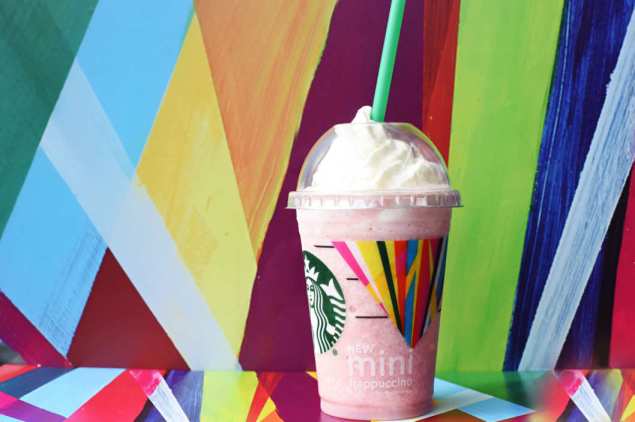 You know you might be a pretty good artist when multiple corporations try to illegally use your artwork.
Maya Hayuk, whose recent Bowery Wall commission was a big hit with tourists and New Yorkers alike, is suing corporate giant Starbucks to the tune of $750,000, claiming that they used her artwork without permission for their "Mini Frappuccinos" campaign, according to the New York Post.
What the Observer has discovered is that this isn't the first time Ms. Hayuk has taken legal action against a corporation. In 2014, the artist sued pop star Sara Bareilles, Epic Records, Sony Music, and the luxury brand Coach after they used the previously mentioned mural as a backdrop for their ads and other promotional material.
"When things like this happen, it cheapens the value of the art," said Ms. Hayuk's lawyer, "and her only source of income is her art."
The artist has done commerical work for Billabong, Microsoft, Sony, and General Motors, but said that she never signed her artwork over to the coffee giant, although they approached her about using the work in their campaign back in October.
Ms. Hayuk lives in Greenpoint, Brooklyn, and has a BFA in Interrelated Media from Massachusetts College of Art (MassArt). She has shown her work at numerous institutions including the Hammer Museum in Los Angeles and Socrates Sculpture Park in Queens.