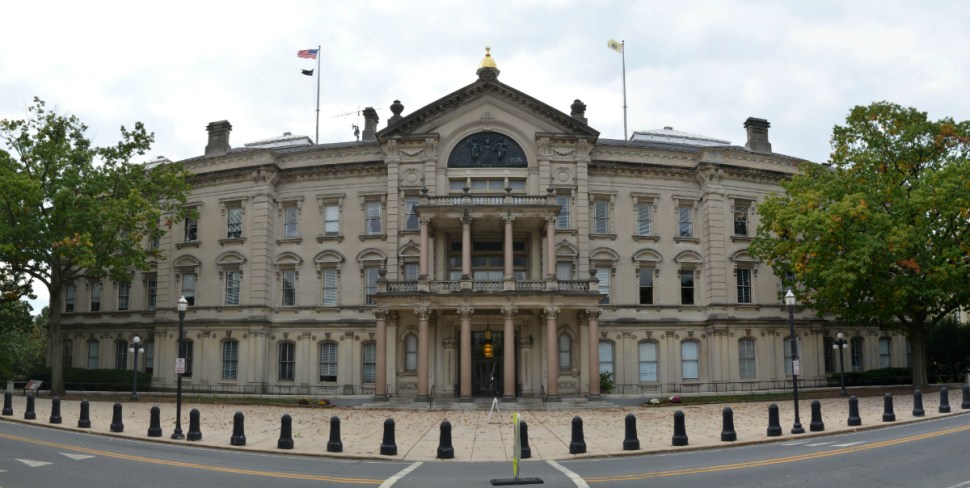 TRENTON — A good-government bill aimed at "guarding against ethical and financial indiscretions" when it comes to lobbying in New Jersey passed through the Assembly Judiciary Committee this afternoon with little debate
Sponsored by Assemblymen Daniel Benson (D-14) and Gordon Johnson, A-1003 would crack down on the use of lobbying by state agencies — and increase transparency surrounding their activities — by requiring a governmental affairs agent who is retained or engaged to represent a department, division, agency, board, bureau, office, commission, authority, or any other agency of the state or a subdivision, to file a notice with the Election Law Enforcement Commission (ELEC) of that representation, as well as quarterly and annual reports on the activities and expenditures specific to that representation.
Benson testified on the bill at the committee's hearing this morning, calling it a "simple good government bill" that would ensure that lobbyists fully disclose their activities, while also putting "the onus on government agencies to justify the need to hire a lobbyist so that taxpayer dollars aren't squandered."
Currently, the "Legislative and Governmental Process Activities Disclosure Act" requires such reports for governmental affairs agents who are employed, retained or engaged to influence legislation, regulations or governmental processes. But the law excludes the activities of governmental affairs agents retained by public entities in this state — something Benson and Johnson hope to change.
Political observers have noted an explosion in the use of lobbyists not just in New Jersey but in statehouses across the country in recent years. Companies spent more that $70 million on lobbyists to influence legislators and policy last year, with issues like paid sick leave and the state budget making the top of the priority list.
"The ultimate goal of this bill is to create greater transparency in order to protect taxpayer dollars, especially in light of the current budget constraints," Johnson added in a following statement.  "By shining a light on these practices, we can make sure that they're justified and not gratuitous."
The bill would also require government entities that retain governmental affairs agents to file annual reports on the representation by such agents, including a description of the justification and purpose for retaining the agent, why an officer or employee of the government entity cannot provide the same service as the agent, and  the terms of the agreement with the agent, including total anticipated cost of the agreement.
According to the bill, the new requirement would apply only to governmental affairs agents who are retained to influence legislation, regulations or governmental processes — not to those performing services in the course of employment as an officer or employee of the governmental entity.