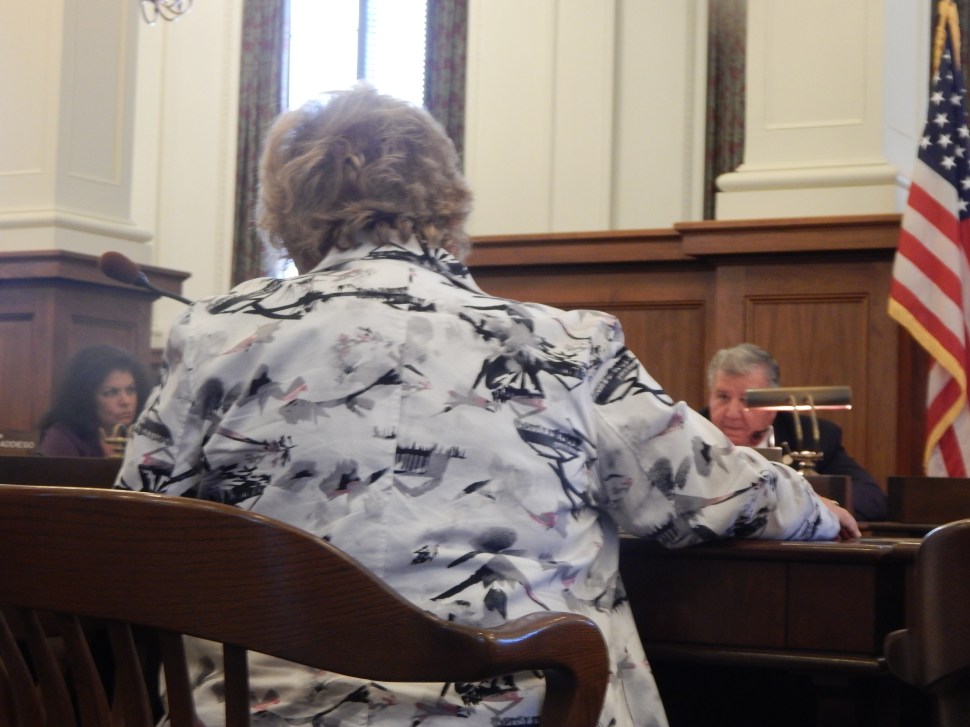 TRENTON – A state Senate Labor Committee meeting on Monday turned into a verbal boxing match as state Senate Majority Leader Loretta Weinberg (D-37) and state Senator Anthony R. Bucco (R-25) went toe-to-toe over the potential impact of a bill to establish paid sick leave statewide as the proposed bill narrowly moved forward out of the committee.
"This has been sitting in our Legislature for review for some time now," said Weinberg in reference to S785, which was released this afternoon by the committee with amendments by a narrow 3-2 margin, as she noted that paid sick leave ordinances have already been passed Jersey City, Newark, Trenton and numerous other New Jersey municipalities. "I want to see at least this important first step being taken."
The statewide measure, sponsored by Weinberg (D-37), could, proponents say, alleviate many of the "patchwork" effects opponents argue local paid sick leave ordinances passed by towns across the state in recent months have had on businesses, though it's unclear how much agreement there is among members of legislature over the specifics of the bill, which some worry could weaken those same municipal ordinances already in place.
Bucco, for his part, strongly tried to step in the way of Weinberg's bill.
"As a business owner, I'm very concerned about this legislation," said Bucco, who owns an adhesive manufacturing company. "We should be concerned about all of the businesses that have left New Jersey and are continuing to leave because of over-regulation like this. I don't think that we, as legislators, should be the bargaining unit for the employees of the state of New Jersey. "This is the worst type of anti-business legislation."
It's unclear, though probably unlikely, given his burgeoning presidential ambitions and previous comments on the issue, that Gov. Chris Christie would support such a measure. The Republican has said he is "gravely concerned" with how such a policy would impact business in the state.
But after appearing at the labor committee meeting and quietly conferring with several of his legislative colleagues, state Senate President Steve Sweeney (D-3), a potential 2017 Democratic gubernatorial candidate, made it clear where he stands on the issue of paid sick leave.
"We've heard these arguments before when we passed similar measures, such as  paid family leave and increasing the minimum wage," Sweeney told PolitickerNJ in the State House hallway in Trenton outside of the hearing. "The economy hasn't gotten worse since we passed those things. In fact, it's actually a little bit better."
PolitickerNJ reporter Chase Brush contributed reporting.