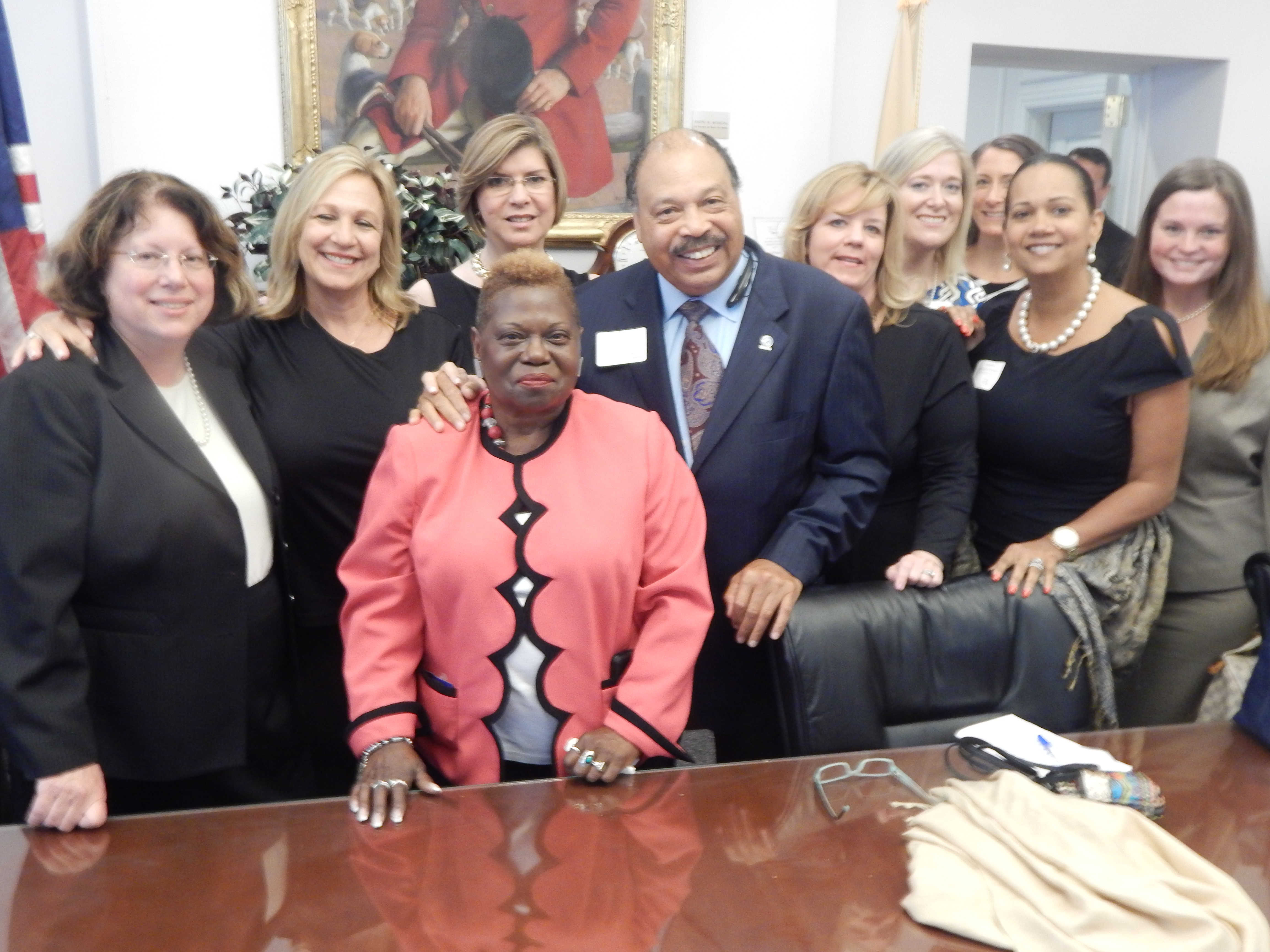 TRENTON – At the Thursday night fundraiser for the Women's Political Caucus of New Jersey (WPCNJ) political action committee held in Trenton, the organization's leadership, supporters and rank and file members stood together to say one thing, together, united: in New Jersey politics, despite miles to go to overcome a system long dominated by men, women's day has come.
"Women are the majority of the population in New Jersey. We need to act like the majority, and own it," said Kelly Stewart Maer, the treasurer of the New Jersey Democratic State Committee, who also serves as the chair of the WPCNJ-PAC, a multi-partisan organization dedicated to increasing the number of women in elected and appointed positions in government, protecting reproductive freedom, and promoting equal rights for women. "Women tend to wait to be asked to run for office. They've been told all of their life to be polite, sit back and wait. We need women to get up and say 'I want to run.' And if women do run, we will support you. It's a mission to get women involved. We need to find quality women who can run and that are willing to run."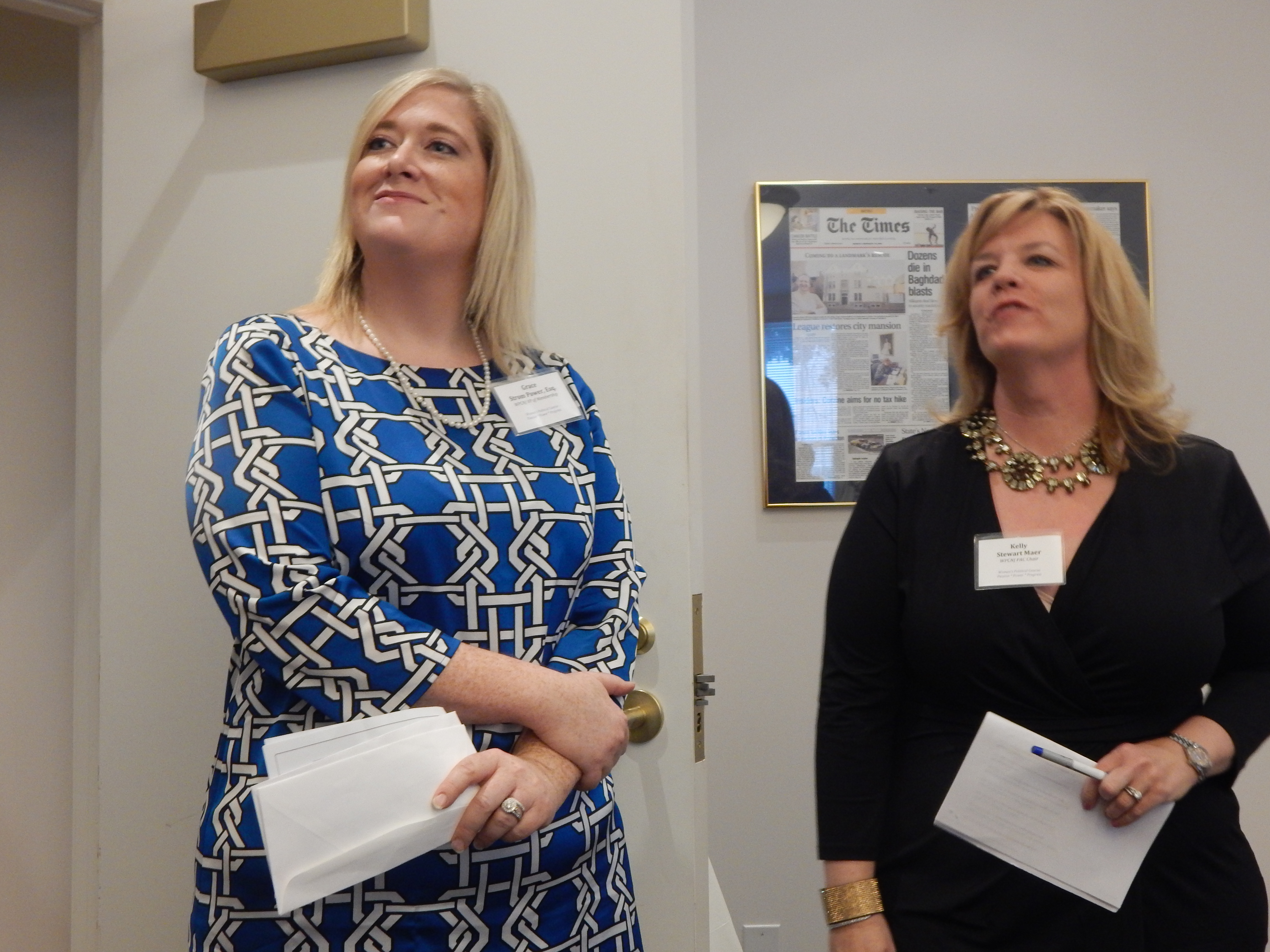 "To me the biggest value of this organization is the growing network. Through this organization, I really developed a strong network of women from North Jersey to South Jersey to the shore," said WPCNJ vice president for membership Grace Strom Power, a Democrat and a prominent Mercer County attorney. "It's incredible how many women I can call, on both sides of the aisle, as a result of my position as a member of this organization. Membership has it privileges, and the movement is growing. Women in New Jersey are raring and ready to go."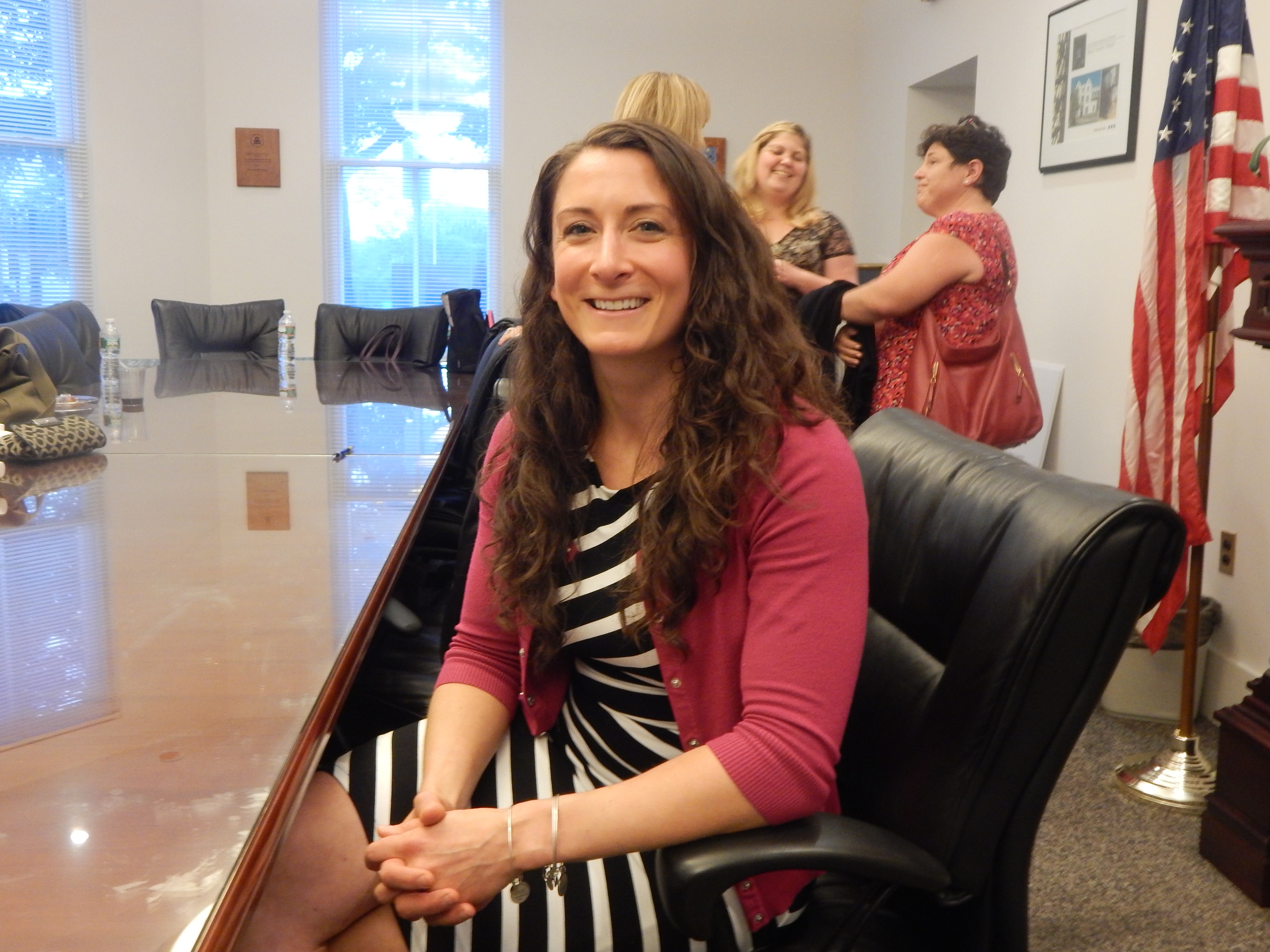 "All we want is to be respected as equals," added Stewart Maer, pointing to the packed room and to the assembled high-wattage political power posse present. "Look around. Women get it done, yet again."
Direct evidence of women getting it done was provided at the event by some of the powerful political personas present.
"I'm always intimidated, but I'm always a great supporter [of women]. I want more," said New Jersey Democratic State Committee Chairman John Currie, when publicly pressed by PolitickerNJ if he was intimidated by the Garden State female power group surrounding him at the event, as the crowd clapped and cheered. "Don't forget – I have all women on my executive committee."
"Thank you so much for all of your insights, your support and your inspiration," added Republican State Senate Minority Leader Tom Kean, Jr. (R-21) as he addressed the crowd. "We look forward to continuing to work with you and partner with you, and to make sure that so many of your great ideas are signed into law."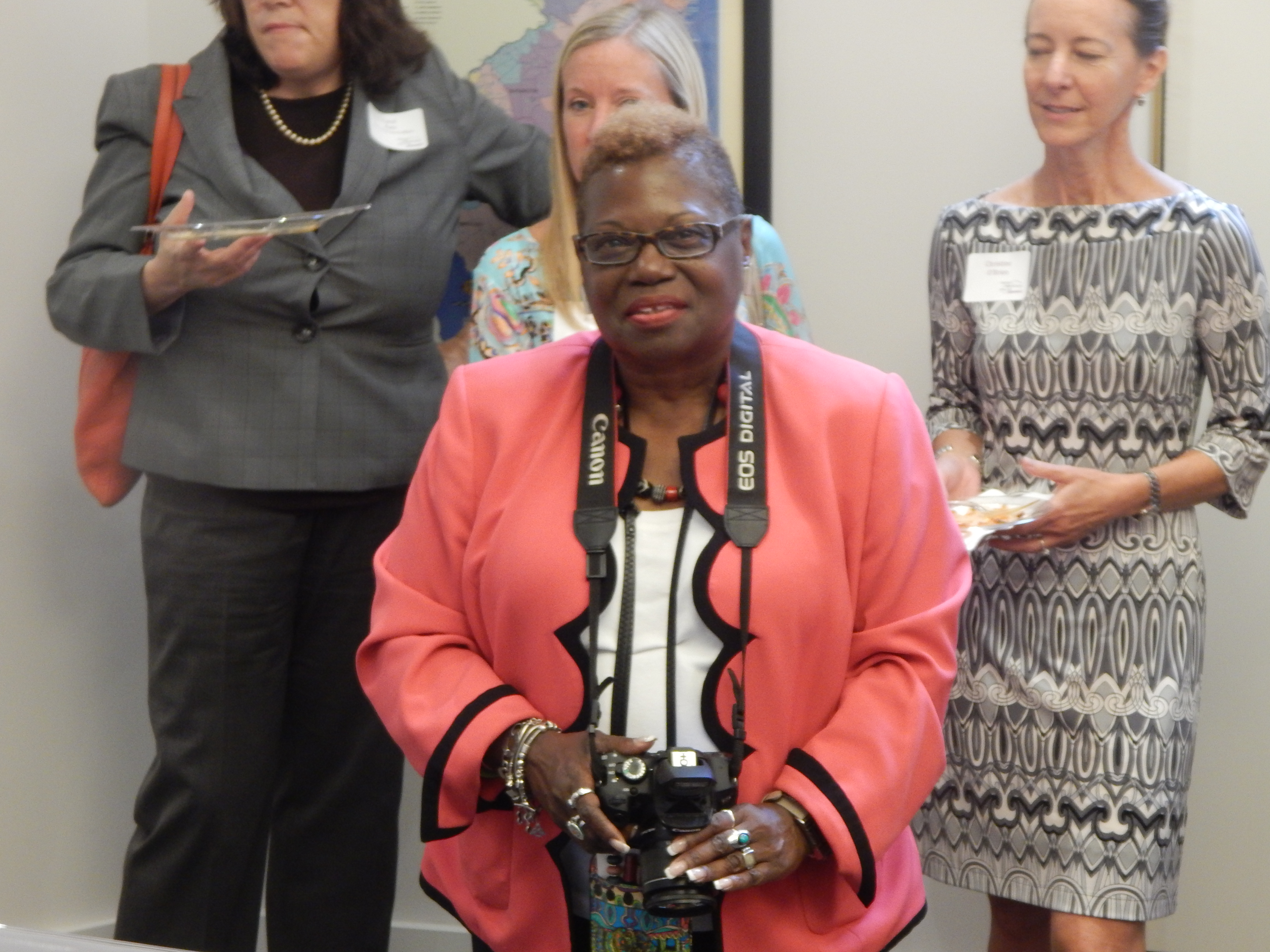 In the middle of the WPCNJ-PAC event, held steps away from the State House where ideas are signed into law, Audrey Kim, a University of Rochester student who is interning for State Senate Majority Leader Loretta Weinberg (D-37) this summer, seemed to be getting an idea planted in her head.
"I feel empowered. I feel encouraged," said Kim, 20, of Palisades Park, the descendant of Korean immigrants, looking out at an event which raised more than $15,000, according to its organizers. "I feel like I could do anything looking at these women. I feel like they have my back."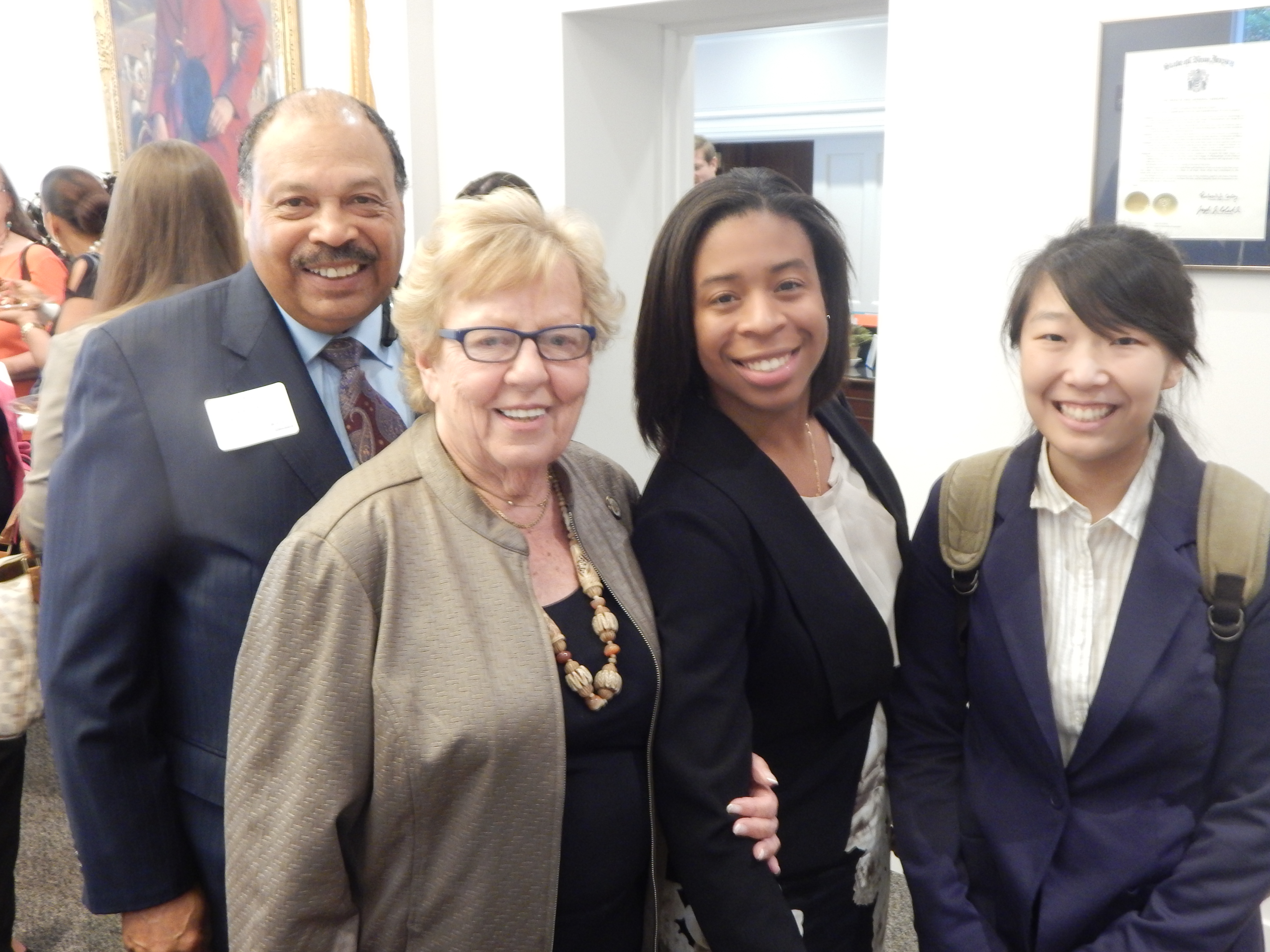 Weinberg, who in many ways has been the prototype for the projection of female political power in New Jersey, sat back and watched the proceedings with a glimmer in her eye.
"To me, this is all part of my legacy," Weinberg said. "I often say that if I haven't left a group of troublemakers behind me, then nothing I've done is worthwhile."