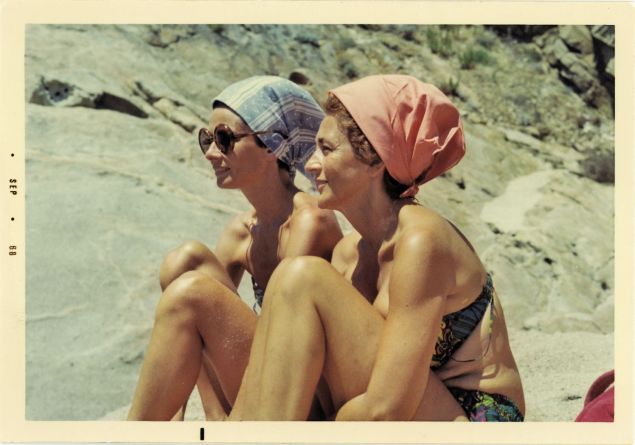 Audrey Hepburn, clad in a sleeveless black cocktail dress and large-framed, dark sunglasses, waving a dainty cigarette holder between her fingers, presents herself as an icon – a figure that looms larger than life. The image of the legendary Holly Golightly with her hair piled atop her head, reflected in the glamorous window of Tiffany's outlives her, frames her as a memorable figure in the worlds of fashion and cinema.
But instead, picture this: the beautiful and tragically hip Ms. Hepburn shielding her oh-so-perfect little black dress with a tomato-smeared apron, simmering spaghetti over a stove and asserting a faithful belief in the healing power of chocolate cake.
The truth of the matter is that Ms. Hepburn lived another life, far from the spotlight that continues to frame her in many a pop-art poster. For Luca Dotti, the loving son of Ms. Hepburn and author of Audrey At Home: Memories of My Mother's Kitchen, she was, above all else, a mother. He opens his book, due to hit shelves on June 16, claiming, "I never knew Audrey Hepburn…To a six-year-old, it matters little if his mother is a ballerina, a scientist, an actress, or simply a mum." The author spoke little about his mother's career and refused to dwell on her immense success within the public eye. "We preferred to talk about my exams, my first romantic roller coasters, and other minor, daily issues", Dotti explains, recalling that he spoke with his mother often of her past but rarely of her career as it expanded throughout his lifetime.
The book is Dotti's attempt to capture Ms. Hepburn as she was to him in the most private and domestic of spaces: her kitchen. Divided into six sections, spanning from the loss of her home in Holland to the legacy she left following her death, he covers Ms. Hepburn in each and every phase of her life – from the maintenance of her childhood pets to the UNICEF fund she tirelessly advocated for. Each chapter is punctuated with a series of vintage photographs, each unpublished and safe from the endless slew of reprints and graphic design projects that have claimed the most public of Hepburn imagery. Additionally, the tome features her own hand-written ingredient notes and recipe cards.
Near the book's close, Dotti notes that his mother's garden in Le Paisible as well as her ability to cook with its produce, were both notably extraordinary. "For her," he writes, "every birth and rebirth was a small miracle." The carefully reprinted recipe for Vichysoisse (seen below) is paired with a sun-bleached photograph of Ms. Hepburn from 1971 in an orange headscarf and a long floral dress, beaming at the camera as she collects flowers from her garden in a wicker basket.
He goes on to describe the abundance of greens always readily available on the dinner table, as well as his mother's extraordinary love for what she could cultivate herself. "When she travelled she would call home to hear news about everything: humans, dogs, plants and trees," Dotti writes, recalling her devotion to her garden. Endlessly faithful to both her family and her land, Ms. Hepburn is recollected lovingly by her children, counting off fruits, vegetables and flowers in an excited, seasonal frenzy.
It was not, however, all about vegetables in Hepburn's kitchen. "If there could be only two things in this book, they would be spaghetti and chocolate cake," Dotti writes. Complete with a mouth-watering smattering of recipes including Bellini cocktails, Turkish-style sea bass, Gazpacho Andaluz and sweet, French Madeleines, the book is certainly an impressive culinary collection. More importantly, no food description stands without a story: "Stuffed Tomatoes: Breaking Up" or "Vanilla Ice Cream: They Called Her 'Square.'" Rich with anecdotes that voice a different narrative of Hepburn – an untold, whipped cream-topped and sauce-stained one that Mr. Lucca has possessed for himself until now – the book lets us reimagine an icon that has long outgrown human proportions.
It takes a lot to fold Audrey Hepburn back down into a human being, to strip away the the layers of Hollywood glam and instead see a sweet-toothed mother and an ambitious cook. It is easy to forget that breakfast was not, in fact, served at Tiffany's, but rather, carefully concocted atop Hepburn's own stove for her children. That is the Hepburn that Dotti knows best and the one we are fortunate enough to gain a glimpse of in Audrey at Home.