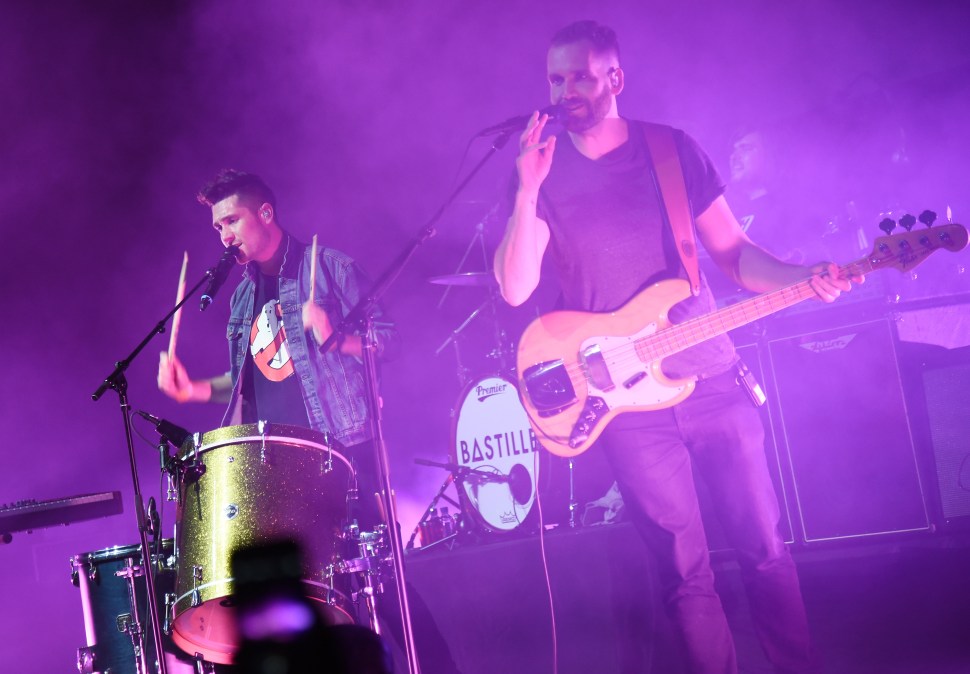 Leave it to Mercedes-Benz to pull out all the stops once again for their annual Evolution Tour. Last year's performance by The Alabama Shakes packed Terminal 5 to the hilt, thus calling for an upgrade.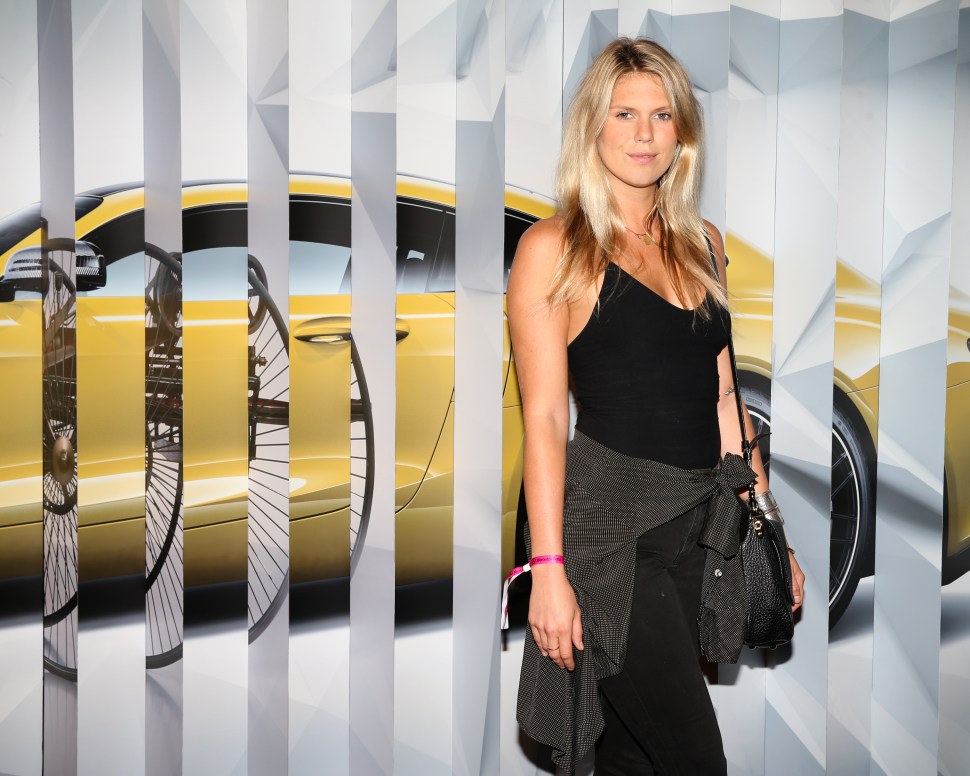 This time, the massive Hammerstein Ballroom hosted the masses who turned out for an opening DJ set by Tonight Show band leader, Questlove of The Roots, and a headlining performance by Bastille. The British rockers will carry on to Chicago and Los Angeles before ceding the stage to American Indietronica sensation Passion Pit, who will take over the tour stop in Atlanta. The headlining act in Austin will be announced later in the year.
Away from the stage, the awesomely judgmental duo of performance artists The Bumbys camped out in a room behind the bar offering their blind narratives to party guests, while painter Zio Segler jokingly lounged with a book alongside his mural set in the middle of the venue. The swirling pattern on the wall was, of course, inspired by the Mercedes-Benz parked just a few steps away. Other notable guests included Sophie Simmons, Kelly Osborne, Harley Viera Newton, Alexandra Richards and Walter Savage.