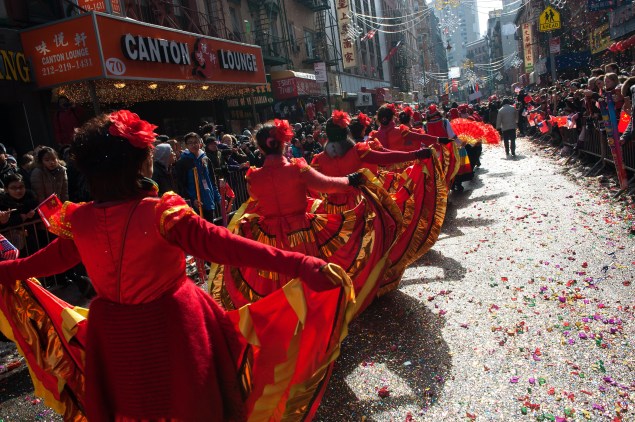 Mayor Bill de Blasio declared today that he will not add any new religious holidays to the school calendar following Lunar New Year, irking Hindus who had hoped students and teachers could stay home for Diwali.
"I said well before this year that we needed to recognize the two Eid holidays, that I believe we needed to recognize Asian Lunar New Year–that's all I've ever said and that's where we will stand," Mr. de Blasio told reporters in Flushing, Queens, where he announced that schools would be closed next February for Lunar New Year.
Mr. de Blasio said logistics played a role in his decision to limit new school holidays to Lunar New Year and the two Muslim Eid holidays, Eid al-Fitr and Eid al-Adha. He implied that it would be difficult to ensure public school students receive the state-mandated 180 days of education while adding yet another holiday to the calendar.
"I understand anyone's impulse to add additional holidays but at this point I've kept my pledge and I don't intend to make any additions anytime in the foreseeable future because we've worked very hard to create a balance in the calendar and protect those 180 days," Mr. de Blasio said. "It's taken a lot of work and I think at this point we need to stay with what we've got."
Back in February, Mr. de Blasio had not drawn a line in the sand on Diwali, the festival of lights celebrated in India and other South Asian countries. But the mayor, a Democrat, said both the Muslim and Asian communities are "very large" and deserving of school holidays. He also said that New Yorkers need to understand the "physical limitations" of the school calendar.
Mr. de Blasio noted that he never made a campaign pledge to make Diwali or any celebration beyond Lunar New Year and the Eid holidays official school holidays–and therefore he wasn't disappointing anyone. Queens and Brooklyn elected officials who had fought tooth-and-nail for Lunar New Year praised Mr. de Blasio for doing far more than his predecessor, Michael Bloomberg, to accommodate more ethnic and religious groups in the school calendar.
"Mr. Mayor, although I continued to nudge you, I always had faith in you," said Queens Congresswoman Grace Meng, New York's first Asian-American member of Congress. "You get it. You understand the rich and vibrant diversity of our great city."