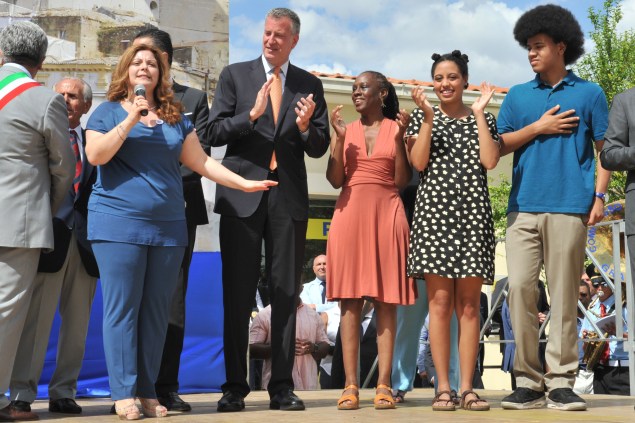 Vacation is where Mayor Bill de Blasio wants to be.
Mr. de Blasio's office announced today that he and his family will embark on another family vacation, less than a year after the foursome journeyed to Italy. The de Blasios will be traveling throughout the "Southwestern and Western United States," though his office did not say what states or what attractions–Grand Canyon? Las Vegas?–the mayor will be hitting up.
He will be leaving tomorrow evening and returning July 8.
"The vacation will coincide with the Fourth of July holiday. The family will travel together throughout the Southwestern and Western United States," his office said. "There are no public events planned, and the Press Office will provide general updates each day on the Mayor's travels."
Mr. de Blasio will have "daily check-in calls with senior administration officials to monitor all City business. Day-to-day operations will be directed by First Deputy Mayor Anthony Shorris, as outlined in the City Charter."
Last year's summer vacation got off to a rough start. Mr. de Blasio had to delay his departure after Eric Garner died in police custody. The mayor also faced questions about whether he would leave if Long Island Rail Road workers went on strike (they ultimately did not.) Some critics knocked Mr. de Blasio for even taking time off, pointing to predecessor like Rudolph Giuliani, a proud workaholic.
Unlike his trip to Italy, the press will not be accompanying Mr. de Blasio to the Southwest and it does not appear he will be meeting with any public officials in other states. His vacation also means he will be missing out on a cherished mayoral tradition: the weigh-in for the Coney Island Hot Dog Eating Contest.
In addition, Mr. de Blasio will miss Staten Island's July 4th Travis Parade, where he marched last year.