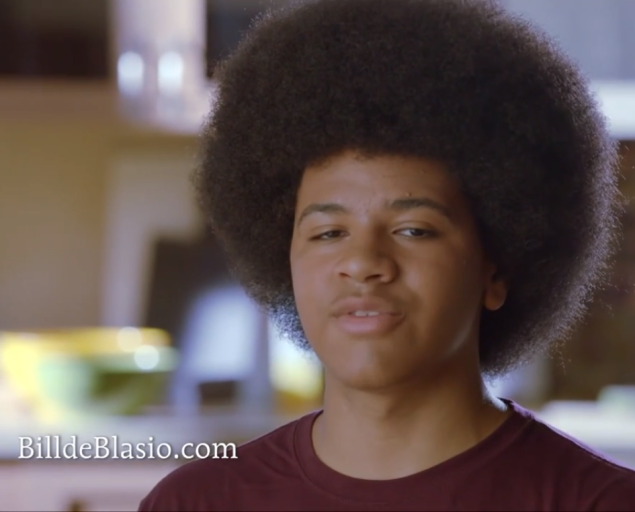 Dante de Blasio has a very special guest speaker for his high school graduation ceremony tomorrow–his dad.
Mayor Bill de Blasio is slated to speak tomorrow afternoon at Brooklyn Technical High School's graduation ceremony, where his son, a high-achieving debater, is a senior. The ceremony will be held at the Barclays Center, where Mr. de Blasio tried and failed to land the 2016 Democratic National Convention.
The mayor will speak at 3 p.m., according to his public schedule.
Dante, set to attend Yale University in the fall, played a key role in his father's come-from-behind victory in 2013. Appearing in a campaign ad with his distinctive afro, Dante's heartfelt words about the mayor-to-be caught the eye of the public and helped catapult Mr. de Blasio in a crowded field. Until his move to Gracie Mansion, Dante resided with his family in a Park Slope rowhouse a few neighborhoods away from the Fort Greene school.
Both Dante and his older sister, Chiara, have been in the spotlight since their father became mayor. Chiara drew headlines when she revealed her struggles with drug addiction and depression. Along with her mother, Chirlane McCray, she has spoken publicly about mental health issues. (Ms. McCray will attend the ceremony tomorrow as well.)
Mr. de Blasio's appearance at the Brooklyn Tech graduation ceremony will also be a reminder of an unfulfilled campaign pledge. Mr. de Blasio had promised to reform the test for city specialized high schools to boost diversity–but a year and a half into his tenure, the test remains unchanged.