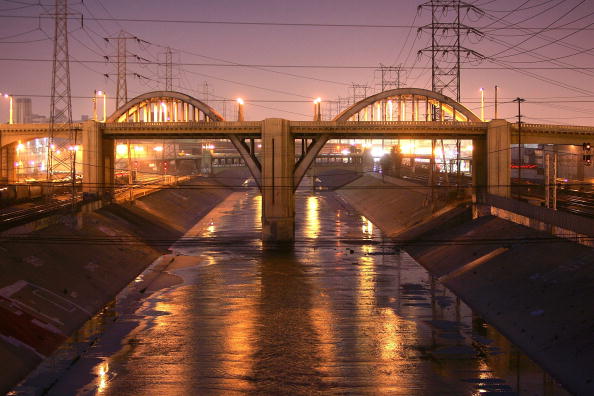 On Tuesday morning, Bloomberg Philanthropies announced the four winning cities of its first nationwide Public Art Challenge. Winning cities include: Los Angeles; Spartanburg, South Carolina; Gary, Indiana; and a New York team from of Albany, Schenectady, and Troy, according to a report from ArtNEWS. Each city will receive up to $1 million for public art installations that addresses civic issues.
"Great public art strengthens cities by making them more exciting and attractive places to live, work, and visit," Michael R. Bloomberg, founder of Bloomberg Philanthropies and former Mayor of New York City, said in a statement. "Public art can also help us to see urban challenges in a new light—and imagine new solutions."
Bloomberg Philanthropies released the application for the grant in October 2014 and received 231 proposals from 45 states. The company organized over 300 public art projects while Mayor Bloomberg was in office, including Christo and Jeanne-Claude's The Gates. Now, BP is kicking it up a notch by offering the same opportunity to the entire country.
Kate Levin, leader of the arts team at BP, explained the application process to the Observer. "We ultimately ended up looking at three main things," she said. She said BP was primarily interested in the project's potential to compel, its impact on a local issue, and a team capable of delivering change.
Over the course of the next two years, four major public art installations will unfold in the winning cities. Theaster Gates will organize "Arthouse: A Social Kitchen" in Gary, a project that will convert an abandoned building into a culinary hub to help revitalize the downtown area. Adam Frelin will helm the New York coalition, which plans "Breathing Lights," an installation that will light up to 300 vacant homes across the three cities to encourage safer communities. Los Angeles, which has not yet selected a lead artist, will use the L.A. River as a vehicle for water conservation awareness. And Erwin Redl will collaborate with police to confront crime in Spartanburg by designing LED light installations for safer public spaces.
Ms. Levin explained the importance of coordination between artists and governments. "Public art is a valuable way to make urban progress," she told the Observer. She emphasized that for a project to achieves its goal in making an impact, teamwork is key.