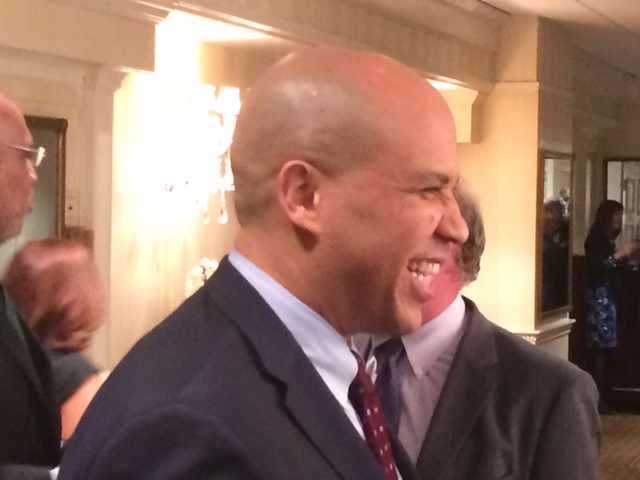 Ballantine Bantam Dell has acquired UNITED by United States Senator Cory Booker.
Mark Tavani, VP, editorial director at Ballantine Bantam Dell, and Esther Newberg and Jennifer Joel at ICM World, negotiated first serial, and audio rights for the project.
According to a Ballantine Bantam Dell release, in UNITED, scheduled for publication in January 2016, Booker will share stories from his life so far—as an academic and football standout, as a Rhodes Scholar and a Yale Law graduate, as Mayor of Newark and as a United States Senator—and of those who have inspired him—as he asserts that connection, compassion and pragmatism must be the beacons to guide our nation forward, emphasizing that we all must engage with optimism and empathy to make good on the promise of America. The Senator will also address timely policy issues, especially in relation to our criminal justice system, the economy, and the environment.
"Our national story is one of progress in the face of seemingly insurmountable odds," said Booker. "We've advanced to where we are today thanks to countless Americans who united together with an unrelenting determination to overcome challenges, seize opportunities and leave our country a better place for the next generation. The binds that tie us are truly greater than the lines that divide us. I am excited to have the opportunity to share stories and ideas that I believe are important if we as a nation are to continue to advance together."
Ballantine Bantam Dell Publisher Libby Mcguire said, "I am inspired by Senator Booker's life of public service and think his transformational ideas need to be heard not just in Washington but by readers everywhere. He embodies a new kind of public servant, and his message of progress through compassion and connection is one we all need to hear and embrace.
Of course, the scheduled publishing date coincides with a presidential election, as Booker – who thrashed a hopelessly outgunned GOP challenger last year to win a six-year senate term, positions himself in the national running mate debate, or as an alternative if former Secretary of State Hillary Clinton mortally stumbles.