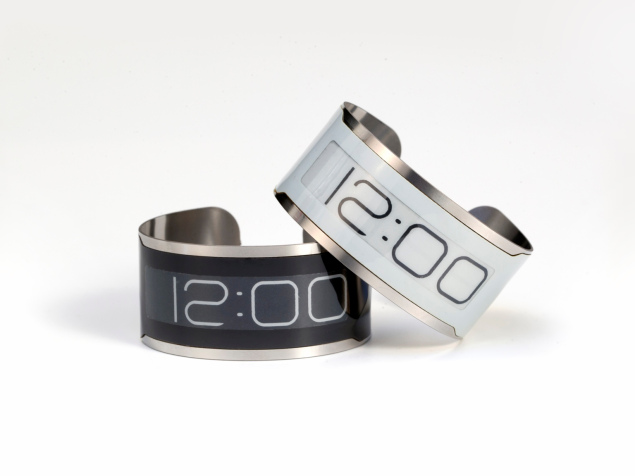 In late April, we dug into the questions surrounding Central Standard Time, a company that launched a $200,000 Kickstarter campaign back in January 2013 for CST-01, a sleek and minimal stainless steel wristwatch that would be only 0.80 mm thick. Having raised over $1 million from more than 7,500 ecstatic backers, it seemed creators Jerry O'Leary and Dave Vondle were set for success. However, it's been more than two years since backers should've received their watches, and the once enthusiastic supporters have jumped ship. They remain sans both answers and watches after years of missed ship dates, questionable excuses and frequent disappearances by the creators that lasted several weeks or months at a time.
Backers have long thought the creators are hiding something, often wondering if Mr. Vondle and Mr. O'Leary completely botched production or concocted a scam and have been blowing the cash poolside on mojitos all along. In a recent interview with folks at Central Standard Time's manufacturer, Flextronics, the Observer confirmed that the creators of CST-01 have deceived backers on a few fronts.
In their latest, final blow-type of update on the Kickstarter page, Mr. Vondle and Mr. O'Leary announced that Flextronics told them that production has been halted, that the manufacturer won't be working with them any longer and that they should pick up their parts. The creators blamed this on the fact that, in the previous update, they "discussed a contract that Flextronics asked [them] to sign regarding what [they] were allowed to publish about this project" and that Flextronics made the decision after reading that update. The creators are attempting to convince their backers they're being forthright no matter the cost, but it only comes off as another trying excuse to appear honest after lack of transparency plagued the campaign more than any other problem.
When we spoke to Jeannine Sargent of Flextronics, she assured us, "What I am able to say is that we've delivered to all of our commitments."
Ms. Sargent is the president of innovation and new ventures at Flextronics, and she revealed what is possibly the biggest blow: Flextronics not only manufactured for Central Standard Time, but invested in the company as well.
"We are also an investor in CST-01," she said.
According to Ms. Sargent, the Chicago-based watch company was part of Lab IX, Flextronics' tech accelerator. She told us about the lab, explaining that it's a program where Flextronics helps companies deliver their technologies and that they usually engage at pretty early stages.
"They've been part of Lab IX for over a year and a half now since we've been engaged with them," Ms. Sargent told the Observer.
When we asked her the details of the investment, she couldn't reveal the specifics for CST-01, but assured us it was typical of an investment a company in Lab IX would receive and said those investments consist of both capital and services.
One of the most disturbing facets of this failed campaign has been the fact that the creators haven't been able to deliver after raising $1 million—more than five times the cash amount they claimed they needed. Now that it appears they had even more capital and have kept it secret from backers, the final shred of legitimacy they had left is dangling by a thread, or perhaps, gone entirely.
We got to asking Ms. Sargent about some of the other claims Mr. O'Leary and Mr. Vondle have made, and we were particularly interested in the sob story about the van living quarters. In an update posted on the Kickstarter page on April 17 of this year (when backers were really beginning to demand answers, photos of the product and proof of where the money was being spent), the project's creators posted photos of a van with a bed in the back, claiming it was permanently parked in Flextronics' parking lot and that creator Mr. Vondle was living there in order to be closer to the process.
Ms. Sargent confirmed this is just plain untrue.
Throughout the conversation, Ms. Sargent added some insight on crowdfunding in general: "There may be people without experience of bringing a product to market and developing a consumer product. I think they may be very well-intentioned, but they get under a tidal wave when they're launching. It takes a lot to actually bring something to life, commercialize it and deliver it, especially in these volumes."
She added that it's almost like a "buyer beware" situation and that only those with experience with bringing a product to market should turn to crowdfunding to raise capital and accelerate their businesses.
The Observer spoke to Andrew Kraut, one of few backers who actually received a watch (he received two actually—the first was defective and, after complaining, a second showed up on his door one day with no notice or response). He feels the same way.
"Well, it's interesting because, I've always approached any one of these as a pretty serious gambles, all of them," he said (He's backed 12 campaigns). "Until I have the thing in my hands, I don't really expect to get it."
Mr. Kraut actually works in the tech field in San Francisco in a position that deals with logistics and determining the reliability of products.
"I understand all too well how engineers tend to overestimate their project," he added. "I'm in a privileged position to tell where these projects are actually at despite where the backers say they are."
Another backer, one of the thousands who hasn't received his watch, feels that the way the creators led backers to believe they were at one stage when they were clearly at another isn't something backers should have to look out for.
"It's one of those that was clearly fraud," Brett Schenker, who works in politics and technology, told the Observer. "My understanding when I first backed it was that they had a working prototype, not that they would be building it along the way. They made statements that they backtracked from."
We talked with Mr. Schenker a bit about the one fact Mr. Vondle and Mr. O'Leary told us via email after refusing to do an interview time and time again: Their cost of production per unit was more than double what they charged their backers. We asked him, considering this, has the whole thing been incompetence or fraud?
"Incompetence that led to fraud," he answered without hesitation.
Mr. Schenker believes that if there's any crowdfunding campaign the Federal Trade Commission should investigate, it's this one. He is one of many, many backers to have filed a complaint with the FTC, and he is even contemplating a small claims lawsuit.
Again, both Mr. Vondle and Mr. O'Leary failed to respond to our request for an interview.