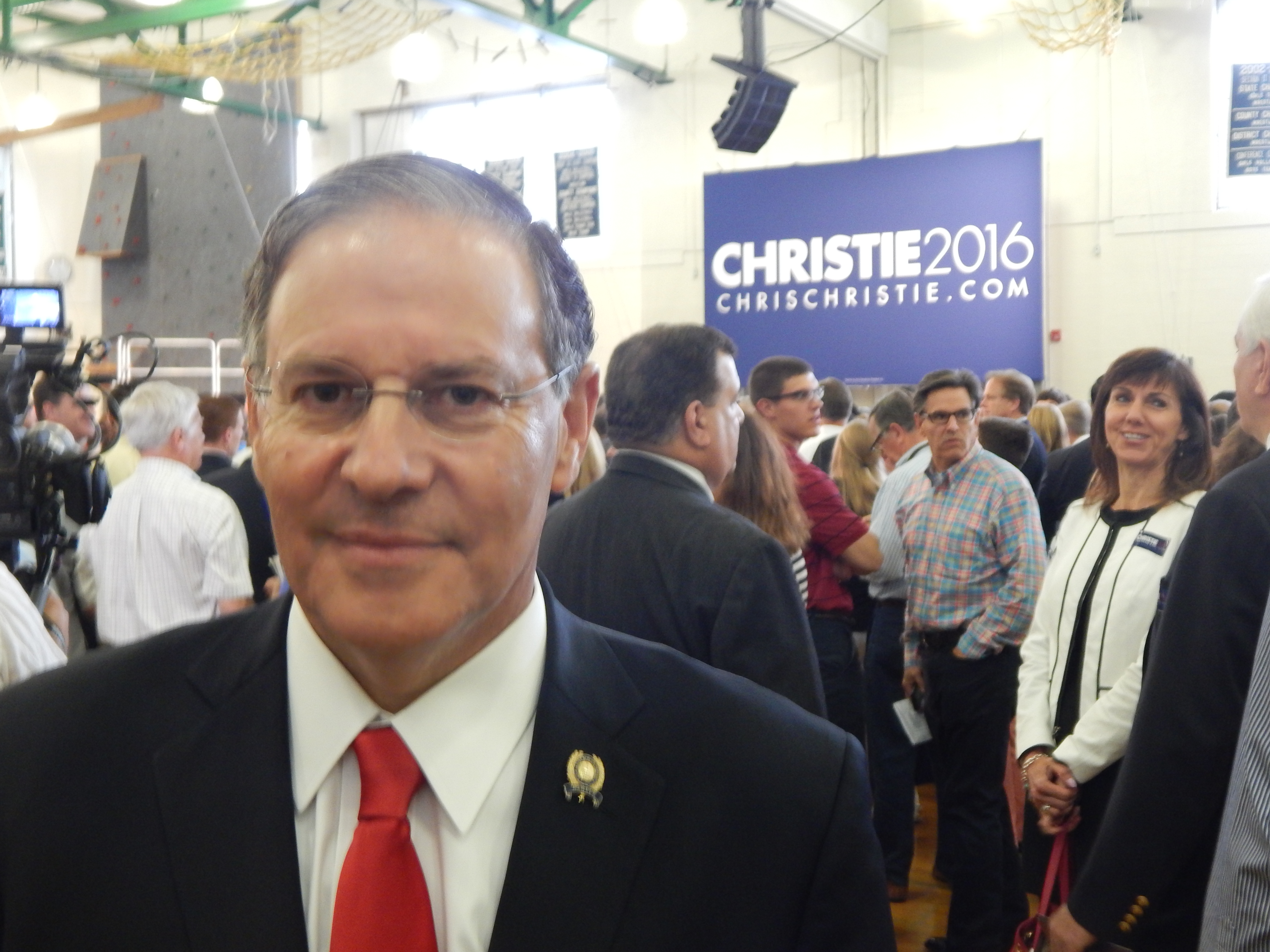 LIVINGSTON – State Assembly Minority Leader Jon Bramnick (R-21) declared on the day that New Jersey Governor Chris Christie declared his candidacy for President of the United States that the White House run launched by the Garden State's most prominent Republican will help the state GOP take back the Assembly in the 2015 elections.
"This absolutely helps us. This puts New Jersey in the spotlight. If I can put New Jersey in the spotlight, then I can put the record of the Democrats, who have been in control for 13 years, in the spotlight," Bramnick said standing in the middle of a Christie-crazy crowd cheering loudly in the Livingston High School gymnasium, where Christie made his White House bid announcement speech on Tuesday. "How did that go? Not very well."
Asked by PolitickerNJ if he was concerned that increased national attention will also draw focus to some of the more controversial aspects of Christie's record as New Jersey governor, including the state and federal investigations focused on the September 2013 shutting down of access lanes to the George Washington Bridge, also known as Bridgegate, a sluggish state job recovery following the recession, successive downgrades of New Jersey's credit rating by rating agencies, an ongoing downward spiral of Atlantic City casino closures and a reversal on his signature pension reform agreement with public employees, Bramnick rhetorically shrugged, then looked to the state Legislature.
"You put a Republican Legislature in there, and the poll numbers for Chris Christie would change back to the 60 percent to 70 percent approval rating where they were before because then he could get something done," Bramnick said, tacitly acknowledging Christie's plummeting poll numbers in New Jersey in recent months. "How is he going to get anything done with the Democrats controlling the Legislature?
"I'm happy for New Jersey. We deserve a leader like Chris Christie who puts New Jersey on the map," Bramnick added on the day when Christie officially began his attempt to become the first New Jersey governor to get elected President since Woodrow Wilson won the 1912 and 1916 presidential elections. "I think this is a really cool thing."