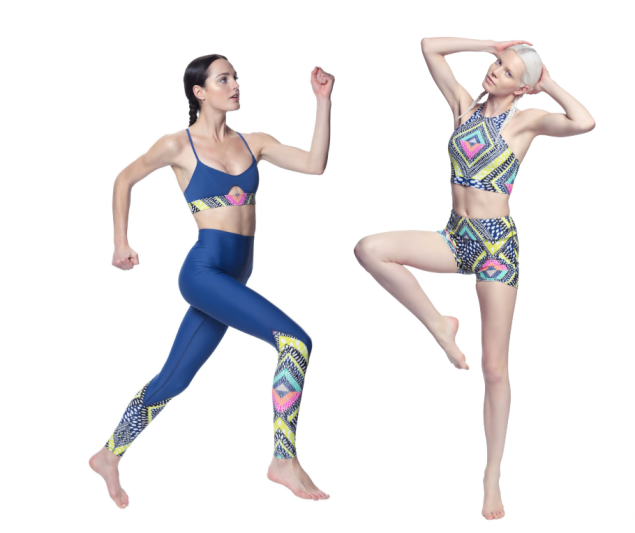 The stars came together last night in a warm, white studio high above Soho for the launch of designer Mara Hoffman's new activewear line. Danielle DuBoise and Whitney Tingle opened the doors of their Sakara Life headquarters – the organic food delivery service – to welcome editors and friends of Ms. Hoffman as they stretched and meditated alongside Virayoga founder, Elena Brower to celebrate the launch of her new activewear line.
Hoffman has become the go-to designer for the modern gypset, otherwise known as the girls who would rather be wandering off the beaten path than following it. However, this evolution from swim and ready-to-wear into activewear has been a natural progression. "Our girls who are buying swim are girls that care for their bodies in some way, shape or form," Hoffman told the Observer. "I was also a dancer for so many years and a yogi. I'm an active human being, so this speaks to my personal lifestyle."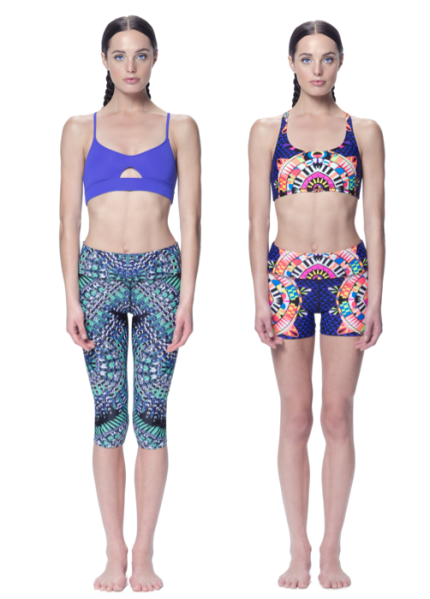 The new Mara Hoffman activewear line features the same tribal influences, kaleidoscopic prints and funky patterns as the brand's signature ready-to-wear and swim pieces. There are leggings in cropped and full-length styles and sports bras in punchy neons. Navajo-inspired ponchos were paired with matching pants and a jumpsuit was emblazoned with birds flying over a sunset. For those who shun at the idea of standing out at the barre, some mesh and black separates added a subtle touch to the collection.
As for accessories, a water bottle from S'well is covered in one of Hoffman's iconic prints, as is a yoga mat, created in partnership with Yoga Design Lab. This innaugural range is at once totally in-step with Hoffman's brand, yet hits on the burgeoning market of highly-styled, colorful, exciting workout gear that has been dubbed "athleisure."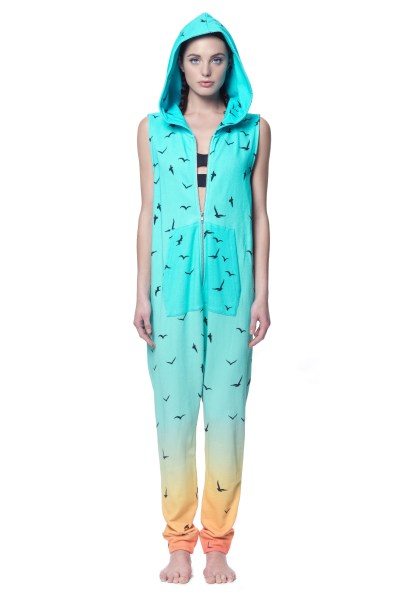 For Ms. Hoffman, this is more than just another brand extension, it's an opportunity to create positive change in her customers. "The category is sincere for me and it speaks to the idea of transformation, which I'm really all about," she said. "If you can put them on with the intension of transforming, that's amazing. I want to inspire people to be better or do something for themselves that's beyond themselves."