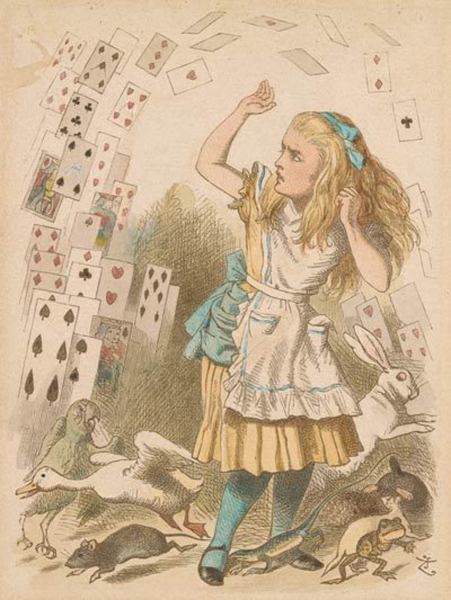 'Tis Brillig!
One particularly enchanting summer tourist is on her way to New York.
The original manuscript for Louis Carroll's Alice's Adventures in Wonderland will come to America later this month and will be on view at the Morgan Library and Museum June 26 through October 11. It's the first loan of the work to the U.S. in decades. It will be joined, according to the museum, by related original drawings and letters, rare editions, vintage photographs, and objects, many never before exhibited.
A mathematics lecturer at Oxford (and frequent, somewhat controversial, photographer of children), Charles Lutwidge Dodgson is said to have originally told the story of Alice's adventures to young Alice Lidell and her two sisters on a boating trip down the River Isis. All were daughters of Henry Lidell, who was the Vice-Chancellor of Oxford University and Dean of Christ Church at the time. Alice asked Dodgson to record the amazing story, full of enchanted talking animals, logic puzzles and rhyme, which he did under the Carroll pen name, with his own illustrations.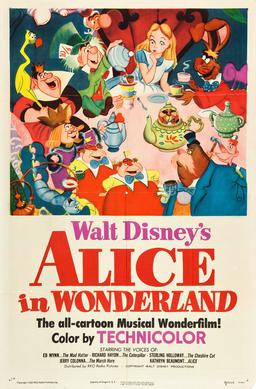 The book, expanded to add the Cheshire Cat and the Mad Hatter, was published in 1865 with illustrations by Sir John Tenniel, a famous political cartoonist for Punch magazine who had been knighted by Queen Victoria. But Tenniel disliked the print quality so much that copies were difficult to find and only two dozen or so of that edition are believe to exist.
The Morgan is celebrating the 150th anniversary of the publication of that edition. The exhibition will involve talks and family programs, including a screening of the 1951 Walt Disney film. Concurrent with the Alice show at the Morgan will be its show "Life Lines: Portrait Drawings from Dürer to Picasso."
In October of this year, Princeton University Press will publish a 150th anniversary of the book with illustrations by Salvador Dali.