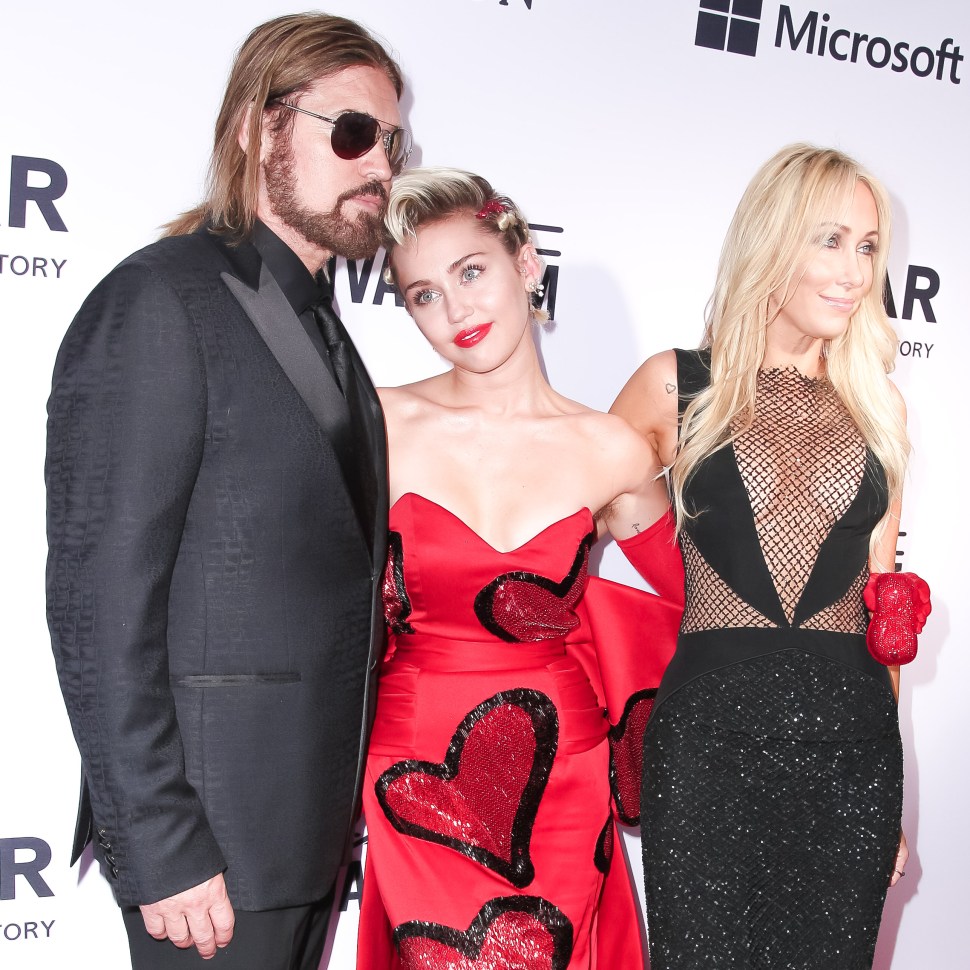 Last night's amfAR Inspiration Gala had all the trappings of another New York benefit, that is until Miley Cyrus took the stage. With her LGBT charity, The Happy Hippie Foundation, as her platform, Ms. Cyrus closed out the evening's auction as she touted the first official autograph of Caitlyn Jenner emblazoned on three rhinestoned-covered variations of the Olympic athlete's now-infamous Vanity Fair cover spread.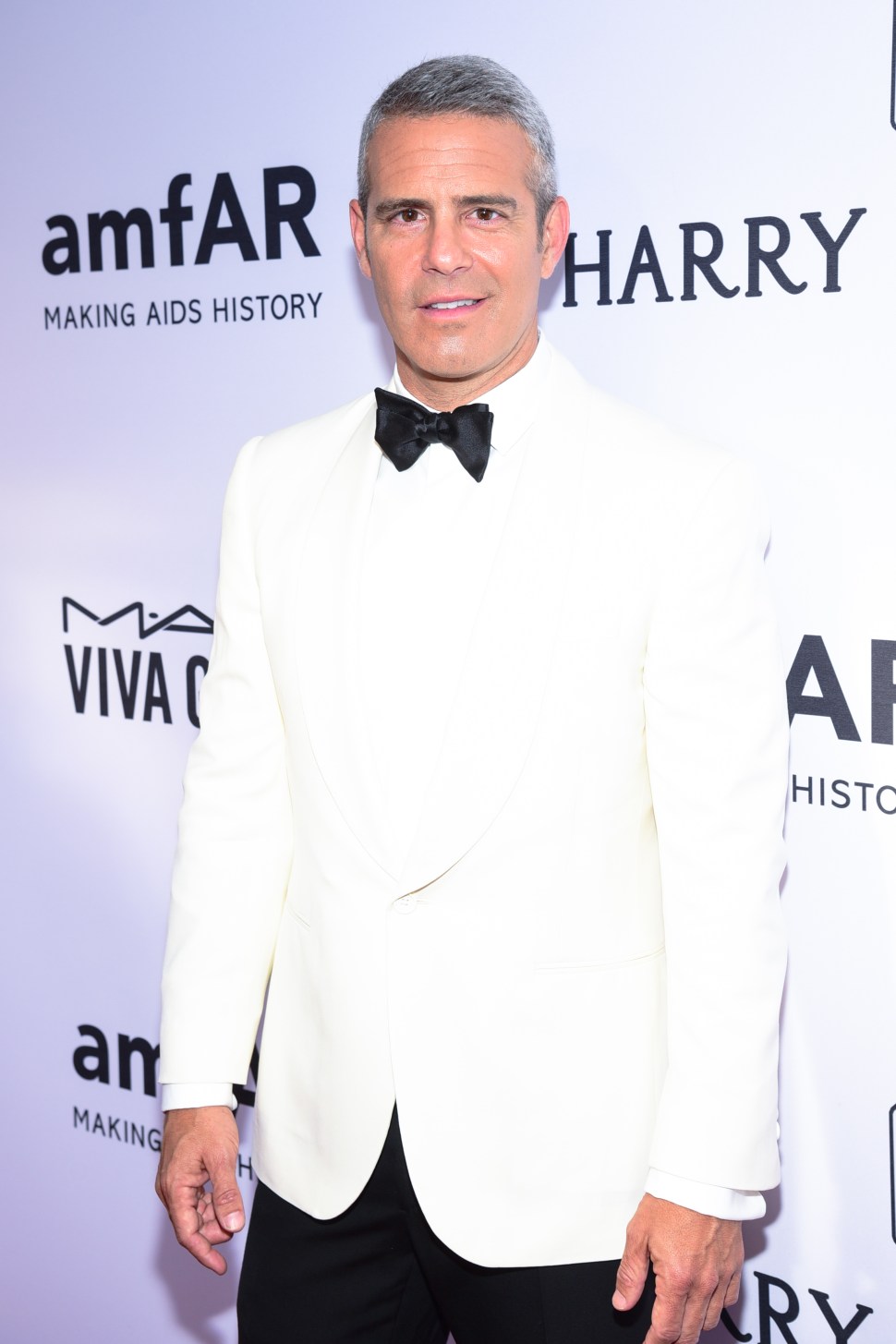 Bidding for the items swiftly picked up steam thanks to Paddle8's founder and auctioneer for the evening, Alexander Gilkes. Offers of Instagram photos with Ms. Cyrus sweetened the deal, though the bidding soon plateaued at $65,000 for the set of three works. Ms. Cyrus then leapt out of her seat, coaxing the nearby bidders to donate just a few dollars more. "My left boob is awkwardly bigger than the right one," she said without reservation standing next to her parents and directing her attention to the potential buyers. "I'll show you the left one."
"I'll clean your house naked," she then offered. "Or what about $69,000?" Alas, the cheeky offer was accepted, and the three signed portraits of Ms. Jenner were sold to benefit amfAR and Ms. Cyrus' Happy Hippie Foundation. Luckily, this was not the only sale of the evening, as the songstress was joined by fellow bold-faced, deep-pocketed names including Laverne Cox, Ellen Barkin, Victoria Justice, Anderson Cooper, the event's producer Josh Wood, and fellow honoree, Andy Cohen, who sparked a bidding war on a work by Ms. Cyrus' seat mate, Mr. Brainwash.