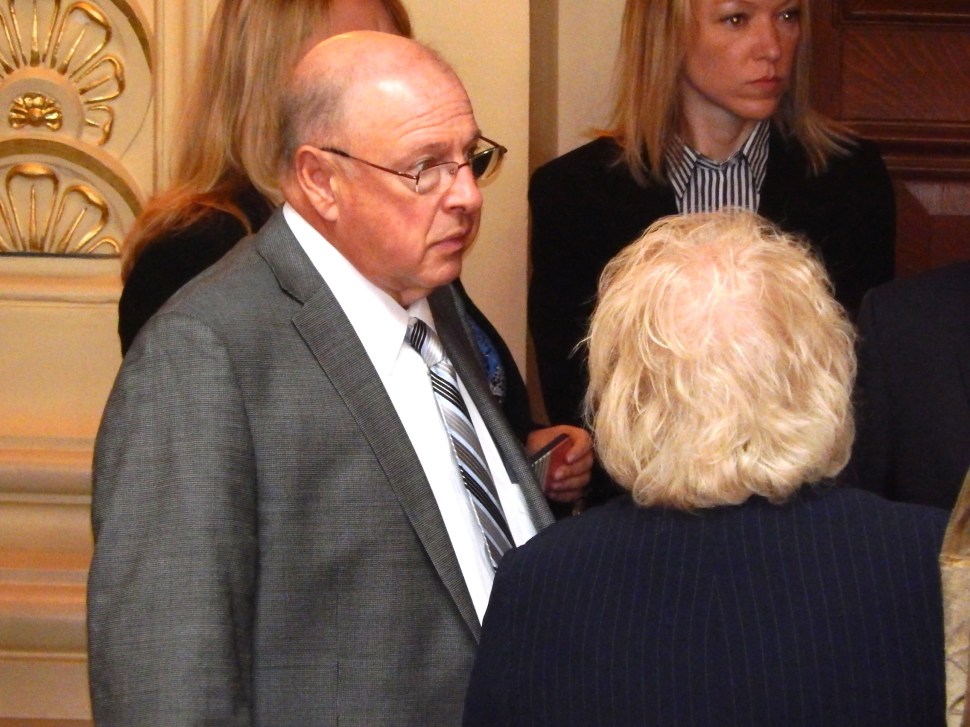 Trenton's casino wars continue.
Following up on their "what-about-us?" complaint last week amid debate on the prospect of North Jersey casinos, lawmakers in Central Jersey are set to introduce their own constitutional amendment that would expand gaming beyond a beleaguered Atlantic City — this time to both north and central regions of the state, as opposed to just north. The new legislation, expected to drop this afternoon, would authorize the establishment of one gambling hall within the boundaries of Bergen, Essex, Hudson, Morris, Passaic, or Union counties, and one within the boundaries of Hudson, Mercer, Middlesex, Monmouth, Somerset, or Warren.
According to the bill's sponsors, which include state Senators Linda Greenstein (D-14), Kip Bateman (R-15), and Bob Smith (D-17), it's a superior amendment to one introduced by a trio of North Jersey lawmakers last week, which would allow for the construction of casinos in Hudson, Essex, and Bergen — one in each of their respective districts. That legislation, sponsored by Assemblyman Ralph Caputo (D-28), Assemblywoman Valerie Vainieri Huttle (D-37), and Assemblyman Raj Mukherji (D-32), helped accelerate discussions in Trenton on the issue of expanded gaming in the state, which has threatened to divide lawmakers along regional and political lines.
South Jersey lawmakers argue that an economically-troubled Atlantic City — to which gaming in New Jersey has been limited since its legalization in 1976 — needs more time to recover, and that casinos outside the region would cannibalize its own depressed gaming industry. North Jersey lawmakers, however, say the state needs to expand that industry if it is to stay competitive with neighboring states, such as New York and Pennsylvania.
Some lawmakers — primarily Senate President Steve Sweeney (D-3) — are also reportedly concerned about what effect a constitutional amendment going on the ballot this year might have on battleground Assembly races in November.
But Central Jersey lawmakers argue that the center of the state is as appropriate a location as any for a gaming hall, and that having one in each region makes more sense, given population and accessibility concerns.
"Three casinos in North Jersey is insane. It's an idea doomed to fail," Smith told PolitickerNJ today.
Smith said he hopes to get the amendment on the ballot as early as possible, and that while he has not confirmed Sweeney's support for the measure, "good ideas sometimes live their own lives."