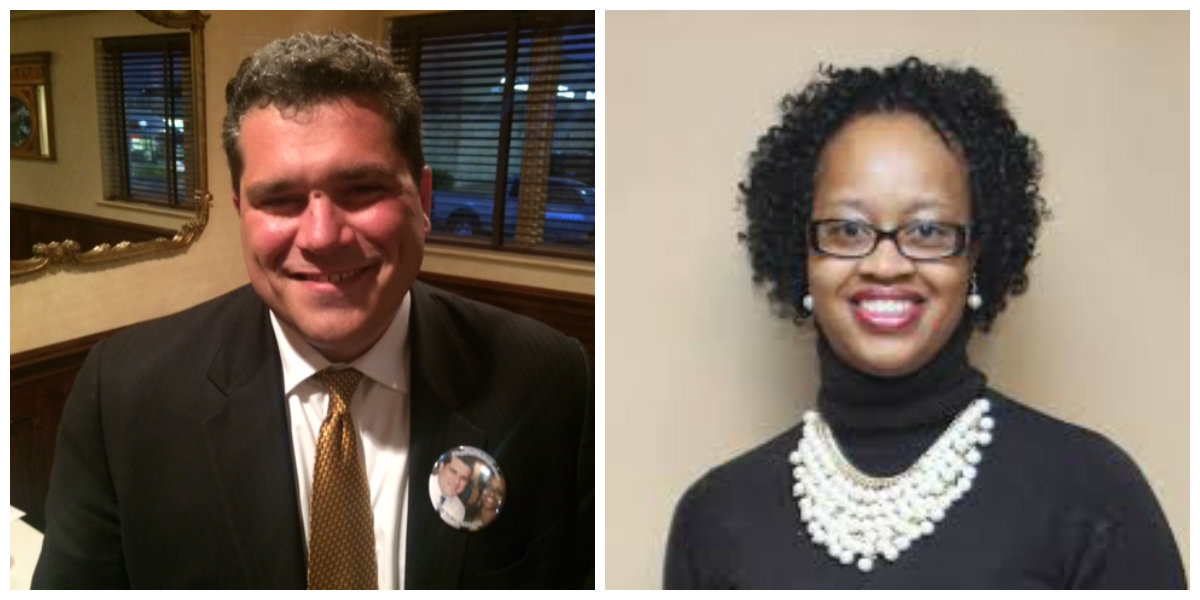 BAYONNE and JERSEY CITY – Nicholas Chiaravalloti and Angela McKnight crushed the opposition in the 31st Legislative Assembly Democratic primary on Tuesday, triumphing by a wide margin in both Bayonne and parts of Jersey City, the Hudson County municipalities which comprise the district.
According to unofficial numbers provided by Shawn "Sully" Thomas-Sullivan, the chairman of the Jersey City Democratic Organization (JCDO), the Column A team of Chiaravalloti, of Bayonne, and McKnight, of Jersey City, backed by the Hudson County Democratic Organization (HCDO), triumphed by a 3 to 1 margin in Jersey City, losing only two polling districts in the part of LD 31 located in the city. The victorious slate won Jersey City's largely African-American Ward F by a 4 to 1 margin, according to unofficial numbers.
The margin of victory in Bayonne for Chiaravalloti and McKnight was also close to 4 to 1, according to unofficial numbers.
In the back room of the Chandelier catering hall in Bayonne where HCDO party officials, committee members and candidates cheered the triumph of the organization-backed candidates, the leader of the Hudson Democrats read the unofficial return results from his cell phone, then beamed before he spoke.
"I think we can call this right now," said HCDO Chairman and state Assembly Speaker Vinny Prieto (D-32). "We've won."