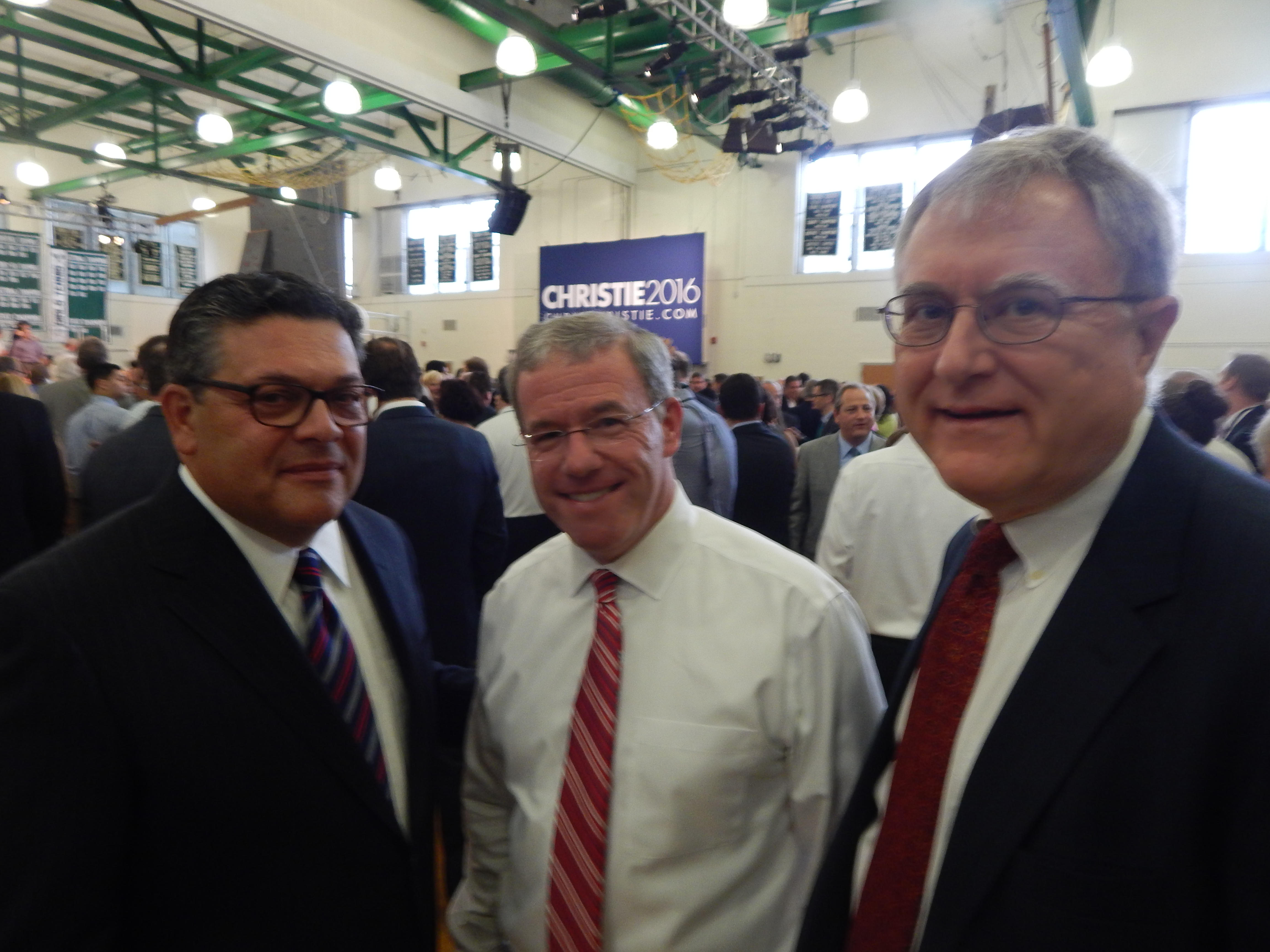 LIVINGSTON – Jeff Chiesa, whose name has been intertwined with the political fortunes of New Jersey Governor Chris Christie for years, stated that on the day his close ally officially entered the 2016 presidential race, he believes that fortune favors the bold.
"It's an incredible day for the governor and for everybody who has known him for a long time. I'm incredibly proud of him," said Chiesa, an attorney who met Chris Christie in private practice, served under his friend in the U.S. Attorney's Office, then was later named the governor's chief counsel, then state Attorney General and ultimately appointed U.S. Senator by Christie to complete the term of the late U.S. Senator Frank Lautenberg (D-NJ). "He's going to represent New Jersey and the country in a fantastic way."
When asked how Christie will be able to emerge from the growing herd of Republican presidential candidates, Chiesa pointed to Christie's well-known bold personality.
"He will break through because of his leadership and his commitment to the principles that are so important to him. He's a dynamic force," Chiesa said. "I think that when the country is introduced to him on a national stage, now they are going to realize what a talent he is and the incredible leadership qualities that he has. He is going to shine."
Chiesa defended Christie against critics who claim that the New Jersey governor's road to the White House will be a rocky road at best because of grave policy problems in the Garden State.
"[Christie] has done a tremendous job of getting the state in a much better spot that it was when he arrived," Chiesa said. "He continues to push policies that are in the state's interest. He has had great success, most importantly working with Democrats and Republicans. That's something that the country yearns for, and that's something that he can deliver."