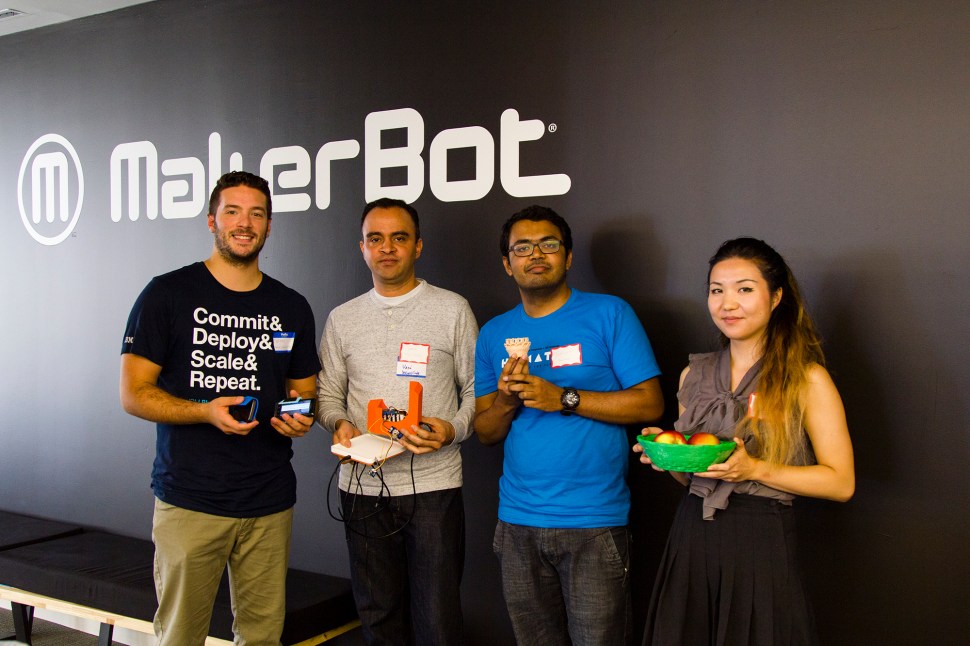 What kind of consumer benefits can the connected refrigerator offer its owner? The industry is still trying to figure that out, so it has turned recently to technology enthusiasts to come up with ideas. It recently gave designers and engineers a pile of gadgets related to food and the cloud to see if they could come up with ways to make an Internet ready refrigerator more attractive. Kentucky's FirstBuild collaborated with Brooklyn's MakerBot for the third year in a row on a hackathon to prototype new appliance applications. This year's, called "Think Inside The Icebox," asked participants to make use of a fridge that can reach the cloud.
The winning application, Food Share, was an Internet connected basket and egg holders that shows nearby users of the app extra food or dishes available to share with neighbors, according to a release from MakerBot and FirstBuild.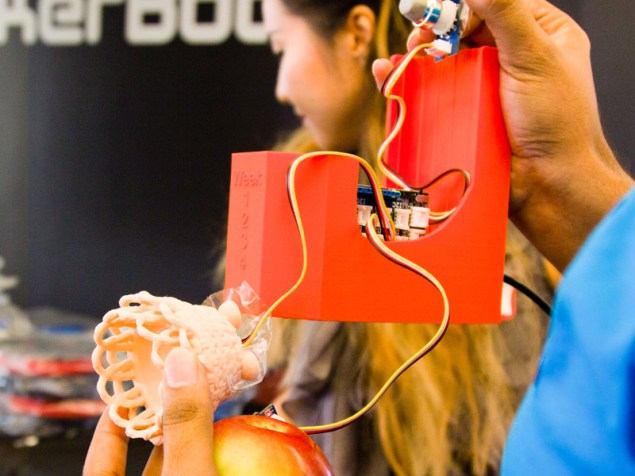 Food Share 3D printed a basket and wired egg holders for its prototype. Anything a user placed in the basket would be viewable by neighbors and available for sharing. See various views of the Food Share prototype sensor and basket here. The team included Bryan Berger, Lily Su, Vaniprasad Munagala and Parth Singh. The idea behind the project was to foster a less wasteful, more community-oriented real life connections, using technology.
The hackathon took place June 13 and 14 at MakerBot's Brooklyn headquarters. Participants had access to FirstBuild's connected refrigerator, ChillHub, MakerBot 3D printers and the Green Bean Connect Kit.
Six complete entries were submitted. Participants also came up with projects that would inhibit idle snacking, make entertainment recommendations based on available food and help users keep up with their medications.
"From high school and college students to seasoned engineers and designers, the teams imagined and real-time prototyped new devices and features that offer a glimpse into the future of the connected home," Jonathan Jaglom, CEO of MakerBot, said in prepared remarks.
FirstBuild was created by GE and automotive design company, Local Motors, to spur innovation in the appliance industry.