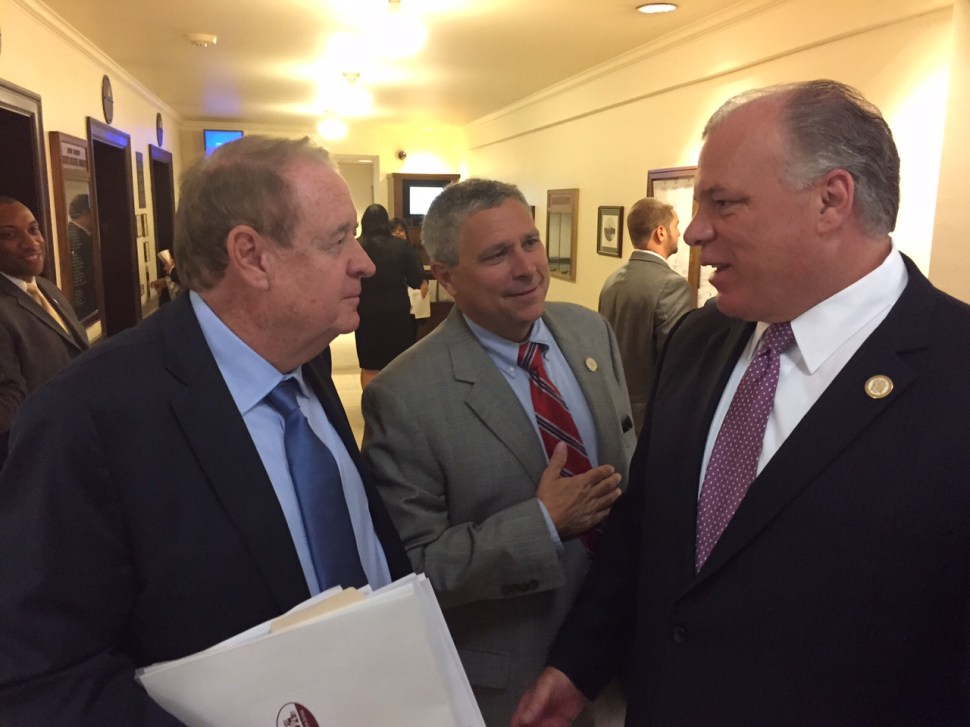 TRENTON — The long-serving lawmaker in state history says this year's budget season was quick — quicker, in fact, than any he's ever seen.
State Senator Richard Codey (D-27), who joined the legislature in 1974 as an Assemblyman from Essex, and later served as governor from 2004 to 2006, told PolitickerNJ that he's shocked at how quickly lawmakers moved through the budgeting process, which began earlier this month and wound to a close today with final voting sessions in the Senate and Assembly before the end of the current fiscal year tomorrow night.
"Anti-climactic is an understatement," Codey said when asked about the relatively subdued budget season, which saw lawmakers clash over pensions and tax hikes but which ultimately saw little compromise or major legislative achievements.
"That was over as quick as a Seattle-Denver Super Bowl game, played in New Jersey," he cracked.
Stalemates between Democrats in the legislature who sought to fund a scheduled $3.1 billion pension payment with tax increases and Republicans who called for cuts largely prevented any real progress from being made this year, observers note. Christie vetoed the main provisions from Democrats' proposed budget last week, paring it down from a $35.3 billion to $33.8 billion spending plan that kicks down the road some of the state's biggest fiscal problems, such as the pension fund or Transportation Trust Fund, which received just enough money to keep it going for another year.
Observers point to a number of factors that kept lawmakers from coming together on solutions to those issues, including November Assembly races and Christie's looming presidential ambitions. Asked what he thought fueled the gridlock, Codey was less specific.
"A lack of desire and time to negotiate and talk to people about the budget," he said.