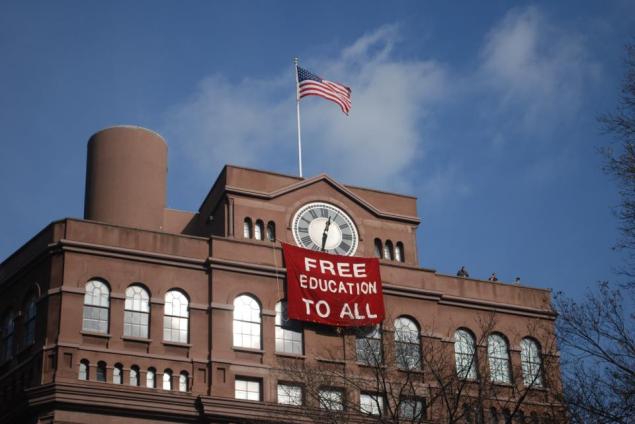 Last night, five Cooper Union trustees resigned from the 23-person board of the veteran East Village institution of higher learning: architect François De Menil, former board chairman and real estate manager Mark Epstein, Vassar College president Catherine Hill, architect Daniel Libeskind, and investment banker Monica Vachner.
The famously free art and architecture school, founded in 1859, started charging tuition in the fall of last year as per a plan instated in 2011 by current Cooper Union president Jamshed Bharucha. All of the departing trustees backed that tuition plan, which has seen numerous rancorous student and faculty protests since its inception. (The school went from full scholarships for all registered undergrads, representing about $40,800 per year, to half-scholarships).
"The Committee to Save Cooper Union" formed in 2014 and filed a lawsuit against the school with the hope of blocking the plan. In addition, the State Attorney General is looking into the schools management of its funds.
As per a Hyperallergic.com report, three of the trustees have written public letters of resignation. Mr. Epstein's was particularly scathing:
"I am not resigning due to any pressure from that group, rather that I no longer want to associate with them," said Mr. Epstein. "If the schools fail in the future, it will not be due to the change in the scholarship policy (a major part of the sustainability plan) as some will claim. "It will be due to the organized opposition to it."
Freedom Tower architect Daniel Libeskind also wrote harshly about the school, stating that "as an alumnus of the school who had joined the Board recently, I expected that in this difficult time of change, there would be a meaningful and open discussion—one which would assure Cooper Union's stability and future," he wrote. "My experience was far from that."