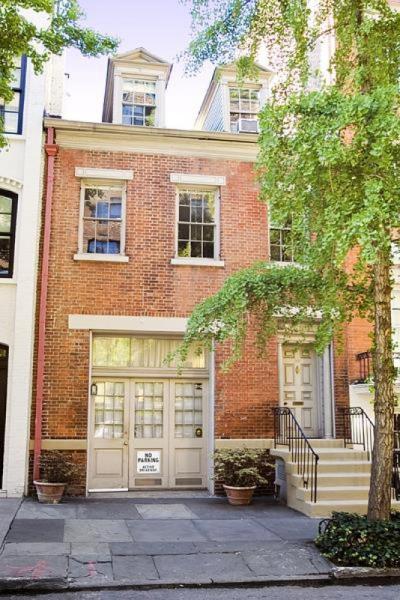 To succeed in the New York market, a foreign entrepreneur would be well advised not only to select a well-considered perch for his business, but also himself. And that's just what Lennart Lajboschitz, the founder of Danish affordable design store Tiger, which just opened its first New York outpost in the Flatiron, has done.
No anonymous glass box is this (we would hardly expect that the owner of the "dollar store of Danish design" would elect to live in a place utterly devoid of personality, though one might well be confused given the blandness of Ikea). Mr. Lajboschitz's new foothold in the city is a squat, federal-style, Greenwich Village townhouse/carriage house with dormers and skylights at 52 West 10th Street, on which he dropped $9.04 million, according to city records.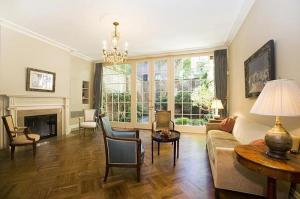 While one might not immediately associate a charming, 1830s townhouse with the austere lines that Danish design is famous for, Mr. Lajboschitz's store, which is officially known as Flying Tiger Copenhagen and has 429 outposts across Europe, hews to the quirky and colorful side of Scandinavian design. And it has appealed to more than one discerning eye without a taste for much frippery: Isamu Noguchi lived in the townhouse between 1939 and 1940, according to New York.
More recently, it was owned by the late Barbara Goodman, an artist who purchased the home with her husband Norman, also an artist, in the late forties. An estate sale, its interiors do not bear even the faintest traces of the fussy, fusty look. Indeed, all 3,300 feet of it appear to be possessed of abundant natural light, high ceilings and pretty parquet floors. Though the listing, held by Jed Garfield, Matthew Pravda and Christopher Riccio at Leslie J. Garfield, includes no photos of kitchens or baths, which we know well enough need a major overhaul in such sales.
Lovely as it is however—besides four bedrooms, there is also a garage with its own curb cut, buyers did not, apparently, find it $13.45 million lovely, which is what the sellers initially tried for in September 2013. Leave it to a discount store baron to pick the perfect moment to pounce, however: the property went into contract right after the price plummeted to $8.99 million in March.