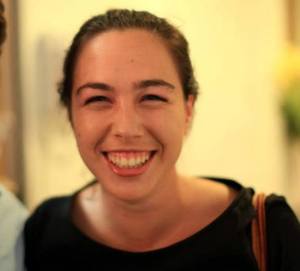 Rebecca Lynch, a de Blasio administration official and former Democratic district leader, said today she is running for Queens Councilman Mark Weprin's seat.
Ms. Lynch, 27, had long been rumored to enter the growing field.
"I grew up in the neighborhood," Ms. Lynch told the Queens Chronicle, which first reported her announcement. "I care about Eastern Queens. I can be a strong representative who can make sure Eastern Queens remains a great place to live."
Ms. Lynch, a member of Mr. de Blasio's Community Affairs Unit, could be a formidable candidate. She has deep ties to organized labor and could secure the backing of several major unions.
One labor source suggested that her past work with the Teamsters union, along with her ability to form alliances with more traditionally left-leaning unions like 1199 SEIU, would give her a major lift in the eastern Queens district.
"She has the power to unite the labor movement," the labor source said. "It would be a powerful thing if that were to happen. She understands not only conservative unions, buildings trades, but also progressive ones that are a part of the de Blasio coalition."
Ms. Lynch's entrance into the race could set up yet another showdown between the Queens Democratic Party and organized labor. Queens Democrats are expected to endorse former Assemblyman Barry Grodenchik and the labor-backed Working Families Party may look to Ms. Lynch to add another liberal voice to the City Council.
Also opposing attorney Ali Najmi and civic leader Bob Friedrich, Ms. Lynch could face a couple of significant hurdles. Mayor Bill de Blasio, a liberal Democrat, is not overwhelmingly popular in the more moderate district–and opponents are expected to use Ms. Lynch's ties to the mayor against her.
The former district leader also moved to Manhattan after taking a job with the de Blasio administration, sources say. She will be able to establish residency by the September Democratic primary, but a move outside the district may not sit well with voters.