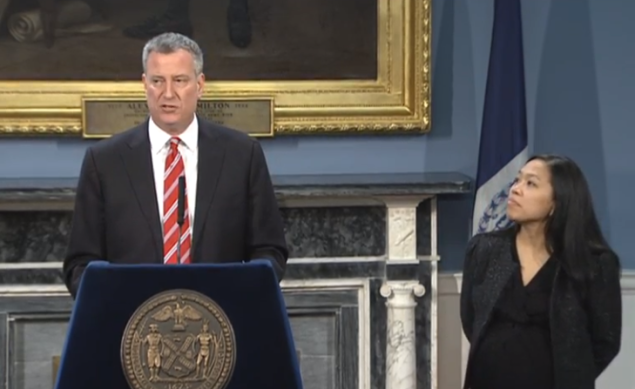 Mayor Bill de Blasio announced today he was replacing New York City Economic Development Corporation President Kyle Kimball—who left the position earlier this year after being one of the few Bloomberg administration officials to survive the regime change—with Small Business Services Commissioner Maria Torres-Springer.
Ms. Torres-Springer, a former executive vice president and chief of staff at NYCEDC, will be the first woman to lead the semi-private organization, which facilitates development through loans, subsidies and technical assistance. Mr. Kimball revealed in March he would leave the EDC for other opportunities, and last week he was named a vice president at Con Edison.
"Maria has a proven track-record opening doors for New Yorkers and working closely with businesses to grow our economy. We are proud to have her lead EDC," Mr. de Blasio said in a release, recalling his administration's agenda to end income inequality. "Maria will focus on growing vital sectors in our economy, and preparing New Yorkers to seize those opportunities so they can be a part of our economic success story."
Ms. Torres-Springer echoed the mayor's progressive rhetoric.
"It is an enormous privilege to serve as President of the NYC Economic Development Corporation. Our city is powered by the strongest economic engines in the world, and I am thrilled to advance an economic development agenda that fights inequality and helps lift up every New Yorkers," she said.
The talking points reinforced the ideological divide between the administration Mr. Kimball, a seven-year veteran of the development corporation, rose in and the present one. Mr. de Blasio's decision to keep Mr. Kimball on as president surprised some observers, since Mr. Kimball had usually echoed former Mayor Michael Bloomberg's pro-business viewpoints, and had even opposed "living wage" standards at EDC-financed projects.
Speaking in March, however, Mr. Kimball insisted his departure was amicable.
"I'm proud to leave behind a strong, talented and sustainable organization," he said of the conclusion of his two-year tenure as president.