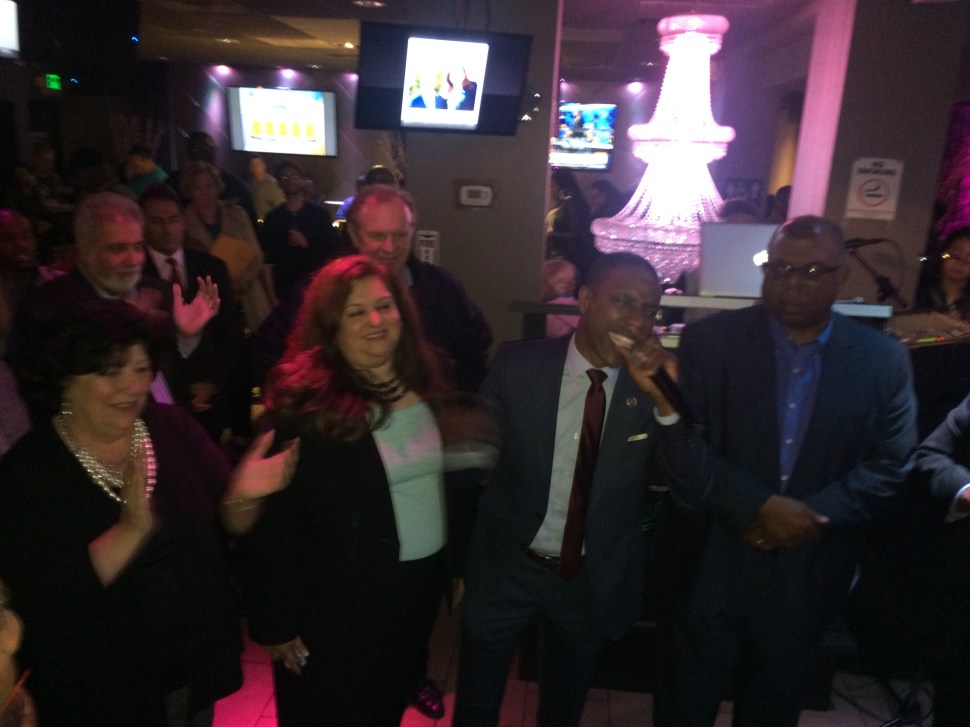 Without known LD20 brand names state Senator Ray Lesniak (D-20) and former Assemblyman Joe Cryan (D-20) on the ticket, incumbent Assembly people Annette Quijano and Jamel Holley prevailed in the LD20 Democratic Primary tonight, sinking those two candidates backed by a wobbled and financially over-matched Elizabeth Board of Education.
The win by the running mates came amid quiet quaking among allies over the weather and fear of a largely unknown atmosphere. Dismal conditions kept most voters home today and this evening as the clock ticked down to 8 p.m.
In the end, the Union County Democratic Committee-backed Quijano and Holley bested Tony Monteiro and Giuliano Farina and a third Democratic ticket of Jorge Batista and Vivian Bell.
A big plurality out of Union Twp. helped secure the win.
Unofficially: In Union, Quijano 1,030 and Holley 1,014; Monteiro 420 and Farina 402.
In Holley's home town of Roselle, Quijano won 936 votes to Holley's 1,122. Monteiro received 230 and Farina won 207.
In Hillside, the incumbents were plus 400, and in Elizabeth plus 200.
"It was a sweep across the board," said Quijano/Holley Spokesman Michael Makarski.
The full results from the Union County Clerk's Office…
Annette QUIJANO
5,576
32.09%
Jamel HOLLEY
5,626
32.38%
A. Tony MONTEIRO
2,329
13.40%
Giuliano A. FARINA
2,128
12.25%
Jorge A. BATISTA
863
4.97%
Vivian BELL
848
4.88%
Personal Choice
7
0.04%