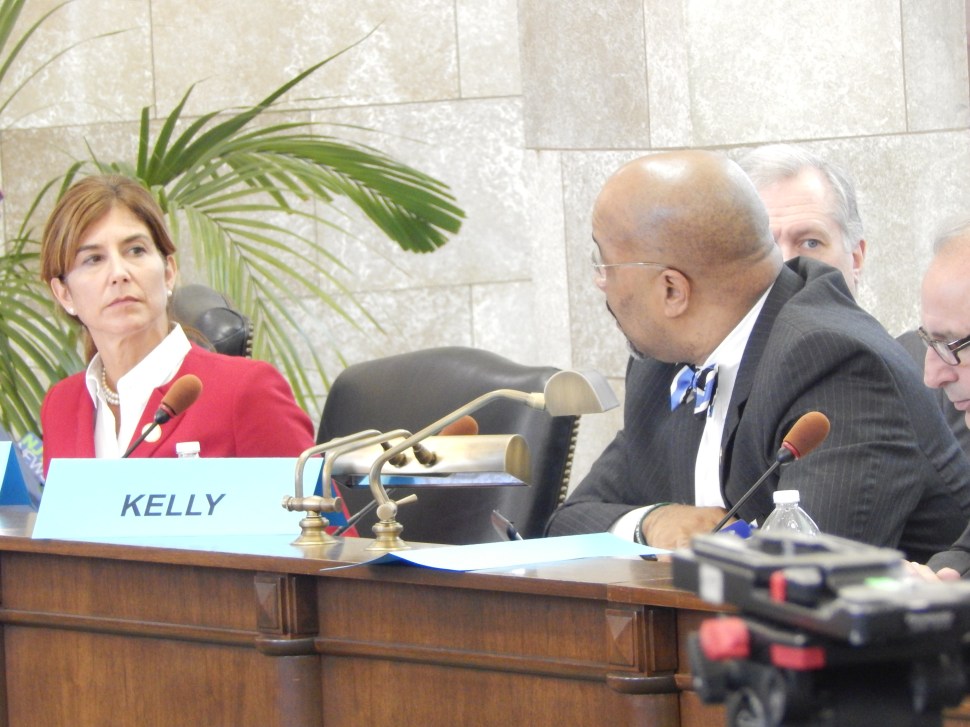 TRENTON — Democrats on the Senate Budget Committee jammed through a series of bills relating to their proposed $35.3 spending plan this afternoon, including a millionaire's tax and the application of a projected $300 million revenue increase to a slated pension payment for fiscal year 2016.
As expected, and along party lines, the committee released S2918, legislation sponsored by Senate President Steve Sweeney (D-3) that would increased the gross income tax rate on individuals making more the $1 million to 10.75 percent, up from 8.97 percent. The bill is part of Democrats' effort to put forward a full $3.1 billion pension payment for the coming fiscal year, up $1.8 billion from the partial $1.3 billion payment Gov. Chris Christie included in his $33.8 billion budget.
Democrats in the Assembly passed a similar bill moments before, along with a restoration of the state's Earned Income Tax Credit for working families.
Republicans and Democrats also fought over a second piece of legislation, S3017, sponsored by Sweeney and state Senator Linda Greenstein (D-14), that would make a $300 million supplemental state appropriation to a beleaguered pension and benefit system for fiscal year 2016. Senate and Assembly leaders announced their intent to apply the surprise revenue, which will be spent immediately, to the coming fiscal year's payment rather the the current fiscal year's payment yesterday, citing a projection by the Office of Legislative Services based on stronger-than-expected June tax collections.
But Republicans questioned the details of the measure, asking why the $300 million should be applied to the FY2016 payment, rather than the FY2015 payment. State Senator Jenn Beck (D-11) called it a "distinction without difference," noting the revenue is being made in the current fiscal year and will be spent before its over, on June 30.
She also said Republicans hadn't got a hard copy of the bill until just before today's hearing, despite Democrats' unveiling it yesterday.
"Why wouldn't we take this extra revenue and dedicate it to the current fiscal year, which we still haven't paid?," she asked.
Other Republicans on the committee followed the same line of questioning, including state Senators Kevin O'Toole (R-40) and Steve Oroho (R-24), who called the move to spend the money on FY2016's payment "window dressing."
"It's window dressing. That's all it is," Oroho said, adding "we all agree we should make as much of a payment as soon as possible."
State Senator Paul Sarlo (D-36) countered that it's just the way Sweeney wanted it done.
"The Senate President chose to do it this way, this is what we're voting on, roll call," he said, trying to move the bill to a vote.