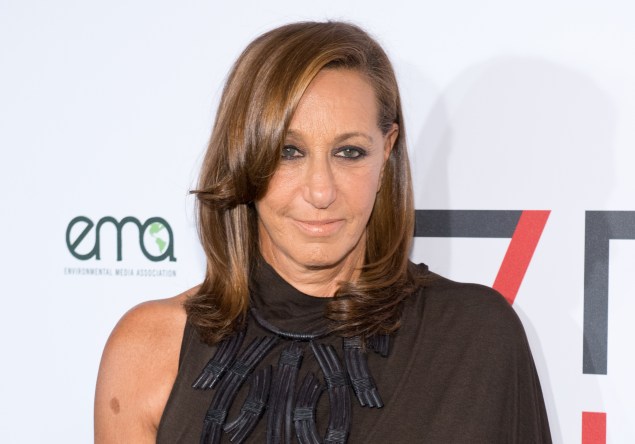 In a shocking announcement made today by WWD, Donna Karan has confirmed that she will be stepping down from her eponymous label. She started her brand 31 years ago with the intention to create a collection that she and her friends could wear easily and comfortably. Starting with a simple bodysuit and seven other interchangable pieces, Ms. Karan become a classic American designer after expanding to a wide range of categories. Her late husband, Stephan Weiss was a partner in founding Donna Karan International, as was Takiyho Inc. In 2001, DKI was acquired by LVMH.
Over the past few months, there have been big changes at DKI. In April Dao-Yi Chow and Maxwell Osborne, the founders of the Public School label, were also named creative directors at DKNY. They replaced Jane Chung, who had been executive vice president of design at the brand. Just one month later, Ms. Karan's close confidante and the executive vice president of global public relations and communications for DKI, Patti Cohen, stepped down. Seeing as Ms. Cohen worked with Ms. Karan for 30 years, this was a big deal.
Directly following Ms. Karan's departure, the Donna Karan brand will not seek out a successor and they will be halting production of all future collections and runway shows. The company plans to focus on licensing agreements as well as restructuring their staff, allowing them to put a greater focus on DKNY.
However, Ms. Karan's decision to leave won't bring her far from the fashion realm. She told WWD: "I have arrived at a point in my life where I need to spend more time to pursue my Urban Zen commitment to its fullest potential and follow my vision of philanthropy and commerce with a focus on health care, education and preservation of cultures." Urban Zen currently produces a range of season-less clothing and can be found at its three shops across America. This fall, they will introduce a yoga collection. So while Ms. Karan won't be under the direct fashion spotlight any longer, she will still be around.