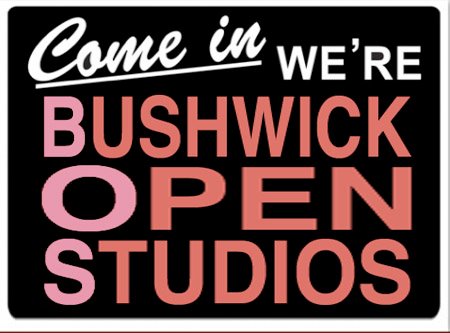 Depending on your perspective, the ninth annual Bushwick Open Studios—a huge three-day bacchanalia of sometimes booze-soaked art viewing/performance/cinema that begins tonight, June 5— is either a nexus of privileged hipster youth culture, or the too-rare occasion where less commercially successful artists get a stab at sales and recognition.
The jury's still out on that, but there's one event tomorrow, June 6,  that caught our eye: "Re-design", a project that turns donated clothes into affordable and sustainable "born again" apparel.
Fashion artist and former boutique owner Vlada John is holding the "Re-design" event, named after her own label, tomorrow at 250 Varet Street starting at noon.  She'll take your old rags and radically remake them—i.e., that stained Forever 21 blouse—for you or for someone else.
"The point is to have nothing go to waste," Ms. John said.
And while the Art-Forum-y verbiage on the event may churn your stomach ("Altered pathways challenge perceptions of utility, value, and appeal…connect to and comment on the implications of beginnings and the meta-energy of production/transportation/consumption…) it seems like an eminently practical activity.
The first ten people to arrive will get a free consultation and have their clothing refashioned for free. Not only do Ms. John and her cohort clean and potentially dye the items, they re-work them into wholly new pieces. A jacket becomes a blouse, a scarf shorts, a shoe a hat (ok, we made the last one up).
Ms. John says the idea isn't just to reuse otherwise crappy items, although that's nice. She also hopes to draw attention to how disposable most clothing has become, with many of us buying and discarding clothing unthinkingly.
"It's a statement about the things you are buying, a lot of very cheaply, and who is making them? and how much are they getting paid?" she said. All dyeing and cutting is done on site. Those who aren't among the first ten to arrive tomorrow can arrange other times to drop off and pick up clothing with Ms. John, although they will have to buy their pieces.
The best part? Re-design's vintage reworkings aren't a principally commercial enterprise. "We are selling but not for 'artistic' prices," she said (but no specifics).
The project is also handily synergistic—Ms. John's husband is a managing member with Royalton Capital, a real estate investor and the new owner of the Varet Street space. Royalton is currently renting the Varet Street space with commercial broker Robair Reichenstein of real estate brokerage DTZ. Mr. Reichenstein told the Observer that the owner wants a gallery or restaurant that "fits the neighborhood" in the space, and that asking rent is $55 per square foot.
This is a one-time project, but if Re-design is successful, it will likely open up again soon, Ms. John said. She also hopes to teach people who drop in about how she does what she does, and about how to drape and fit clothing without the computers that fashion designers use today.
"Anybody can do this who has interest in design," she said. Maybe the goal of her project is "not me doing this but teaching the younger generation that fashion doesn't have to come from a different country."