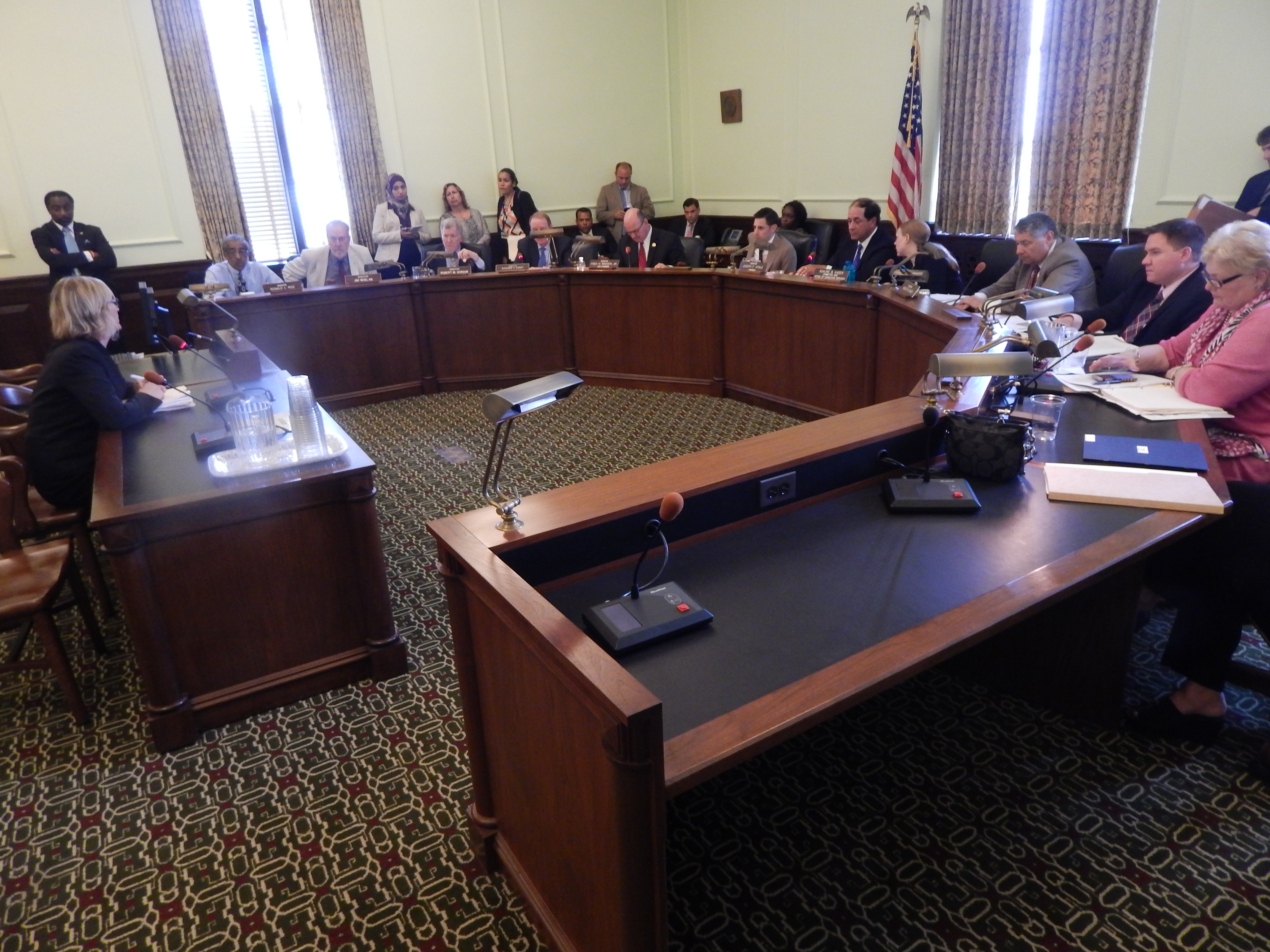 TRENTON – A proposed bill that would affect how hospitals provide emergency paramedic services in the municipality where they are located was released by the state Senate Health, Human Services and Senior Citizens committee on Monday. But the debate that the proposed bill is generating, centering on Camden, underscored the interplay of politics and health care in South Jersey's largest city.
The legislation, known as S-2980/A-4526, which was released by the Senate committee by a 5-3 margin, with one abstention, would fundamentally focus on Camden, where Cooper University Health Care could get authority over advanced life support (ALS), or paramedic, services. New Jersey's two other Level 1 trauma centers, Robert Wood Johnson University Hospital in New Brunswick and University Hospital in Newark, already manage the local paramedic services.
The proposed bill, however, would extricate these services from Virtua, the health system that has provided ALS coverage in Camden for almost four decades.
A key part of the committee debate centered on how the state's ambulance system is currently divided into ALS, which includes paramedics, and basic life support (BLS), which doesn't. New Jersey municipalities pick BLS providers individually, while the state Department of Health directs ALS providers on a countywide or regional basis. University Hospital in Newark and Robert Wood Johnson University Hospital in New Brunswick currently provide both ALS and BLS coverage in their separate municipalities.
Christine Stearns, an attorney in the government affairs practice at Newark-based Gibbons law firm, who represented Cooper University Health Care at the committee hearing, asserted that the legislation, which would potentially allow Cooper to provide all of the emergency paramedic services for just the city of Camden, would still provide quality emergency medical services for Camden residents while ultimately creating a system that would be more "economically sustainable."
But Jim Boozan, the divisional director of EMS at Capital Health Hospitals, another non-profit health system, expressed his dismay with the proposed bill.
"I don't what the drive for this is, but I just think it's bad," said Boozan to PolitickerNJ. "If you just give [a hospital system] a town, you don't just give them the town, you give them peripheral areas. Then you begin breaking down this system, and then maybe that's a setup to that you can take the whole county. You set the system up that's there now for failure in a method that would enable you to take over the whole county."
Cooper is a major not-profit player in South Jersey healthcare in part because of the hospital's chairman, George Norcross III. Norcross, who is also the chairman of insurance firm Conner Strong & Buckelew, is the prime South Jersey Democratic power broker.
Virtua Assistant Vice President Scott Kasper, who believes that Camden residents gain from the fact that Virtua supplies emergency paramedic services throughout Camden County, inferred that another type of takeover was in the works in the city.
"Our regional model is well-developed. If it's not broke, don't fix it," Kasper told PolitickerNJ. "There is no compelling reason that this switch should take place. I am very certain that this is politically driven. This is a political issue, not a policy issue."