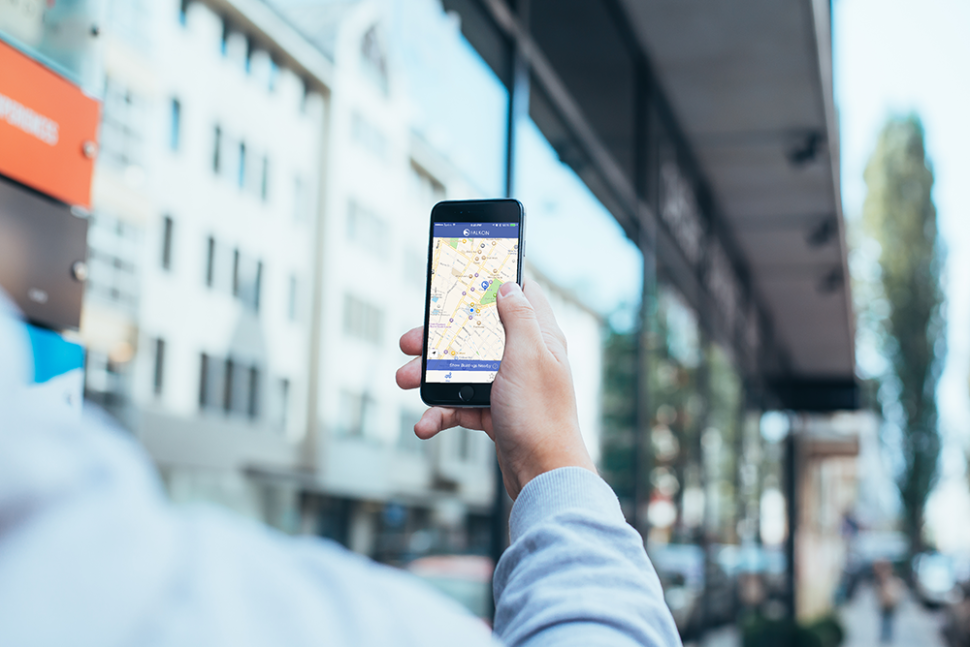 Some people stand in front of buildings in New York and wonder, "Who owns that?" For example, in front of a run down building in a neighborhood where every other building is new or recently rehabbed, it is hard not to wonder who can afford to leave the kind of money on the table that comes from cashing in on New York City's real estate growth. One group of people really wonders: real estate brokers.
Falkon, a free iOS app, released this week by RE:Tech, will inform its users who owns a million buildings in New York City right in the palm of their hand. Using public records and geolocation technology, it puts deal makers in touch with building owners, there and then. RE:Tech's founder, Ash Zandieh, called it: "The world's first geosearch platform to find the owners or principals of a property on mobile," in a phone call with the New York Observer.
"Falkon is a game changer. The real estate industry lacks the ability to instantly access accurate property data," Brittany Wunsch, of JLL's commercial real estate division, said in prepared remarks via RE:Tech. "Falkon will bring a much needed layer of efficiency and productivity to the industry."
The current platform integrates multiple data points about each property, according to Mr. Zandieh, but the most important one may be that it puts the owner, real estate principal or property manager's contact information at a user's fingertips while they are out in the field.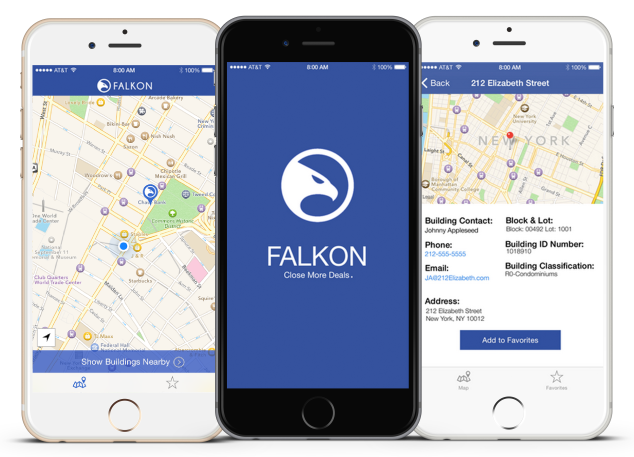 There are other products out there with access to some of this information, such as CoStar Property and PropertyShark, but they are web products. "There's a reason why we went mobile first. We believe this tool is for the next generation broker," Mr. Zandieh said.
"Our objective is to build trust within our community," Mr. Zandieh said about their decision to release the app for free. He wants to convince real estate professionals that their success is his success.
The team of five is working to make a product for the every day real estate professional. He said that of its one million buildings in the system, only five thousand of those lack owner and contact information. He said those are the Class A properties that get the headlines but represent a smaller part of New York City deal volume.
The company declined to disclose the names of companies already involved in its beta release. It had over 100 downloads in its first day, according to Mr. Zandieh.