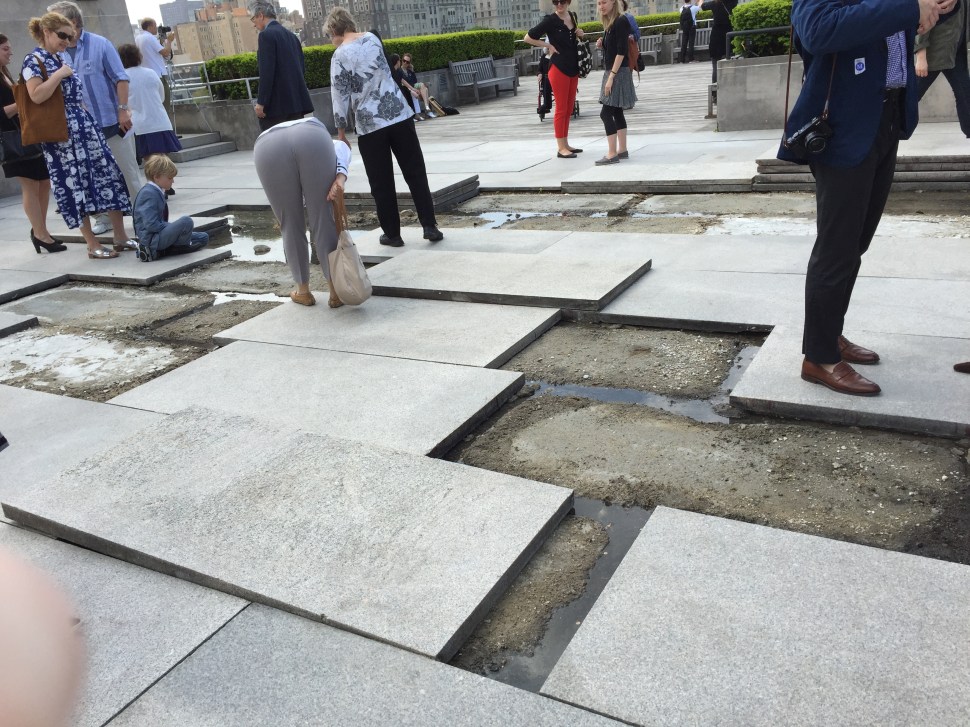 New Jersey Governor Chris Christie has announced his candidacy for President of the United States, and voters across the nation will be looking to see how New Jerseyans feel about him. Fairleigh Dickinson University's PublicMind finds that the governor's approval ratings are upside down, with 30 percent of New Jersey voters saying they approve of the job he's doing as governor, and 55 percent saying they disapprove. Over half (57%) express concern over the direction the state is headed, with around a quarter (28%) content with its trajectory. Additionally, few in the state believe the quality of their lives have improved in any meaningful way since he was elected governor in 2009.
Christie Approval – Trend
Source: PublicMind surveys of New Jersey registered voters
"What his current constituents have to say about the governor is likely to be important for those considering whether to become one of his future constituents," said Krista Jenkins, director of PublicMind and professor of political science. "He still has time to turn things around, but he's officially launched his run with numbers that may stoke unease rather than confidence in his leadership bona fides."
This is the 36th time PublicMind has polled these questions to New Jersey voters since January 2010. Questions address Christie's approval numbers, how residents evaluate the health of the state under his leadership, and what they like and dislike about him.
See all PublicMind releases on Governor Christie here.
The governor's numbers are down considerably from a high of 77 percent in the aftermath of Superstorm Sandy, when New Jersey residents were smitten with their chief executive who took on Republican leaders in Washington for their lackluster response to Sandy victims, embraced President Obama in a sign of bipartisan cooperation, and generally served as consoler-in-chief to those who suffered catastrophic losses in the aftermath of the storm. However, following the Bridgegate revelations in early 2014, Governor Christie's numbers began to fall, and have not recovered to their pre-Bridgegate levels.
State of the State – Trend
Source: PublicMind surveys of New Jersey registered voters
"Christie has always positioned himself as a Republican who can govern effectively through bipartisanship and widespread public support," said Jenkins. "The economy and the Bridgegate scandal make it tough for him to continue to project that image."
PublicMind has also asked residents about whether certain issues have improved, worsened, or remained the same under Governor Christie's leadership. After five years in office, only one-in-five New Jersey residents believe the Christie years have been good for the average citizen, over half (52%) believe taxes and spending have grown more burdensome, and three-quarters (75%) believe Governor Christie can point to only minor or no real accomplishments since taking office. Additionally, most rate the governor as average compared to his predecessors.
See the full analysis of how the public views the Christie years here.
Evaluations of How Conditions in New Jersey have Fared Under Governor Christie
Source: January 2015 Statewide Survey of New Jersey Residents
"Governor Christie has worked to establish himself as a leader on fiscal restraint, tax reform, and economic growth, as well as creating a political environment that's open and honest. The numbers suggest otherwise," said Jenkins. "Of course, governing is a shared enterprise with the legislature, so it's hard to lay the blame for these numbers squarely at the feet of the chief executive. But, the governor's potential candidacy would be an easier sell to unfamiliar outsiders if his constituents believe that their lives are easier now than before he was sworn in, and that corruption in the state has been replaced by transparency and honesty."
Finally, PublicMind has consistently asked what it is that voters like and dislike about the governor. Despite almost half once liking the governor's policies and personality, he now looks more divisive than unifying. Most recently, significantly fewer said they liked everything about the governor as disliked everything.
"Although he can still rely on his base for support, the appeal he had among Democrats is now gone. The total Christie package — conservative governance delivered with brash and often confrontational rhetoric — no longer works for many New Jerseyans. We'll see whether it works for Americans outside of New Jersey," said Jenkins.
Likes and Dislikes about Christie – Trend