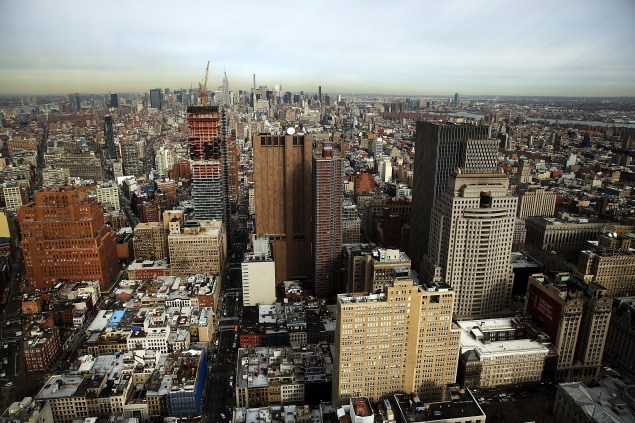 Albany will, as expected, extend rent control and rent stabilization. Whether the system, as practiced, is fair to small property owners or the best public policy for New York City are not questions we'll address today. But it is fair to say that no one seems to have stepped back and asked, "Are there unintended consequences beyond the immediate goal of preserving affordable housing?"
Clearly one aspect of rent control and rent stabilization that seems to have been ignored is its impact on the elderly. The current system traps older persons in apartments they may no longer want or need and exacerbates social isolation.
As Professor James S. House of the University of Michigan has documented, for the elderly, "social isolation kills."
For the elderly, rent regulations may preserve affordable housing, but they do nothing to ensure accessible housing. Many seniors are paying lower-than-market rates for apartments that are far larger than they need, or are on upper floors of walk-ups. And very often, the challenge of navigating stairs keeps seniors isolated—virtually housebound—and discourages visits from friends.
The current system traps older persons in apartments they may no longer want or need and exacerbates social isolation.
There may be smaller, more accessible apartments on lower floors in the same or nearby buildings. But without rent protection-transferability, the elderly have no way to take advantage of more appropriate housing.
There are more than 1.3 million city residents over 60—the age at which the city's Department for the Aging (DFTA) considers elderly and provides services. But with many echoing the belief that "60 is the new 40," we're happy to focus on a different demographic: those over 75. We have more than 430,000 men and women in that group. Fully 37 percent of those over 60—and a significantly larger portion of the truly elderly—live below or just barely above the poverty line.
Not surprisingly, most of them want to "age in place"—live in their own homes and communities. Two of the largest NORCs in America (naturally occurring retirement communities) are Co-Op City in the Bronx and Penn South in Manhattan. Seniors tend to hang on to large apartments secured when spouses were alive and children living at home. They also remain in rent-stabilized apartments far longer—three times the rate—than those in non-stabilized apartments. Thirty percent of seniors live alone.
Exactly how many seniors are living in apartments that are too big for their needs or for them to manage is unclear. Nor do we know the number of seniors who suffer from isolation. The city needs to conduct a housing audit—quickly.
Most of us dread the idea of moving. For seniors, the thought might be even more overwhelming. But the appeal of having a new, right-sized apartment—if coupled to a financial incentive—might encourage more than a few to take advantage of a voluntary opportunity. But we can't even begin to craft such a program until we address rent-control-and-stabilization transferability.