Jen Stone, interestingly enough, is dressed like one of her floral arrangements. Understated, soft neutrals, earthy, but punctuated with a dash of color. Ms. Stone of Stonekelly Events explains that successful floral arrangements, "[keep] it simple with a surprise." She gestures over to a small array of flowers—bursts of white and springs of green with small clusters of orange—on a dark, deeply varnished table at the other end of the room.
In fact, Ms. Stone's entire approach to her craft feels like a surprise, a huge, wonderful juxtaposition. Stonekelly Events is in its 22nd year of business, and gives no indication of slowing down. Ms. Stone and her partner Marco Olmi work from their Hell's Kitchen location to service corporate clients, like the Whitney Museum, CBS, and IBM, in addition to intimate events.
"The way I lead my life is very eclectic…organic materials are really important to me, like beautiful pottery, beautiful stone, chipped paint, and rust." Ms. Stone describes her style as "rustic–modern" and "eclectic–chic," citing the Paris flea market as her biggest inspiration.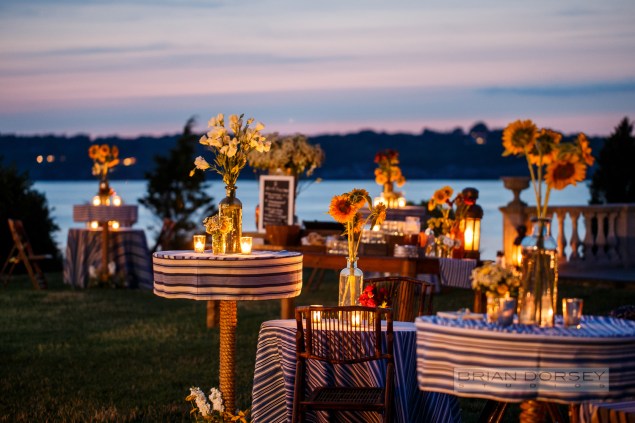 Everything about Stonekelly Events is untraditional. Her studio doesn't feel like a flower shop; arrangements aren't on display, encased in glass, frozen or molded into a pristine perfection. The space is open, not suffocating, the walls are a rich charcoal gray, quite unlike the pastel pinks and sterile whites most florists seem to favor.
In the center of the space stands a huge table, a workplace, littered with flower petals and leaves and stray plant material. It's not heavy with the sickly sweet scent of flowers bred to stimulate the olfactory senses. It smells fresh, crisp, clean, like grass or perhaps a field—one that resembles the many she often finds herself in while setting up weddings.
The storefront itself goes against what most flower shops seem to stand for: it's forest green, the wide windows display not flowers, but giant mounds of thistle and hunks of wood gathered from the Hudson Beach. It's all very natural and organic.
The opposing nature of her aesthetic lends itself well to Ms. Stone's designs. "We do a lot of parties where there are multiple vases that are modern with very wild and rustic flowers, and we'll do rustic containers with very modern flowers in them. So we kind of try and oppose the two a lot," she explained.
Stonekelly Events isn't, however, limited to just flowers—Jen, Marco and their staff often find themselves serving as carpenters and designers. This multi-faceted studio falls in line with Ms. Stone's varied past: she got her start as a painter and found herself decorating a gazebo for a debutante ball, where she met and befriended the florists, and later ended up working with them. She freelanced for years before beginning Stonekelly Events.
Her company—and Ms. Stone in particular—has consultations and executions down to a science. While doing a wedding, for example, Ms. Stone has the bride picture her dream wedding—and guides her client through the decision making process if they find themselves stuck.
It's no wonder Ms. Stone has developed quite a following. Clients include Sarah Jessica Parker, Donald Trump, and Harrison Ford; she also describes Amy Poehler, another client, as a "dear friend." She fondly remembers Elisabeth Moss' wedding to Fred Armisen (and gleefully recalls a Jon Hamm spotting at the ceremony).
And while she describes most of her high profile weddings as "homespun," there have been some over-the-top events as well. Ms. Stone recounts a time before Stonekelly Events, when she, "[Worked] for someone who did the flowers for the Sultan of Brunei" and three of his eleven wives.
"One was a tropical woman, one liked calla lilies, and one liked red roses. And at the palace hotel, they kept the heat up so high that the roses would die every couple hours. We would just replace them, just hundreds and thousands of roses."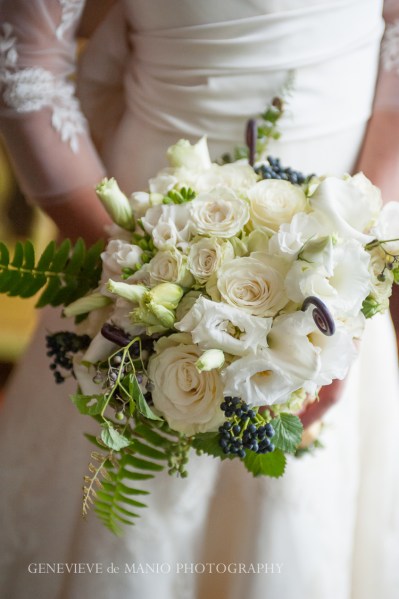 While it's true she's served some high maintenance clients, Ms. Stone takes pleasure in making light, simple arrangements. When asked for recommendations about making summer arrangements at home, Ms. Stone suggests using a summery container, such as a water or lemonade pitcher, or perhaps a mason jar. "I like to mix what I call 'face flowers,' the expensive flowers that you buy, like dahlias, roses, hydrangeas, with cut things from the yard like privet, blueberries, jasmine vine."
Ms. Stone then adds her signature earthliness by adding what she calls 'roadside–ia,' which is "basically anything growing on the side of the road." She suggests adding oregano, a bunch of cut rye, or wheat, noting that this roughage will make the flowers stand out.
Whether she's catering to a corporation or an intimate wedding, Ms. Stone appreciates the nature of floral arrangements and the individualized, modern tone they're embracing. "It's more organic and special," she notes. "The trend is now going back to the specialty of the flower, and not the mass."