There are plenty of options available when it comes to starting a much needed dialog about race and racism. For example, you could speak very frankly about it on a popular podcast, as President Obama did last weekend. Or you could have a diverse panel of opinionated people discuss race almost every night on a comedy news show like Larry Wilmore. Or you could take the Don Lemon approach.
Oh, Don. He's far from the worst cable news host on TV, but he's consistently the most laughable. You start to wonder if he does this sort of thing on purpose. Does he begin each day imagining new ways to bait the internet into making fun of him? Whether he meant to or not, that's certainly what happened after he held up a sign bearing an offensive slur on national television for reasons that are only vaguely discernible.
Gawker got the party started by asking the very appropriate question, "Has Don Lemon lost his goddamn mind?" The site's commenters were happy to provide not only their answers to the question, but also a selection of photoshops.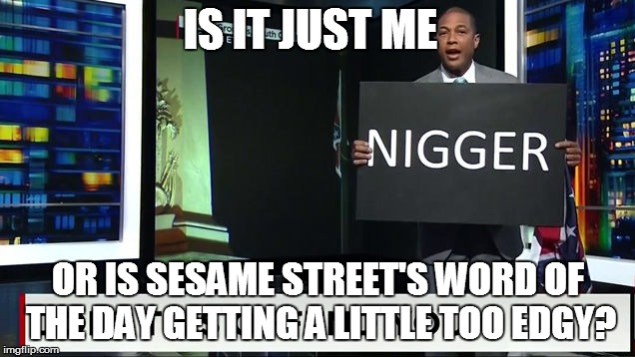 (Via Gawker/Cal Johnson)
Commenter UnderYetOver suggested some alternate, yet still potentially offensive, signs he could have held instead: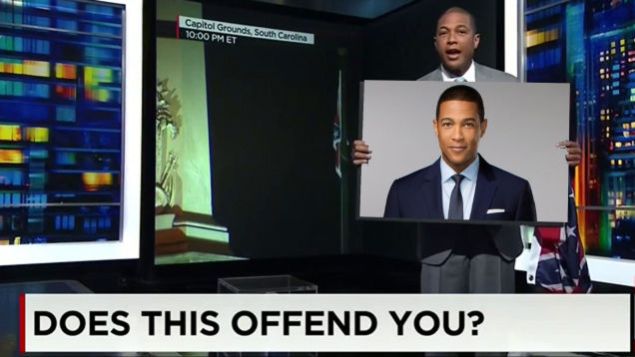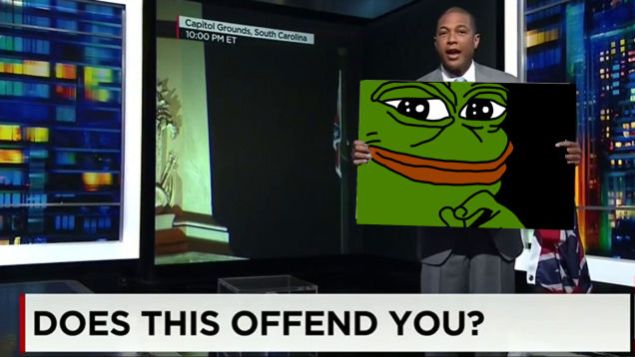 (Via Gawker/UnderYetOver)
Racially insensitive Pepe is the rarest of Pepes.
Soon, other commenters joined in with more shops: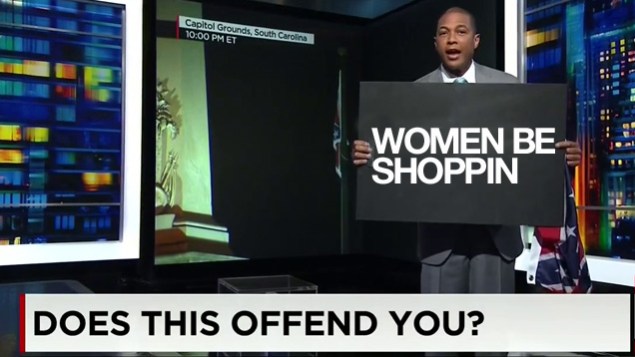 (Via Gawker/HaGotEeem)
Few things are more offensive than hacky open mic comedy…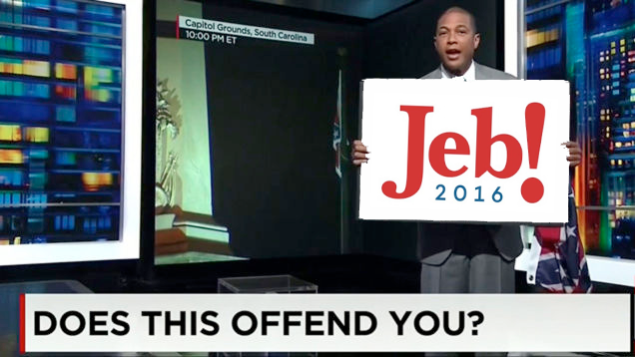 (Via Gawker/wpw)
…Or, to graphic designers, this logo.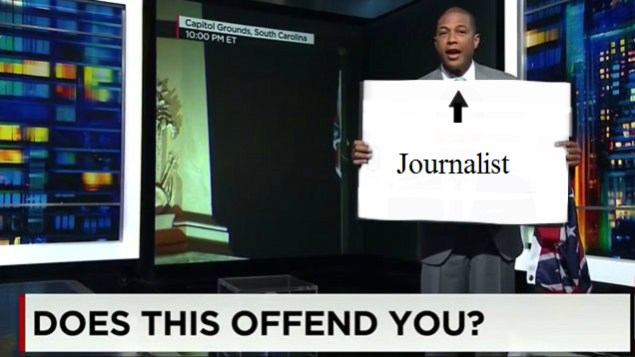 (Via Gawker/Marvinogravelbaloonface)
Oh that's it, Lemon. Now you've gone too far!
Meanwhile on Twitter, Boing Boing asked @darth to lessen the horror of the bit somehow. He was happy to oblige.

well ok @BoingBoing pic.twitter.com/jzPvyRINrL

— darth!™ (@darth) June 23, 2015
And soon people from all over the Twitter-verse joined in with their own.

Can't believe they let this segment air. pic.twitter.com/nDzLUYBNtx

— Chris Person (@Papapishu) June 23, 2015
I don't know about offend, but
Sonic the Hedgehog
fans always make me uncomfortable. Almost as uncomfortable as this:
@BoingBoing @darth Creepy yes but not really offensive pic.twitter.com/6oaPvgsD6p

— EricT NJ (@EricRossTiplitz) June 23, 2015
@ArmyStrang reminds us that making fun of 9/11 "truthers" never gets old.

What do you mean by this @donlemon? pic.twitter.com/4yga2AX9s9

— AmericanPropagandist (@ArmyStrang) June 23, 2015
Video game designer and writer Brianna Wu got in on the ground floor with something truly and irredeemably offensive.

I want to be in on the ground floor for this meme. @darth @BoingBoing pic.twitter.com/ez4DH9z217

— Brianna Wu (@Spacekatgal) June 23, 2015
Dave Itzkoff thought Lemon could have handled his Game of Thrones recap a little better.

C'mon, Don Lemon, you have to at least give a spoiler alert. pic.twitter.com/mzmkC41nPW

— Dave Itzkoff (@ditzkoff) June 23, 2015
To be fair, if you thought things were going to turn out OK for Jon Snow (or any of your favorite characters), you haven't been paying attention.
And @jdcrowley captured the true eldritch horror of the segment.

okay last one I think @darth @Mobute @BoingBoing pic.twitter.com/kiaq84eRXs

— J Crowley (@jdcrowley) June 23, 2015
These looked like so much fun, I thought I'd try out a couple: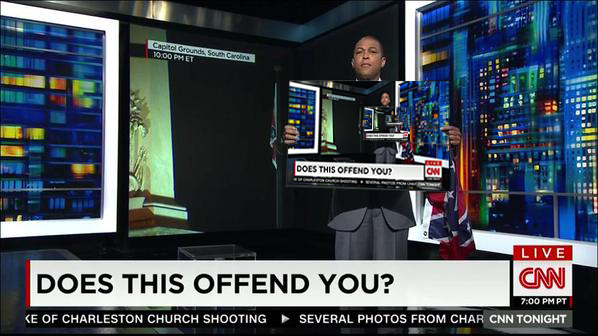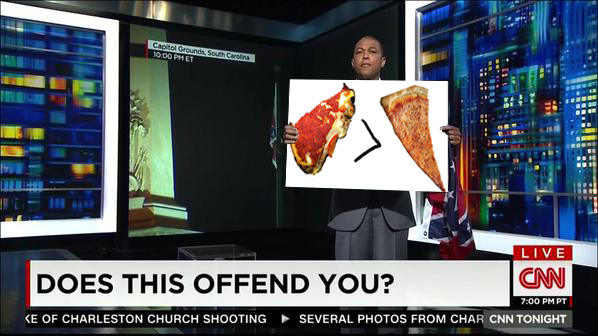 Oh Don, how'd you get so edgy?
But we have to close with what's, in my opinion, the worst one of all.

Yes, this does offend me. @donlemon https://t.co/4h1Nlgy70J

— NFL Retweet (@NFLRT) June 23, 2015
*Sigh* Well, time for this Seahawks fan to go cry in the corner for a few hours. Again.