New York Fashion Week will be receiving an added dose of haute style for the Spring season, as Givenchy is fleeing France to show in Manhattan. While this particular runway show is set for September 11, the brand's artistic director Riccardo Tisci plans on leaving a lasting impression on the city, as this scheduling change marks the opening of Givenchy's new boutique here.
Naturally Mr. Tisci had a hand in designing the 5,000-square-foot flagship, which will sit on the corner of 65th Street and Madison Avenue. The space was secured back in 2013 and according to the New York Post, it will be a dramatic two-story shop, which was originally supposed to open in time for the 2014 holiday season.
This boutique will join Givenchy's two other shops in America, which are located in Miami and Las Vegas. According to CEO Philippe Fortunato this will mark the beginning of the brand's rather massive expansion plan in the States. Up next are destinations that are in slightly less chi-chi areas, including Aventura, Fla., and Orange County, Calif.
However, this isn't Givenchy's first New York moment: The LVMH-owned brand used to have a flagship at 710 Madison Avenue that shuttered in 2006. And the brand's founder, Hubert de Givenchy, was famous for creating strong ties to the American market, including his close relationship with Audrey Hepburn.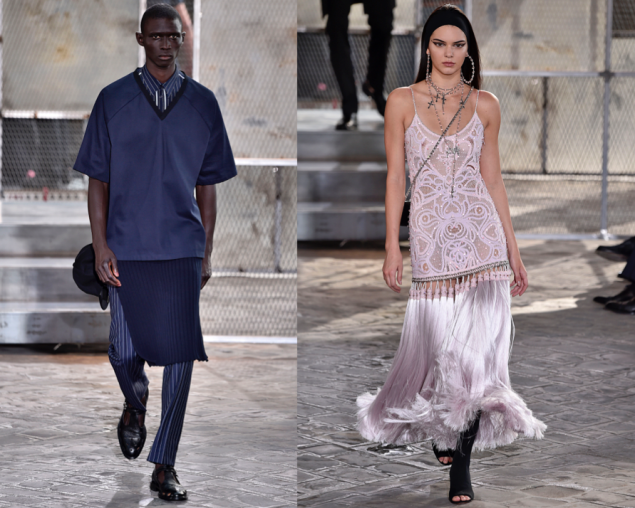 Mr. Tisci is aware of the implications that accompany the September 11 date he's chosen for this show and (destined to be wild) after-party, telling WWD that he plans on making the show "a celebration of family and love." That includes tapping performance artist Marina Abramović for some added artistic direction. As for the front row attendees? We have our money on at least one or two Kardashians making an appearance.