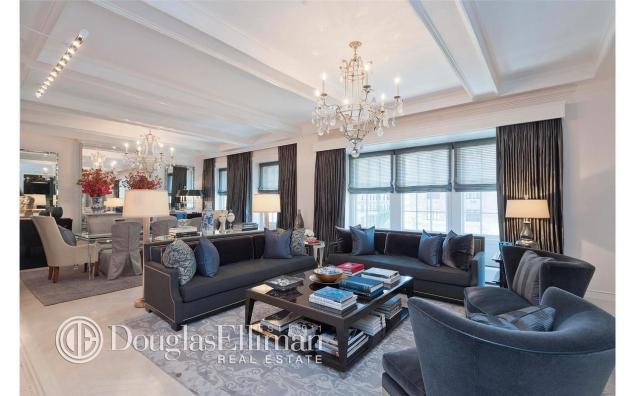 Sure, great skin care can give you a wonderful elusive glow, but there's nothing that bestows beatific radiance quite like a new $13.35 million Park Avenue floor-through.
At least, we'd bet that famed dermatologist/cosmetologist/L'Oreal Paris global skincare ambassador Gervaise Gerstner, who city records show just paid that sum for a five-bedroom, 4.5-bath affair at 823 Park Avenue, is practically incandescent right now.
Ms. Gerstner, who sports an impressively dewy and wrinkle-free visage in every online photo we can find of her, will have the benefit of excellent natural light in her new home, which as anyone knows, is half the battle when it comes to looking good.
The 4,184 square-foot apartment, which has, of course, four exposures (as does every other condo in the 12-unit building, which does not deign to offer quarter or half floors), has a plenitude of windows, including in that most crucial of places—the master bath. We, for one, feel much better knowing that  Ms. Gerstner can undertake her considerable daily ablutions—in February, she told Vanity Fair that she was currently "obsessed with" face masks, toning waters, cleansing oils, Clarisonic-Pro and fat dissolution—in the most accommodating of settings. The space also offers polished Carrara slab walls, marble floors with radiant heat, double sinks, a separate shower with marble herringbone floors and polished nickel hardware from Waterworks, according to the listing, held by Douglas Elliman's Eric Friedberg and Diane Johnson.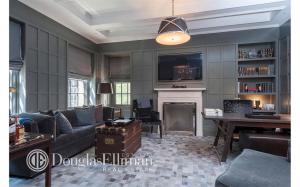 Best of all, the apartment, which has been owned by the Michelle Carlino Trust since 2007 (which lists a current address in Bridgehampton), is just a matter of blocks from the macher dermatologist's office, also on Park Avenue. Which means that sun damage, in the unlikely event that SPF application should slip Ms. Gerstner's mind one morning, would be minimal.