When God's Love We Deliver has a reason to celebrate, notable names flock to support the New York foundation. The latest case of this? Anna Wintour, Mayor Bill de Blasio, Melissa Rivers, Architectural Digest's Margaret Russell, Blaine Trump and John Demsey made an appearance on Tuesday for the opening of the organization's Michael Kors Building. The freshly renovated–and generously expanded space–is now armed with the capabilities to whip up even more meals for the severely ill in New York.
The newly-minted Kors building has more than doubled in size from the original space and now boasts over 48,500-square-feet of kitchen and prep space in Soho. The Gerner Kronick + Valcarcel-designed building features the Anna Wintour Volunteer Center and the Joan Rivers Bakery, in honor of the late comedienne. "I am so moved that God's Love We Deliver is honoring my mother's legacy by naming their new bakery after her," Melissa Rivers said in a statement. "For as long as I can remember, this amazing charity has been one she loved deeply and worked tirelessly to support. Nothing brought her a deeper level of satisfaction than being a part of it since the beginning and helping it grow."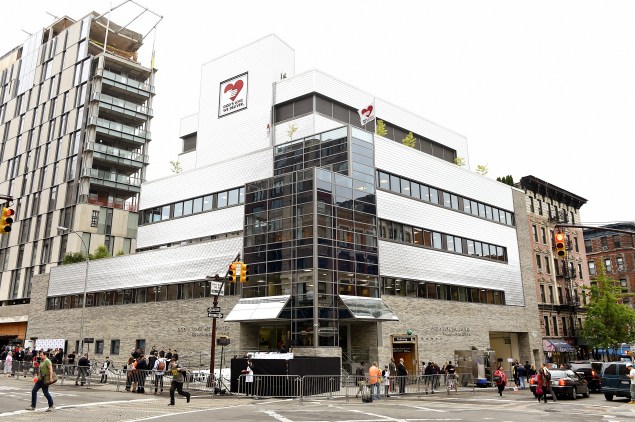 In addition to these aptly-named quarters, a gleaming 9,600-square-foot kitchen will increase the cooking capacity of God's Love We Deliver, which currently prepares 1.4 million meals for 5,000 individuals each year. The organization got its start in 1985, after Ganga Stone, a hospice volunteer, devised a plan to provide nutritious meals to those afflicted by HIV/AIDs. While many notable New Yorkers have been linked to the cause since its start, few have been as active as Mr. Kors. He has been hands-on with the foundation for over 20 years, throughout which he dedicated his time and quite a bit of his money. According to a release, Mr. Kors contributed $5 million towards the new building, in addition to the $15 million his namesake company has fundraised on behalf of this cause.
"God's Love We Deliver has been helping and healing our community for more than 30 years…they are a precious resource for so many people, and it's a privilege to be able to help them grow and expand their vital mission," Kors said. As far as housewarmings go, this one was both star-studded and heartwarming.