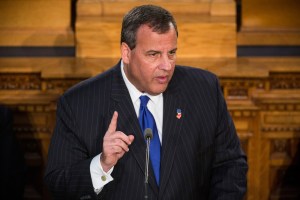 I recently stood outside a fancy Midtown restaurant with a dozen New Jersey activists who came to protest their governor, Chris Christie. In 2013, New York City made paid sick days a basic right, ensuring that 1 million New Yorkers no longer had to worry about losing pay—or even their jobs—if they caught the flu or their child ran a fever. But just across the Hudson River, over a million more workers aren't so lucky. Despite a grassroots groundswell and a flurry of local laws, 1.2 million New Jerseyans still can't earn a single paid sick day when they or a loved one fall ill. That's why, on May 21, we called on the likely Republican presidential candidate to change course and support paid sick days.
For most of the evening Gov. Christie was holed up at his fundraiser. But, ultimately he had to face his constituents on his way to his chauffeured SUV. When asked why he won't support paid sick days, Gov. Christie tossed off a glib retort: "Who's gonna pay for it?"
Well, Gov. Christie, allow me tell you who is paying for New Jersey's lack of paid sick days: the very working men and women who call your state home.
New Jersey's teachers and students are certainly paying for their governor's dereliction of duty, as a governor is charged with keeping citizens safe. Working parents with paid sick time off are five times more likely to stay home when their child is ill. Parents who can't afford to take the time to care for sick children send those kids to school, where they spread infectious diseases.
New Jersey's hospitals are also paying for it. People who can't afford to take time off to go to the doctor miss out on preventative or early care that can keep them from an emergency room visit. The paid sick days law currently under consideration in New Jersey would reduce the number of emergency department visits by 44,000 annually, saving $16 million per year. Ultimately, the costs of hospital visits by the uninsured get passed on to the taxpayer. So, with the state on shaky financial footing, paid sick days might be the right fiscal medicine for New Jersey.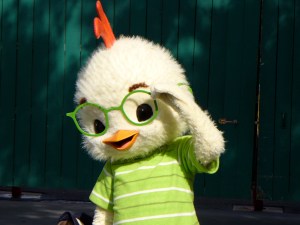 Even local businesses are paying for it. Studies show that paid sick days actually boost the bottom line. Gov. Christie may bemoan the costs for companies that provide paid sick days, but the reality of New York City, Seattle, Connecticut and many other cities and states around the country disprove his Chicken Little stories. A recent Rutgers University study of Jersey City's paid sick days law—right across from downtown Manhattan—found that nearly half of the employers who changed their policies to comply with the law reported tangible benefits, such as less turnover and more workplace productivity.
Employees coming to work sick take longer to get well. Moreover, they spread their germs in the workplace. These setbacks reduce productivity by as much as 28 percent, according to the Economic Policy Institute. The American Productivity Audit found that people coming to work sick or injured costs U.S. employers $150 billion a year, more than the cost of absenteeism. Businesses providing paid sick days also experience less turnover, which allows them to save on recruitment advertising, interviewing and training new hires.
Most importantly, to answer Gov. Christie's caustic question about who is paying for it, it's everyday working families that pay the price when they can't earn paid sick days. For a low-income family, going four days without wages means losing a month's worth of groceries. Every cold becomes a potential crisis that could start an economic tailspin.
Gov. Christie's own constituents understand that everybody benefits when workers can earn paid sick days. That's why nine New Jersey municipalities have preempted his likely veto of a statewide paid sick days law and enacted local ordinances. Polling shows Gov. Christie on the wrong side of 83 percent of New Jerseysans on earned sick days.
Falling ill shouldn't mean getting fired, no matter what side of the Hudson you live on. Gov. Christie should cut back on the campaign trips in a grab for presidential primary cash, and instead focus on the working families of New Jersey who deserve to have their voices heard. If we can make paid sick days a reality here in New York City, there is no good reason our neighbors a mile away don't deserve the same right.
Corey Johnson is a member of the New York City Council.