Launched in 2011, the Governors Ball Music Festival has become one of the most anticipated early summer musical events in the tristate area. The Randall's Island three-day-long concert has annually served boundless sonic beauty to thousands of ears, and will be doing so again with an exciting 2015 lineup.
You'll want to be at this year's Governors Ball. Here's 11 reasons why:
Bjork – Vulnicura, Bjork's ninth studio album, dropped on January 20—two months before its scheduled release date (it was moved up due to early leaks online). So far, the hour-long bundle has been commended for its "miraculously expressive" content and for beautifully employing the "elemental, physically affecting power of strings." Along with enormous screens projecting nature-related imagery, the tour for Biophilia, Vulnicura's preceding album, featured unusual instruments like gravity pendulum harps, MIDI-controlled pipe organs, and tesla coils. Expect nothing less extravagant at her Governors Ball performance. Bjork plays the Govball NYC Stage at 7 p.m. Saturday, June 6.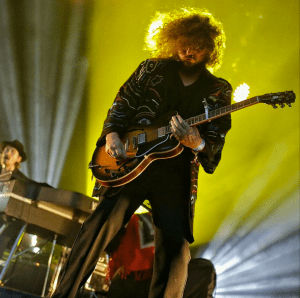 My Morning Jacket – "One Big Holiday" always gets me pumped, from that unforgettable opening hammer-on riff to the grand, cathartic rock and roll explosion a few measures later; it's the epitome of the Louisville quintet's spectacularly liberating and gigantic sound. They embrace a folky, intimate approach, too—especially on cuts like "Knot Comes Loose" or "Wonderful (The Way I Feel)." They just released The Waterfall, and another album is supposedly on the way. I'm verklempt. My Morning plays the Honda Stage at 9:15 p.m. Friday, June 5.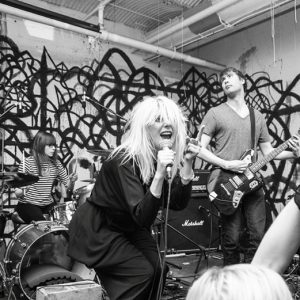 White Lung – What better way to start a June morning than with some raging Canadian punk rock? White Lung are one of the more unknown acts on the festival bill, but their mosh pit-inspiring repertoire will get the crowd hysterical. White Lung plays the Honda Stage at 1:30 p.m. Saturday, June 6.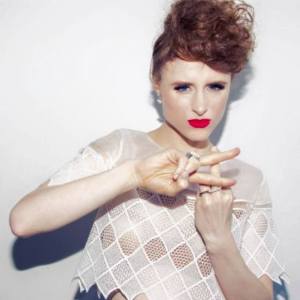 Kiesza – It's not often that your first music video gets over 180,000,000 plays on YouTube. "Hideaway" is an intriguing single-shot of Kiesza dancing around Brooklyn, with the insanely catchy track thumping in the background. Her festival appearance will surely feature a bunch of dope dance moves. Kiesza plays the Gotham Tent at 3:45 p.m. Saturday, June 6.
Rae Sremmurd – Their name is "Ear Drummers" backwards (named after their label, EarDrummers Entertainment). Sremmlife, the rap duo's debut album, entered the Billboard 200 in the No. 5 spot, thanks to their pounding, youthfully exuberant mega-bangers "No Flex Zone" and "No Type." Once Rae Sremmurd enter the festival grounds, everyone will be going up like Donald Trump. Rae Sremmurd plays the Govball NYC Stage at 1:30 p.m. Friday, June 5.
Sturgill Simpson – Due to the recent upsurge of testosterone-stained bro-country, country music has become overly sleazy and shallow. The bro-country sound can be heard with singers like trucker-capped macho Luke Bryan demanding girls to "shake it" for him and the V-necked Florida Georgia Line incessantly wolf-whistling from their pickup truck. Thankfully, there's an artist who retains country's authenticity: Sturgill Simpson. Tracks like "Life Of Sin" and "Turtles All The Way Down" are brisk and elemental. They bring Zen and pensiveness to the genre, which bro-country has been mercilessly marginalizing. Sturgill Simpson plays the Govball NYC Stage at 3 p.m. on Sunday, June 7.
A-Trak – It's almost impossible not to join in singing the "ooh woo ooh woo" chants of A-Trak's infectious "Barbra Streisand" (made with Armand Van Helden under the name Duck Sauce). The Canadian EDM-head began his career as a precocious spinner, and now he's a celebrated producer with an arena's-worth of collabs. The guy's worked with Kanye, Dillon Francis, El-P, Cam'ron, and a whole deluge of other cool cats. His festival set will be full of vicious trap music and hard-hitting club beats. A-Trak plays the Honda Stage at 4:45 p.m. Sunday, June 7.
"Weird Al" Yankovic – Parody has been "Weird Al" Yankovic's game for more than three decades; T.I., Queen, Nirvana, Taylor Swift, nothing is sacred. The 55-year-old artiste's 2014 album, Mandatory Fun, featuring interpretations of Robin Thicke, Iggy Azalea, and others, was his first full-length to debut at the top of the Billboard 200. Attending his set will be mandatory and loads of fun. Weird Al plays the Gothan Tent at 5:45 p.m. Sunday, June 7.
The War On Drugs – It's easy to mistaken The War On Drugs' marvelous Lost In The Dream for Tom Petty creating otherworldly post-rock. The LP topped numerous 2014 year-end lists (and coincided with frontman Adam Granduciel going on a few dates with Krysten Ritter). "Under The Pressure" and "An Ocean In Between The Waves" are real goosebump-inducers; absorbing them in a live setting will feel enrapturing. The War On Drugs plays the Big Apple Stage at 5:45 p.m. on Sunday, June 7.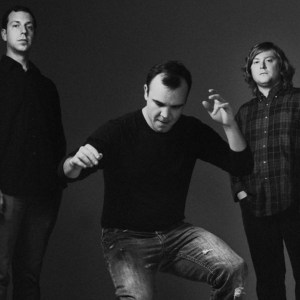 Future Islands – Samuel T. Herring swooshes with alacrity during his performances with Future Islands. The Greenville, N.C., trio commanded the indie world in 2014 with their smash hit "Seasons (Waiting On You)," a poignant shot of synth-pop celebrating an unrequited love. Herring & Co. will blanket Randall's Island with waves of groove and charm the moment they take the stage. Future Islands plays the Gotham Tent at 5:45 p.m. Saturday, June 6.
Kaytranada – "Drive Me Crazy" is fresh-sounding, dabbling in off-kilter, FlyLo-like haze. "Leave Me Alone" shouts out Mr. Fingers' groundbreaking minimalist house rhythms of the '80s, adding hints of atmospheric, wobbly undertones. Kaytranada can sonically highlight his roots in EDM, along with emphasizing and advancing his own style. His ability to go both forwards and backwards is a true musical feat. Set time TBA.
***