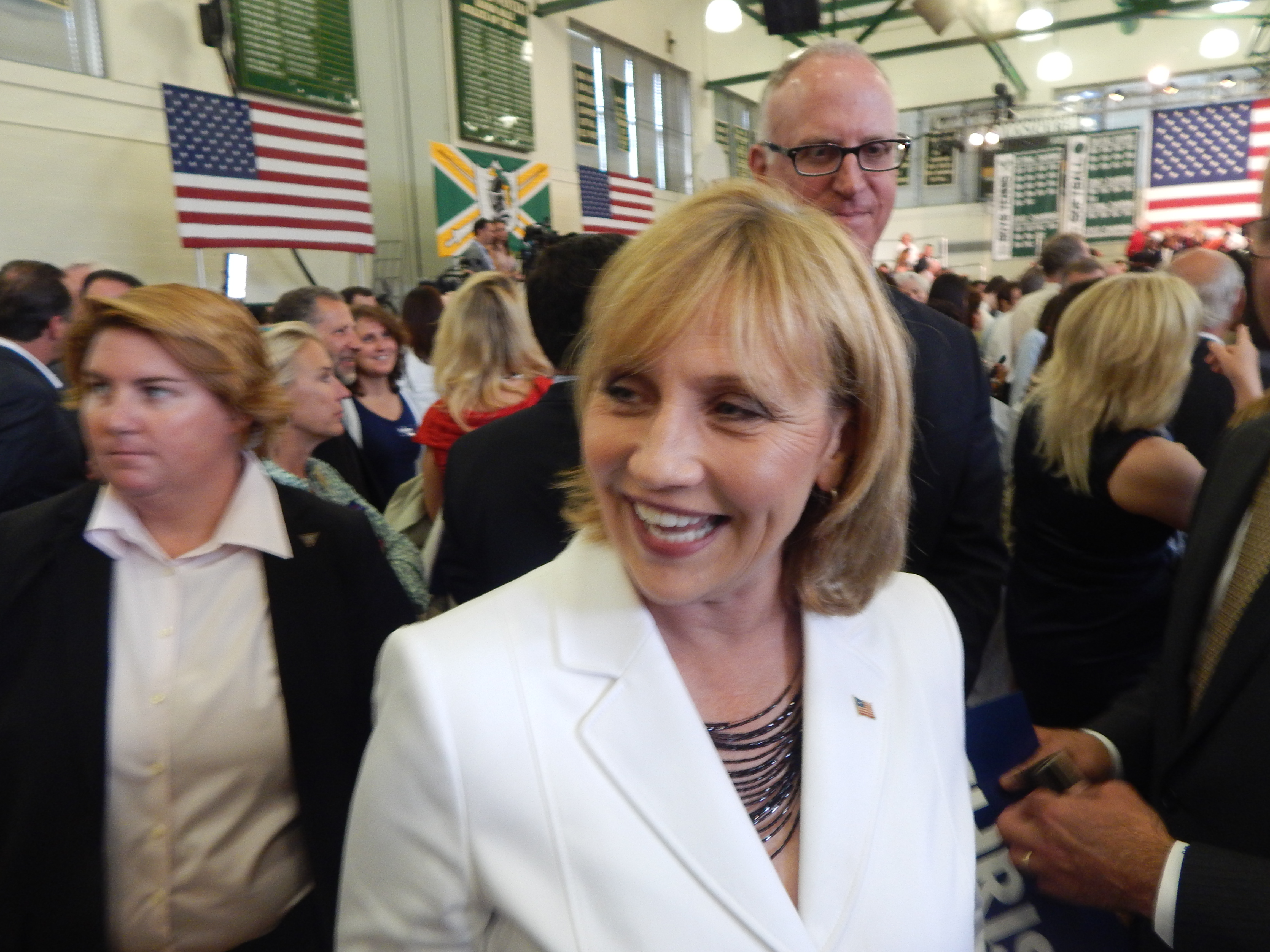 LIVINGSTON – New Jersey Lieutenant Governor Kim Guadagno noted that although every thing has shifted now that Governor Chris Christie has officially entered the race for the 2016 Republican presidential nomination, the more things change, the more they stay the same.
"Things haven't changed at all. I'll fill in when [Governor Christie] needs me to," said Guadagno on Tuesday amidst the packed crowd inside the Livingston High School gymnasium to watch Christie announce his White House bid in the town he grew up in. "That's my job, and I've been doing that job for six years now."
As for her own political ambitions as a potential GOP gubernatorial candidate in 2017, Guadagno gave an answer that remained focused in the present.
"We'll talk about that when the time comes," Guadagno said. "There are two years left in [Christie's] term."