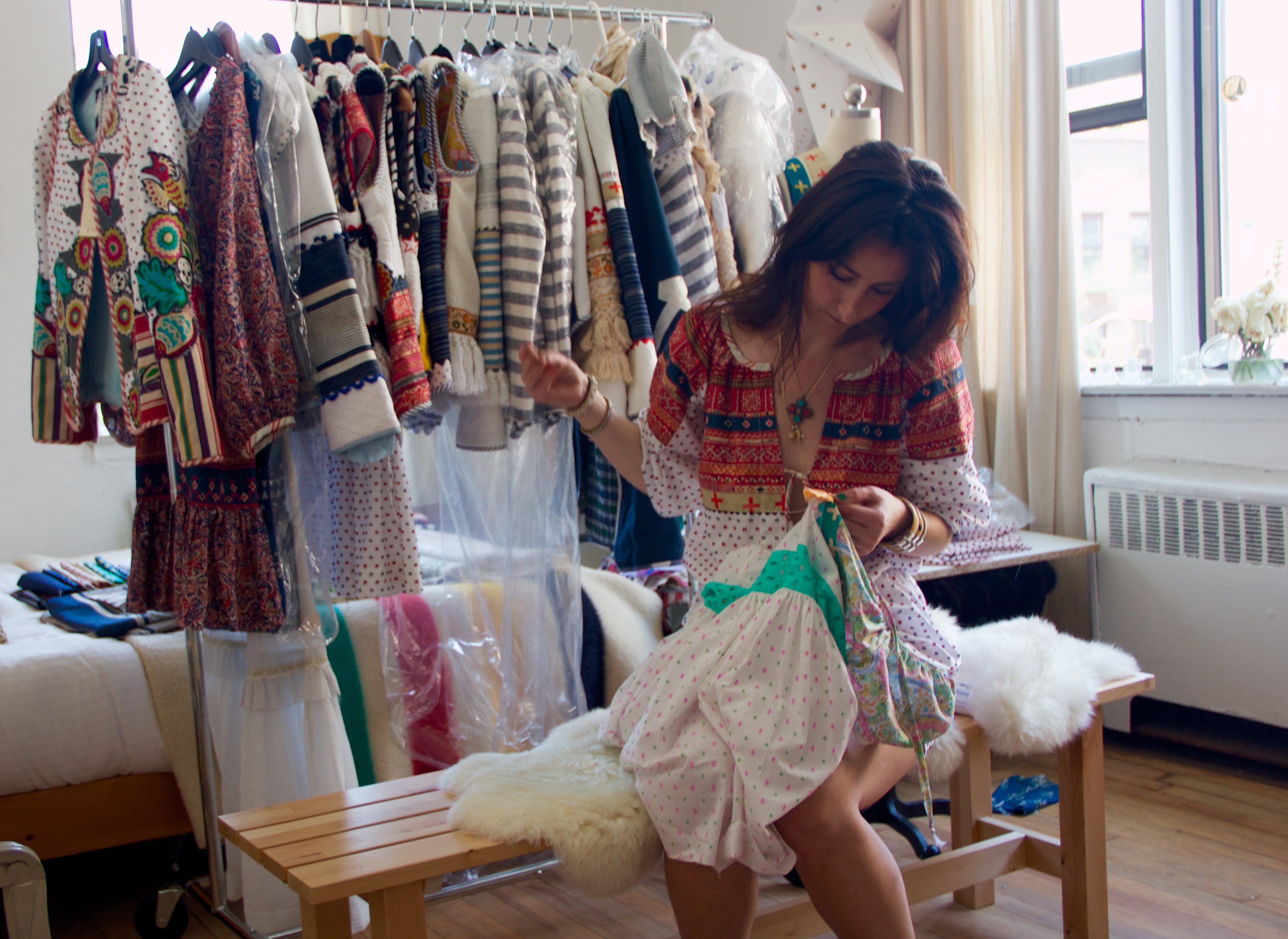 How many handmade articles of clothing do you own (that you would actually wear out in public)?
Designer Alix Verley-Pietrafesa, self-proclaimed 'gypsy tailor,' is stitching handmade clothing back into the fabric of women's wardrobes with Alix of Bohemia—her one of kind, self-made line that patchworks exotic fabrics collected over 11 years of travel. In her studio apartment on Avenue A, Alix spoke to the Observer about what makes her clothing special in an age of mass production.
"The worst feeling as a woman is going to a party and seeing this beautiful thing [you've invested in]…on some other girl. It totally devalues it," she said as she hand sewed the finish to a dress for a client in Mykonos.
To Ms. Verley-Pietrafesa, the prevalence of even an Hermès Birkin undermines its luxury. At the end of the day, nothing trumps individuality.
Ms. Verley-Pietrafesa has a deep French family heritage, but grew up in Cazenovia, New York. After she graduated from the University of St. Andrews in Scotland in 2007, she lived and worked all over in cities, from London to Hong Kong.
She's a bit of a nomad, so as she pedals her sewing machine, she tries to channel free spirits such as Eloise, Picasso, Holly Golightly, Keith Richards, Frida Kahlo, and Patti Smith.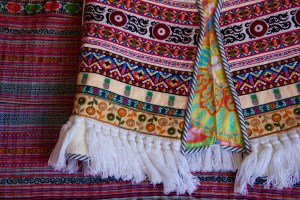 Appraising Bohemia, especially the jackets, depends on the time and work Ms. Verley-Pietrafesa devotes to a piece. Even before composition begins, she spends months sourcing fabrics—ikats in Bali, mochi in Thailand, boro in Japan. Alix of Bohemia both reflects and drives these travels.
"I've always been obsessed with bohemians, hippies, gypsies, groupies, nomads," she said.
But even then, a single jacket takes Ms. Verley-Pietrafesa anywhere from five to 30 hours. First, She'll spend the day on her floor pairing fabrics for a jacket—each relying on a spontaneous, creative breakthrough.
"I always think, 'Okay if Coco [Chanel] were a hippie, how would she wear this?'"
Appliqués assembled and sewing machine powered on, she spends several more hours stitching it all together. Lastly, she hand finishes with a French double seam—a family tradition—to ensure the piece lasts. She christens each one with a handwritten tag and name.
Given how labor intensive her jackets are, their prices range anywhere from $750 to $2,000.
"It's not cheap to make clothes this way, but the wearer knows it's just for them," she said. "Something that someone can't recognize, or that's unique to you—to me, that's modern luxury."
Manufacturers have not welcomed Ms. Verley-Pietrafesa's techniques. "I brought one of my jackets to one of the best factories in New York and they just laughed at me," she said. They told her the jacket would require six different factories to make. She refused. "You lose something when it passes many hands," she said.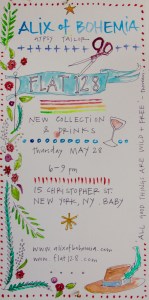 Ms. Verley-Pietrafesa will not compromise on methods that distinguish her work and attract customers like Crystal, a twenty-something from the West Village. At Alix's trunk show last Thursday at Flat 128, Crystal hunted for the Piper jacket she had been eyeing for weeks.
"They all have different patches, like a quilt," said Crystal, adding "[I am] sure that no one [else] would be wearing it on the street."
Ms. Verley-Pietrafesa's resolute philosophy has launched a domino effect of success. After a woman at Moda Operandi saw someone wearing an Alix of Bohemia jacket in the Vogue office, Moda contacted her to organize a trunk show in April. She had 40 days to create 30 jackets.
Through that same contact at Moda, she now has trunk show lined up with Bergdorf Goodman in September where she will present 30 more jackets.
A year and a half ago while business was growing, but not flourishing, she told her brother Cyril, 24, "If I don't have some real traction with Bohemia by my 30th birthday, you have to make me quit." He promised.
Alix's 30th birthday just passed in May. "I've got bad news, buddy," Cyril told Ms. Verley-Pietrafesa over the phone. "I can't tell you to quit."