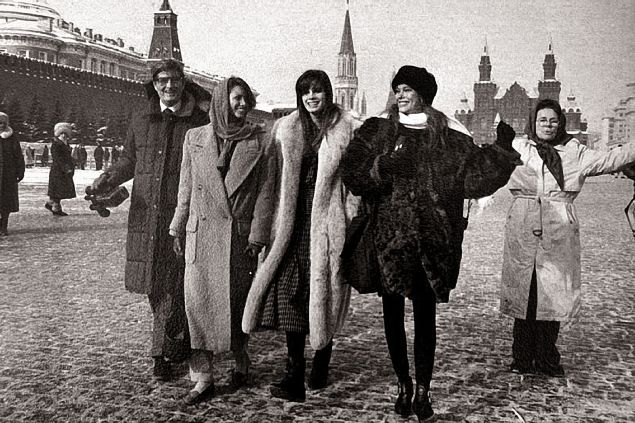 As far as iconic supermodels of the '80s and '90s go, most of their picture perfect visages were given Eileen Ford's stamp of approval. The late modeling agent was responsible for talents including Brooke Shields, Naomi Campbell, Elle Macpherson and Christy Turlington. But she was just as famous for discovering Lauren Hutton's gap-toothed smile as she was notorious for blacklisting her enemies and bullying her most famous clients into losing weight.
Chronicled in a biography from Robert Lacey, titled Model Woman: Eileen Ford and the Business of Beauty, the story of the woman who built the Ford Modeling Agency is revealed. Along with her husband Jerry, Ms. Ford worked to transform the industry as a whole, all while building careers of the world's most legendary models.
Ms. Ford's status as a controversial, demanding figure isn't ignored in Mr. Lacey's portrait of one of the hardest working women in fashion. The juicy details of a tell-all are met with the nuance of a memoir in this portrait of the woman he recalls as the "matriarch of modeling." When a trusted employee abandoned her team for a competing agency, Ms. Ford was furious. She had Bibles brought to her office, underlined every reference to Judas Iscariot, and had them delivered to her betrayer.
Heavyweights like Richard Avedon, Diana Vreeland, and Grace Coddington traipse in and out of this book's pages, but Ms. Ford is the biography's headstrong star. Here are some highlights from Ford's impact on the industry:
She actually brought some modeling experience to the table: Ms. Ford wasn't always behind the scenes; In 1938, she tried out modelling as a starry-eyed sixteen-year-old. Her career began and ended in an instant, but her few test shots gave her a personal understanding of what worked and why. Later in life, she gave a critical assessment of her youthful efforts: "I had a nice, pert nose but a plain round face and a mop of curly brown hair. That was not the photograph of a successful model."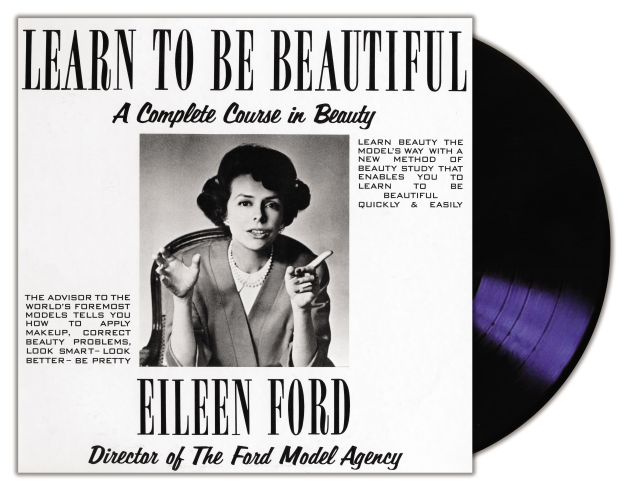 Keen eye, curt tongue, can't lose: Ms. Ford was famous for her blunt candor, and as one of the agency's manager recalls, she kept weekly lists of girls to be cut from their roster. Despite the legions of legendary talent that Ford discovered, hundreds of girls were brusquely turned away. "Eileen Ford liked to explain how apparent cruelty was kinder to most wannabe beauty icons than thoughtlessly prolonging their hopes," writes Lacey.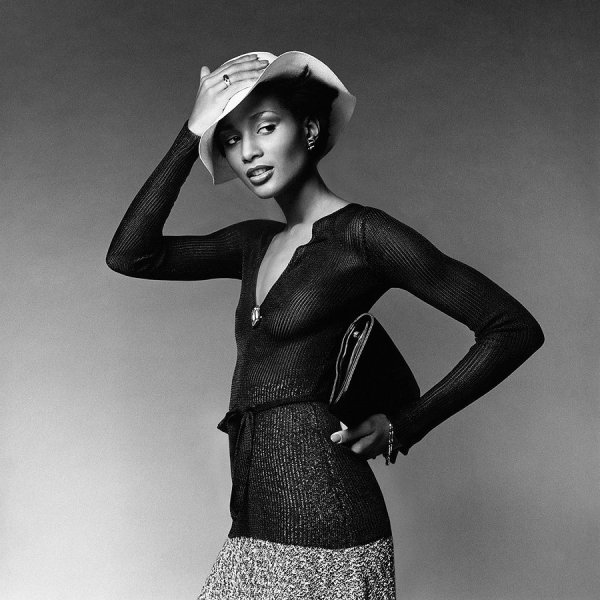 Fashion's first #GirlBoss: Beverly Johnson might not have secured her place as Vogue's first black cover girl in '74 through Ms. Ford (as Ms. Johnson was working with rival agency Wilhelmina for that cover) but the business-savvy model still attributes much of her success to Ford's inspiration and guidance. "We fought a lot, but we always respected each other," Ms. Johnson told Mr. Lacey. "I've never known a woman of such personal power and energy. She just drove her way through."
Money man: Though hesitant to take a large role in the modeling business at first, Jerry Ford was instrumental in legitimizing the industry's contract and payment system. Mr. Ford, who passed away in 2008, innovated in large and small ways: In the late '40s Jerry Ford introduced cancellation and fitting fees to ensure models were being properly compensated for their time. That was in addition to the multimillion-dollar contracts he negotiated in the '70s.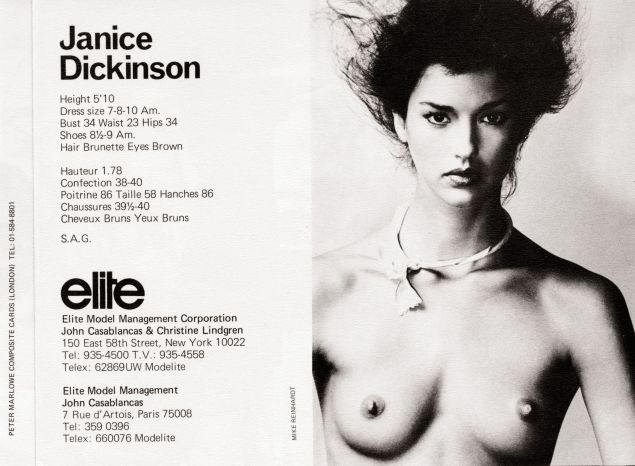 Model wars: Mr. Lacey's vivid interviews include chats with colorful industry insiders, including an in-depth look at the drama that pitted Ms. Ford and her agency against John Casablancas at Elite Model Management for years. While she favored strict regimens and self-discipline, Casablancas' playboy lifestyle counted on sex appeal and low commission rates to seal lucrative deals. A model merry-go-round ensued, with Janice Dickinson being one of the Ford agency's most outspoken defectors. "It's me, big-lipped Janice," Dickinson recalled saying, referencing one of Eileen's frequent criticisms. "I'm going to Elite. I don't like you. I never liked you."
The boys finally join the girls: As the industry's leading player, Ford's talent pool grew in size, shape (models were recruited in multiple weight groups, though Ford preferred her girls slender) and eventually sex. Ford acquired a men's division in the '60s, an incredibly profitable venture spearheaded by Jerry in a time when few other agencies capitalized on male models.