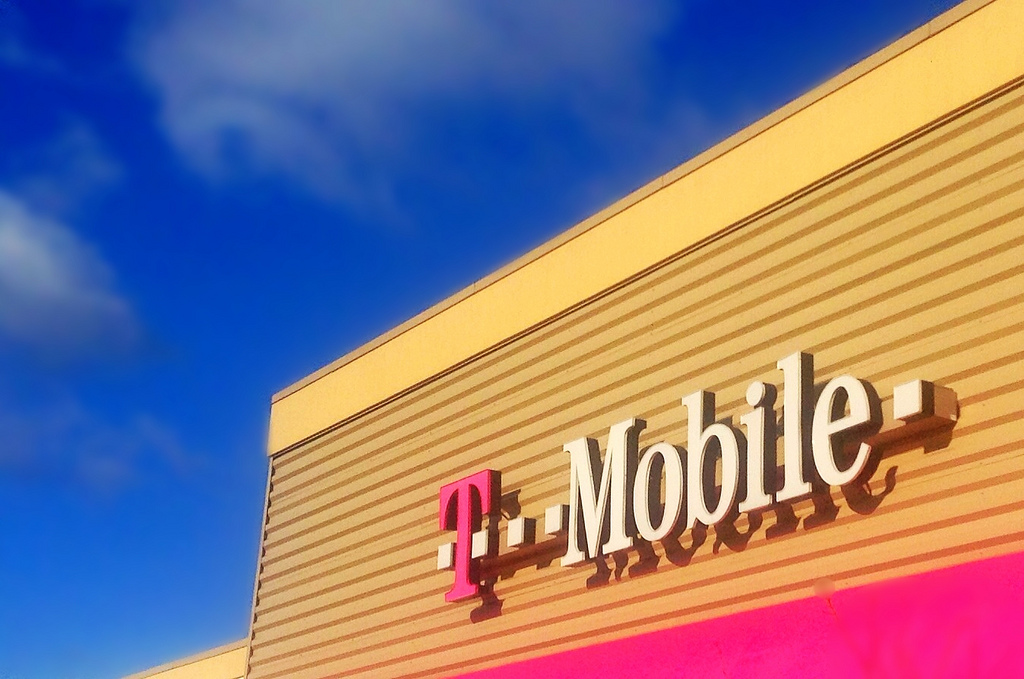 I love T-Mobile. I didn't think it would be possible to love a cell phone provider but I do.
I will tell you why. I will tell you why it matters too.
Because even as someone who studies, writes about and has a decent track record in the marketing business, I never thought I would write this article either. But what T-Mobile has done in the last two or so years has been one of the most remarkable and brilliant brand turnarounds in business history. It's a sterling example of how industry disruption can work even with a major, multi-billion dollar corporation and how having a good business strategy is the best marketing decision anyone can make.
But first, proof of my love. I switched to T-Mobile in July of 2014 after many years with AT&T (having also used other providers through jobs). All was well, until I moved to a rural area and my reception got terrible. What did I do? I voluntarily paid $500 out of my own pocket to put a tower on my roof so I could keep T-Mobile…even though AT&T gets great coverage where I live. (Plug: the guy who did it was named Louis and he and his little company were awesome.) In any case, I paid a lot of money to keep paying money to someone.
In 2013, T-Mobile began to remake itself as the "Un-carrier," aiming to increase the transparency and predictability of billing, as well as providing an alternative to inflexible contracts. To accomplish this, T-Mobile got rid of two-year contracts, preferring instead to charge users a monthly fee in addition to the down payment of the device. Then T-Mobile began allowing users to roll over their unused data and added other benefits such as free music streaming.
In January of 2014, T-mobile announced it would no longer charge early termination fees and would pay for non-T-mobile users to get out of contracts with other carriers. To promote the campaign T-mobile developed a website where people could create a "break-up" letter to send to their current carrier, which was visited over 400,000 times within the first 24 hours of the announcement. Surprisingly, T-Mobile doesn't lose money by paying early termination fees to other carriers. This approach actually saves them money since customer acquisition by other, less direct means is more expensive.
When I switched to T-Mobile, they bought me out of my contract. I now pay less per month. When I travel internationally, I turn on my phone and get service and data for free. Music streams for free on my phone for free. Wifi calling. When I first started having service problems, they sent me a booster. They sent me a free wifi router. There is actually a subreddit filled with T-Mobile employees and fans who answer questions for free if you're having trouble with your phone or plan. When the iPhone 6 came out, they upgraded me (oh and they insure the phone too). And there's no contract for any of this.
I could leave T-Mobile but I won't. There's the old saying about getting more with an open hand than a closed fist. It's true.
What was my experience like with other carriers? Surprise charges. Getting stuck with crappy phones. Getting stuck paying for repairs. Don't forget the terrible customer service, not being able to use the phone out of the country—and of course, mediocre reception was still there too. No wonder they needed a legally binding contract to prevent customers from leaving.
That's what's so interesting to me—obviously providing cellular service is the main thing that a provider is supposed to do. It should be the only thing that matters. Why don't I hold the deficiencies against T-Mobile the way I often did with AT&T and Sprint? For one, I believe based on T-Mobile's track record that it will get better and is getting better. But really I think it's this: when I felt like I was getting screwed over, I was always looking for a way to get even or to get what's mine. When you don't feel like you're constantly getting a raw deal, you're willing to work with someone. The customer service I'd tolerate from Amazon or Costco (who I love) is very different from what I'd accept of Wal-Mart or Microsoft (who I usually don't).
How crazy is that? When you don't treat people shitty—or in fact treat them well—they respond in kind!
When I look at the list of what's included with T-Mobile, I notice that all the things I mentioned are features. T-Mobile has continually and regularly added incredible and untraditional features (for a service provider) to their offering. Features that are way better than what you get anywhere else. That's it. That's the strategy: just fix most of the bullshit things that people hate about cell phone service providers.
This also makes their marketing really easy. It means all they have to do is tell people about it. Imagine that—instead of hiring JJ Watt to act in funny commercials for millions of dollars, they just have to list the features. Random people write articles like this for free. Oh, and the marketing actually converts because it's true.
Look at the numbers. Since re-branding the company, the results have been astounding. In the final quarter of 2012, the last before implementing its re-branding strategy, T-Mobile lost 515,000 customers. In 2013, the total customer additions were 4.4 million. In 2014, T-Mobile added another 8.3 million customers, bringing its total to 56.8 million total subscribers nationally. In the past two years the company has increased its monthly subscriber base by 36 percent and has a has a market value of approximately $31 billion. Not only that, but T-Mobile has recently been in the news for talks about a possible merger with Dish Network, second-largest satellite TV operator in the U.S (I hope this doesn't happen—it will probably be bad).
T-Mobile has no idea I wrote this article. I don't care if you switch or not. In fact, I think I actually own shares in AT&T (it pays a good dividend). But it is a case worth looking at. Because a mediocre company was able to become a great one, without changing all that much.
Most of the companies I talk to about marketing love the stunts that I've done. They want to do the crazy stuff I've tried over the years. But 99% of the time, I say why? Your product isn't that good. You're expending energy in the wrong place. You're skipping the most important part.
Or they think they can't become a growth story because their product is boring. Well, cell phone service is boring too. But it becomes exciting when you truly go about it in amazing, unusual, insane, generous, authentic, trusting way. That's what T-Mobile does.
Yet people are too afraid to actually do this. They're totally on board with getting flack or buying the naming rights to a Planned Parenthood clinic. But questioning the way they do business is too hard. It's too scary.
So all that's left is window dressing and spin. All that's left is spending millions to trick people. No wonder there is no love.
He's also put together this list of 15 books that you've probably never heard of that will alter your worldview, help you excel at your career and teach you how to live a better life.