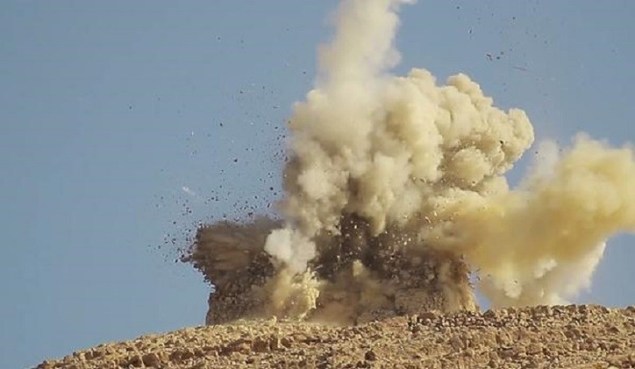 Just days after our report that the Islamic State has planted land mines around the 2000-year-old city of Palmyra in Syria, it's now being confirmed that the extremist faction has destroyed two ancient Islamic tombs just north of the city after publishing photos of the crime on a Facebook page.
The destroyed shrines belonged to Mohammed bin Ali—a descendent of the Prophet Mohammad's cousin—and the Sufi scholar Nizar Abu Bahaaeddine, according to The Art Newspaper. The mausoleum of Nizar Abu Bahaaeddine is approximately 500 years old. This is the first confirmed damage near the UNESCO World Heritage Site.
In May Islamic State fighters captured the ancient city–which is considered one of the most important historic sites in the Middle East–and is simultaneously launching air strikes against the residential areas nearby.
Government forces are reportedly planning to recapture the site.