CAPE CANAVERAL, FL—A SpaceX Falcon 9 Rocket carrying the Dragon spacecraft exploded 2 minutes and 20 seconds after liftoff from Launch Complex 40, at Cape Canaveral . An announcement was heard by the media on the causeway viewing location moments after we applauded the initial launch. The words "Vehicle Failure" echoed from the radios of nearby NASA personnel, followed by their alarmed and organized response. Media and other spectators were told to immediately return to the buses for departure back to the NASA News Center. This seemed to be a routine procedure in emergencies given that we were roughly 4 miles closer to the launch than any civilian viewing area.
"We appear to have had a launch vehicle failure," said NASA spokesman George Diller in what was the first official statement." Back at the press site, News media and NASA's communication team scrambled to gather information on the incident before we finally get word of a news conference. "After liftoff, an anomaly occurred. SpaceX is evaluating the issue" said a bulletin immediately sent out by NASA that pushed back the regularly scheduled post-launch briefing.
SpaceX also tweeted immediately about the "Vehicle Failure" using similar language.
[protected-iframe id="67df9a4244df2b5c0f66aceed1f841f7-35584880-44406076″ info="//platform.twitter.com/widgets.js" class="twitter-tweet"]
SpaceX founder Elon Musk followed up with a more detailed account:
[protected-iframe id="3363d1c3939706a073cf6b9a0d69e40e-35584880-44406076″ info="//platform.twitter.com/widgets.js" class="twitter-tweet"]
Among the cargo stored in the Dragon Spacecraft was Microsoft's advanced Hololens technology and a biological experiment by a team of iSTEM 8th graders who are attempting to study composting using live worms.The spacecraft was carrying more than 4,000 pounds of food and supplies to the International Space Station, where American Astronaut Scott Kelly is living and working for one full year. In a response to concerns for the astronauts' dwindling supplies, NASA claimed they were "In good shape from a food standpoint and from a water standpoint."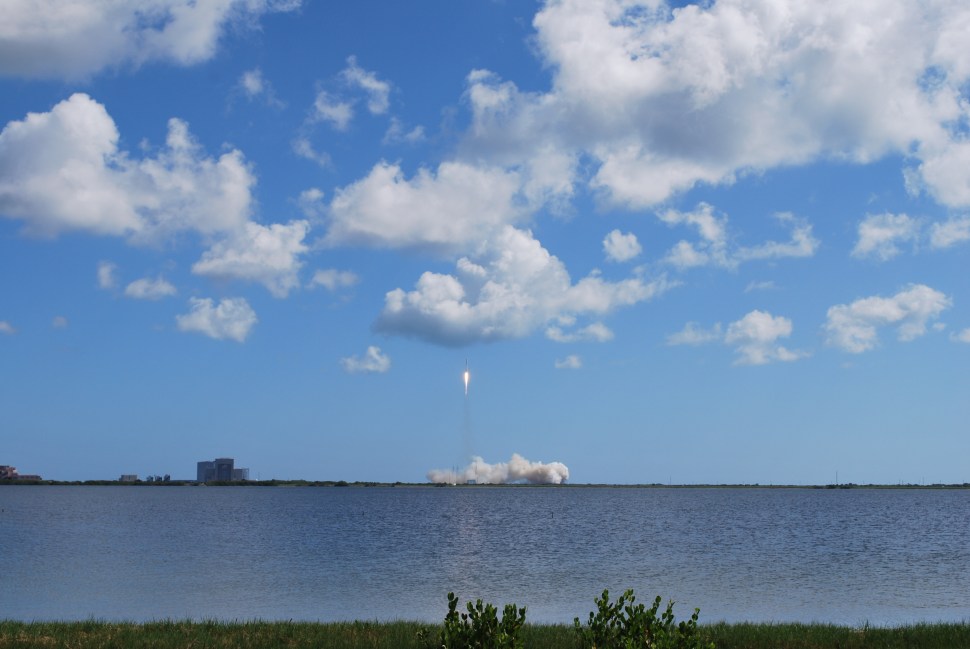 Cargo Resupply Services mission 7 was the ninth for the Dragon Cargo Spacecraft, and the seventh mission under the Cargo Resupply Services contract. Each of these missions has been personally supervised by Hans Koenigsmann, the Vice President of Mission Assurance for SpaceX. He has been assigned to lead the investigation into what the company is calling an "Unauthorized rapid disassembly of the airframe" following a "flight anomaly."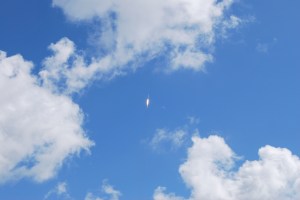 "We're in an extraordinary position to find out what happened and get back to flight as soon as we safely and reliably can," said Gwynne Shotwell, President of SpaceX. "We will pour even more effort into finding out every possible source in the future. This doesn't change our plans, we're very confident in our team, in our operations team and our technical team."
NASA administrator Charles Bolden spoke generally about the difficulties and unpredictability of the undertaking, issuing a statement: "This is a reminder that spaceflight is an incredible challenge, but we learn from each success and each setback. Today's launch attempt will not deter us from our ambitious human spaceflight program."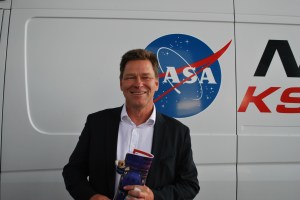 The mission failure comes two months after a Russian resupply mission lost contact and eventually spiraled back to earth, crashing and destroying its cargo. This will mark the third overall failure from a privately owned launch company providing services to the ISS. NASA's associate administrator for human exploration and operations, William Gerstenmaie, explained that these incidents show "The challenges facing engineering and the challenges facing spaceflight in general" and insisted that there was "no negligence here." Regardless of the position of NASA and SpaceX, The Federal Aviation Administration has grounded all planned SpaceX launches pending a complete investigation.
Robin Seemangal focuses on NASA and advocacy for space exploration. He was born and raised in Brooklyn, where he currently resides.