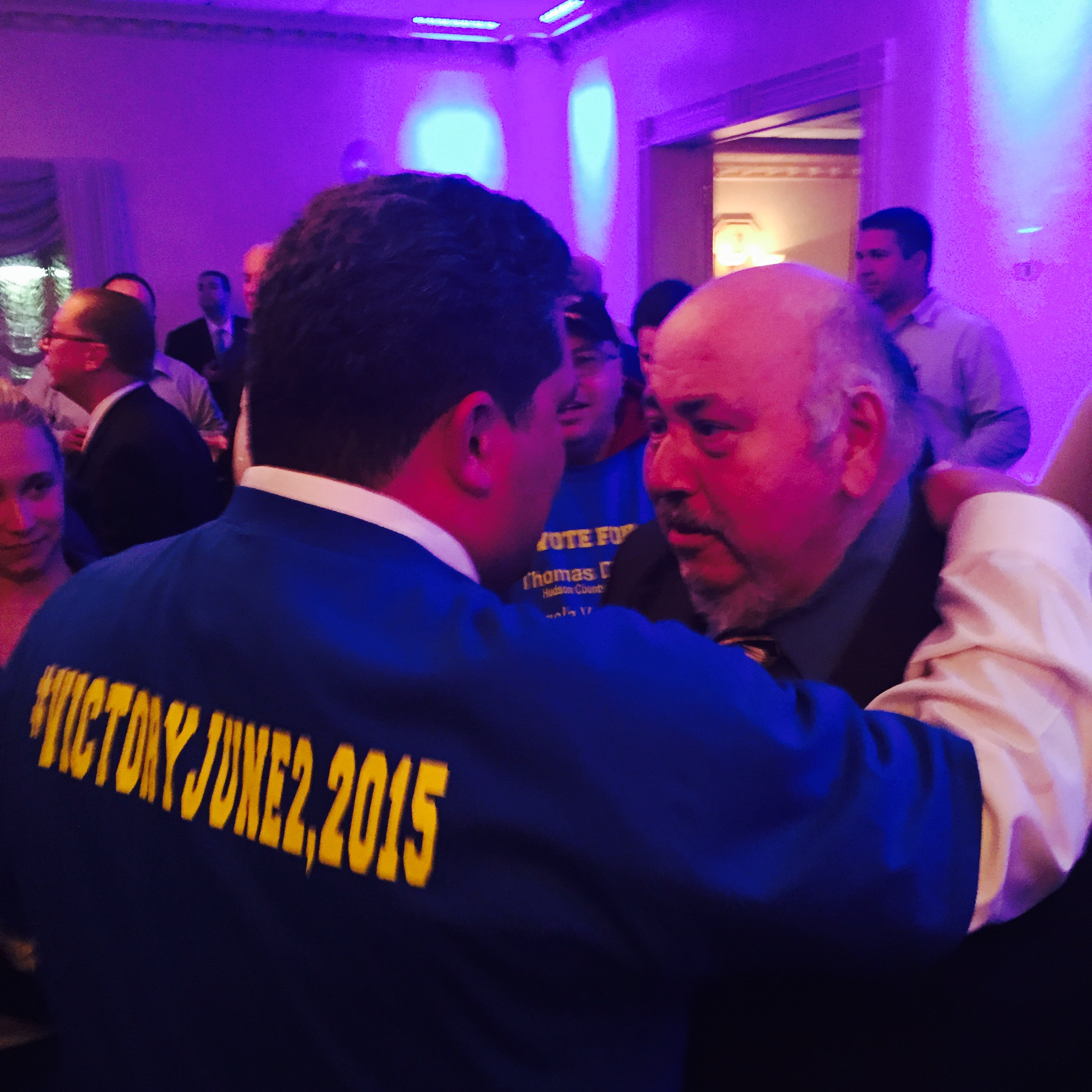 BAYONNE – A familiar political face flickered back into the spotlight on Tuesday night at the Hudson County Democratic Organization's shindig celebrating the organization slate's win in the 31st Legislative District Democratic Assembly primary race.
Joseph V. Doria Jr., the former state legislator and mayor of Bayonne, came to the Chandelier catering hall in his hometown not so much to hobnob with Hudson County politicos, but to hug his triumphant protégé, Nicholas Chiaravalloti, the Bayonne-based Democratic Assembly candidate in LD 31, after his primary win.
"Joe Doria is a lifelong friend. He's more than a mentor to me," said Chiaravalloti, 42, on Broadway in Bayonne on Wednesday afternoon, somehow still conscious after celebrating into the wee small hours of the morning. "I met him in 1986, when I was in the 8th grade and he presented me with a Rotary citizenship award. That's how I got my start, and we've been together ever since."
Chiaravalloti went on to be a staffer for Doria, 68, and ran some of his election campaigns.
But on Tuesday night, the business between Chiaravalloti and Doria wasn't political. It was, and is, personal.
"I was really happy that he showed up," said Chiaravalloti, noting that Doria's appearances in Bayonne's political ballrooms and barrooms are now fairly rare. "He's a man of absolute integrity. He's very important to me. His family is very important to me. It's a family thing, it really is."