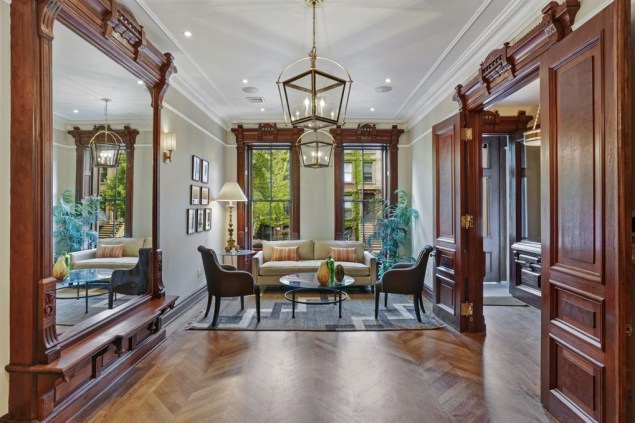 "Nothing in this house is cheap," Corcoran broker Peter Gordenstein told us when we entered the handsome double doors of 126 Hancock Street in Bed-Stuy. He pointed out the meticulously recreated Eastlake woodwork framing the windows and doors, the re-leveled and re-replaced herringbone oak floors, the new crown molding and the re-lathed spindles on the staircase.
Nor, as it turns out, is the price—if the brownstone sells at its $2.995 million ask, it will lap at the highwater mark left in December by the $3 million sale of a stunner on Gates Avenue.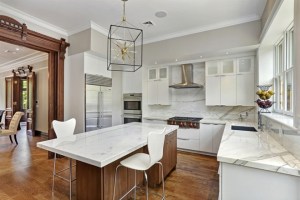 Of course, many Bed-Stuy townhouses can still be had for a million or so less, but 126, which took Mr. Gordenstein two years and more than $1 million to renovate (it's currently owned by a development team that specializes in such projects), heralds something of a new era for the neighborhood, in which fewer and fewer townhouses will be sold as-is or with perfunctory makeovers—what Mr. Gordenstein referred to as "Home Depot renovations."
He was preparing for a Sunday afternoon open house when we visited, with country music emanating from the house's sound system (fully automated, along with the security, lights and video). After he finished detailing the living room's re-crafted charms, we passed through a pair of pocket doors into the kitchen, done over with gold-veined marble and white wood cabinetry.
The home has six bedrooms, linked via a winding stair, whose bannister Mr. Gordenstein encouraged us to run our hands along to fully appreciate the sensuous quality of the wood. Upstairs we found steam and rain showers, ankle-height nightlights and a number of very-fine looking fireplace mantles (alas, the fireplaces themselves are not working). There is also a separate, fully renovated two-bedroom unit on garden level which Mr. Gordenstein pointed out could be expected to yield some $2,500 a month in rent.
Climbing back up the stairs to the parlour level, we bid him farewell: the open house wasn't slated to start for another hour, but he was already fielding calls from interested parties. "The asking price is $3 million," he told one caller. "When you walk in you'll see it's worth every penny."