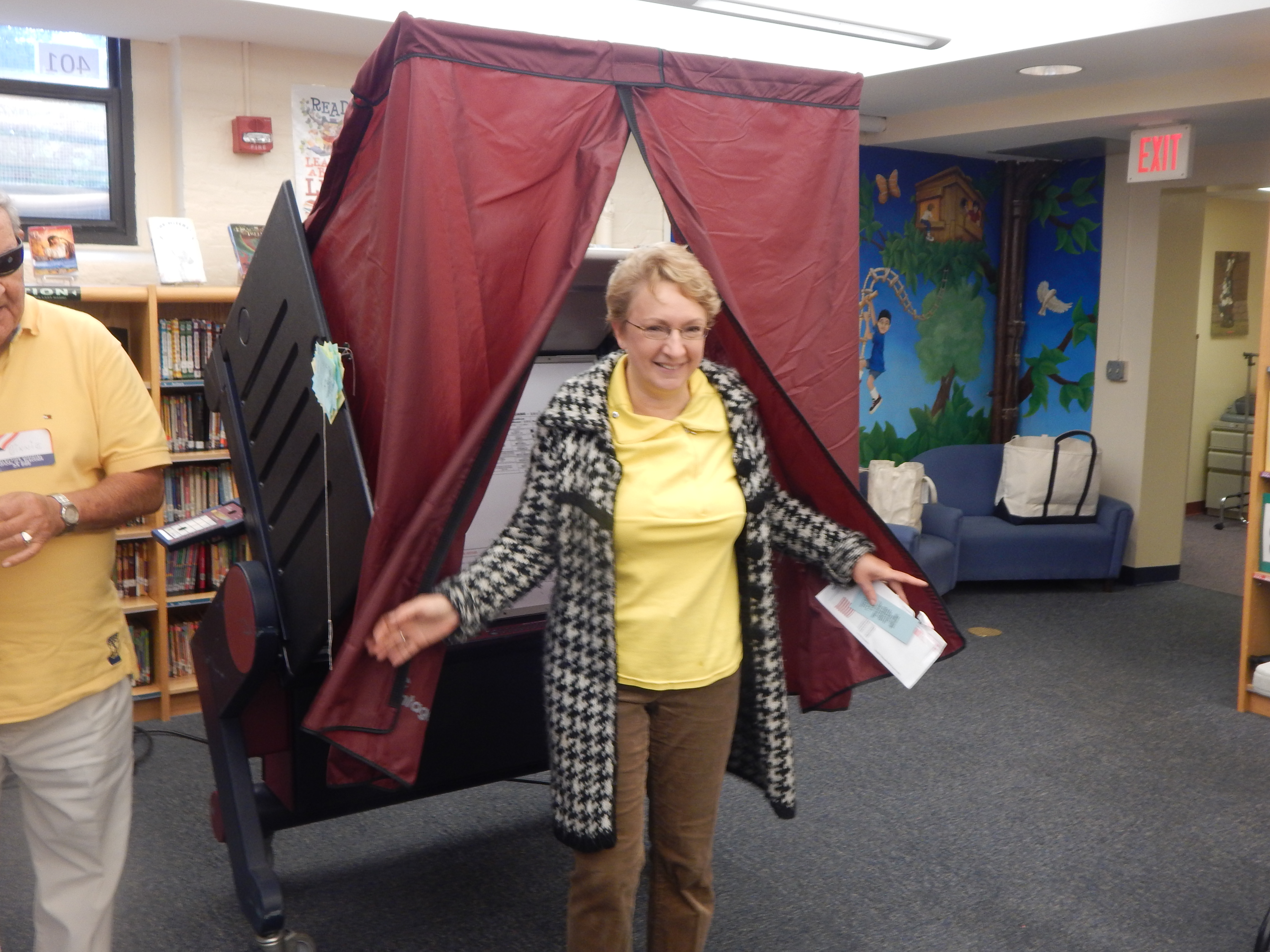 RUTHERFORD – Daphne Williams-Fox, a mayoral candidate in Tuesday's Republican primary, woke up in her Rutherford home and before going to the polls saw something that synthesized politics and poetry.
"This morning I walked out of my house, I looked up, and in the eaves of our porch a mother robin had just hatched her babies overnight," said Williams-Fox, 52, an attorney seeking to oust incumbent Mayor Joe DeSalvo, moments after voting at Lincoln Elementary School. "For me this is a life event, and it's a life event for my family. It's a sign of new life for Rutherford and a new beginning."
The family legacy for Williams-Fox in Rutherford is real: her grandfather, William Carlos Williams, was a famed poet who posthumously won the Pulitzer Prize and was a family doctor in his native Rutherford for decades.
Williams-Fox might not have the support of the Bergen County GOP organization, but feels that a wellspring of support for her primary campaign has flowed stronger in recent days.
"I've been working really hard, and in the past ten days, people have really rallied," said Williams-Fox, who asserts that she has the support of the local Republican club. "People that I've known in town since I was a child are now making phone calls and emailing people to help out. They're reaching out to get the vote out."
Williams-Fox campaigned on a combination of issues, including a proposal to allow bars to open up in Rutherford on a wide scale to raise revenue for the Bergen County borough, criticizing DeSalvo for what she asserts was nepotism in the recent hiring of police officers that led to an ongoing lawsuit, as well as concerns about the future of the William Carlos Williams Center for the Arts in downtown Rutherford, named after her grandfather.
"I really think I've made my point, and I'm grateful to the people, who have helped me get my point out," Williams-Fox said. "People knew they wanted a choice, and the choice is now theirs to make. [DeSalvo's] choices, for me, have not been the best choices recently."
Williams-Fox chose words from her grandfather's epic poem, Paterson, to express how she feels about her chances.
"No ideas but in things," said Williams-Fox. "I'm here to help Rutherford, but the thing to do now is vote. Things, on Election Day, means get out and vote."