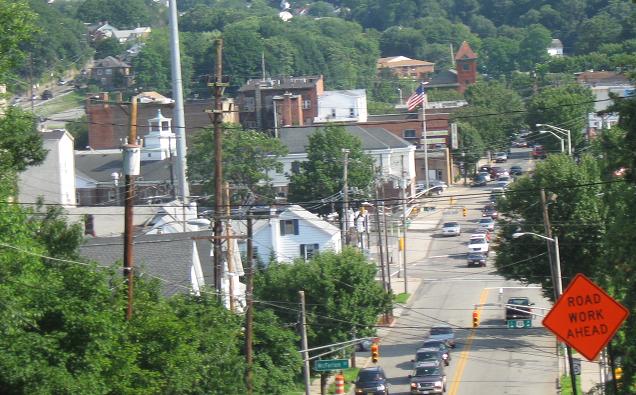 While one Mayor issues IDs to immigrants in Newark, another one in Dover, NJ, a majority Latino immigrant town, continues to act as if immigrants were not part of his town.
Mayor Ras Baraka is practicing inclusion by welcoming all who live in his city and recognizing them as members of the Newark Community. Needless to say, no summer weekend goes by in Newark when you don't find a multi-cultural celebration happening somewhere in the City. When it comes to celebrating culture and its citizens, Newark does it best; the Puerto Rican Parade, the Portuguese Festival, etc. But his action goes well beyond celebrating culture. It embraces the reality of thousands of immigrants who live and work in the city; they are Newarkers and Newark recognizes their existence by granting them an ID that gives them a legal identity, which facilitates their lives as local citizens. In the middle of our immigration policy stalemate this action speaks to the power of leadership to drive change from the bottom up.  If more Mayors nationally were as bold as Ras Baraka on this issue, we could once and for all change the debate on immigration reform and drive action at the federal level.
However, what we get more often than not are actions like those of Mayor Dodd in Dover, NJ. The Mayor, for whatever reason, continues to promote policies that exclude the majority of its residents and sends them a message that the town does not welcome their presence. Latino immigrants are the majority in the town, but the minority holds the power. The levels of exclusion for these immigrants are as minor as every year having to fight for a permit for an annual festival, and it goes as far as creating an unfriendly environment of harassment for minor violations of housing and parking codes and the harassment of community leaders who dare to make public the anti-immigrant behavior of a Democratic Mayor in heavy Republican Morris Co.
Yes, the Mayor of Dover is a Democrat, with heavy union support that protects him and makes excuses for his anti-immigrant actions. Yet, this is the same Democratic Mayor that in 2013 dumped labor and his democratic party and supported Governor Chris Christie. In a place like Morris County where there are few Democrats, labor claims that they have no choice but to support him. I have been in plenty of political and labor meetings where any critique of Dover is not allowed; there is always a phone call or two that comes after anyone mentions the need to really organize Dover voters. "Hey," the call goes, "do not touch Dover," or something stronger that I dare not to write on this column.
However, as community leaders we must uphold those who claim to be our allies to a higher standard. And we must hold ourselves to a higher standard. If we want change in Dover, we must begin to spend our resources there. And we must hold labor and Democrats accountable for failing to give a voice to a community who needs it. As a labor leader and a Latina leader, I always struggle with the complexities that institutions face in staying true to their ideals despite entrenched political interests. I have always seen my role in institutions as being one of duality; I am working for the interest of the institution by making sure the interest of my community and immigrants are also represented in that process. After all, labor does represent working people, and immigrants, documented or undocumented, belong to the working people we seek to organize and represent.
So with that in mind, we must urge localities like Dover to become more inclusive and follow the lead of larger municipalities like Newark who acknowledge that all immigrants, those who arrived 25 years ago and those who arrive today, are part of the cultural thread of the city, and they must feel part of making it safer and stronger.
Patricia Campos-Medina is a Labor Leader, Latino community activist, and a former Commissioner of the Casino Redevelopment Authority (CRDA). She has served as Political and Legislative Director for unions such as SEIU International, UNITEHERE, UNITE and LCLAA, AFL-CIO. She is currently a PhD candidate at Rutgers-Newark and the Co-Director of the Union Leadership Institute at Cornell University. Opinions expressed on this column are strictly her own.